Joined

Jul 28, 2003
Posts

273
This Club is for owners of Zinky amplifiers and Supro amplifiers manufactured by Zinky (as opposed to the 50s and 60s originals.)
It's taken me many years to see the light, but I have seen the future of rock 'n roll amplification and his name is Bruce Zinky. ;-)
I first came across the Zinky Supro website a couple of years ago, when I was idly researching whether or not Supro's as used by a certain James Patrick Page were still manufactured. The Suprousa website was and still is hokey -- "we're an analog company, give us a break" -- so at the time I quickly moved on to more entertaining amp sites like Marshall's or Orange's.
A couple of months ago, I came across the European distributor of Supro's. By then I'd figured out who Bruce Zinky was and that he was now the custodian of the Supro brand. So I asked the distributor why Zinky didn't cash in on the Page connection and build something like the old Supro Dual Tone 1624. He said, "well, I think Bruce has something like that."
This past weekend, the Supro Dual Tone arrived, 50 Watts and more than 50 pounds of 6L6 goodness.
I think it's a keeper.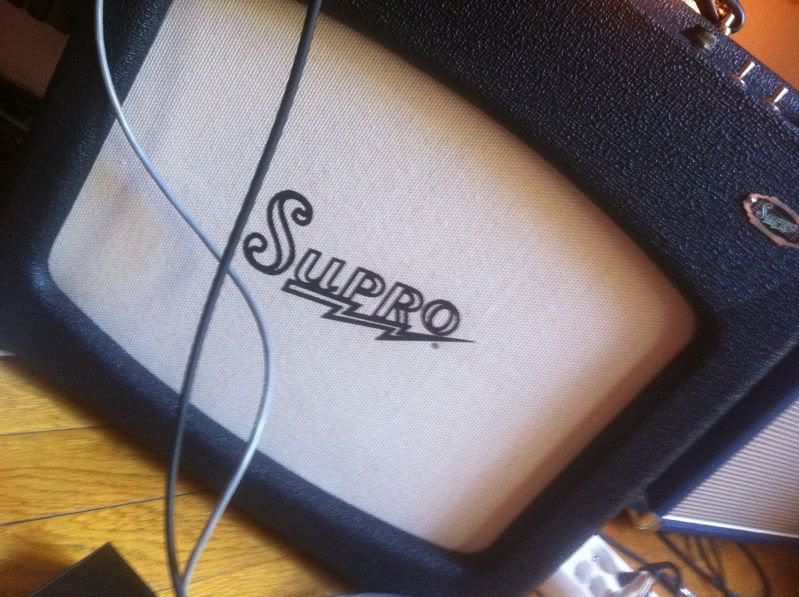 It may not be the True Cross, but it certainly sounds good.