Joined

Jan 8, 2012
Posts

1,050
Location
This is a great video that captures most of reasons why I'm hooked on putting together partscasters.
One of the reasons that is sometimes overlooked is the amount of money you have on hand. You can always walk into your favorite music store with a huge stack of $100 dollar bills to buy your dream Fender ________ guitar (fill in the blank.) or you can, over time, acquire the parts one by one, to assemble that Fender style guitar you've always dreamed of having. Parts purchases can be made when there's a little extra $$$ in your pocket and you've hopefully done your selection/costs research . It takes a lot more time but the acquisition and the hunt are well worth it!
Yup, I love assembling partscasters!
Edit: Here's my latest. Check out the headstock logo.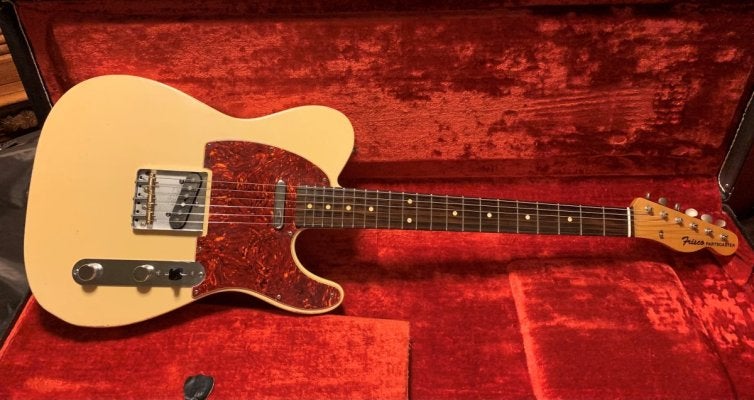 Last edited: