I just bought this 12-string kit, it arrived today. The body is basswood, and with 5 pieces it was a bit worse than expected (altough I didn't expect much at this pricepoint). The wood feels quite raw so I'm not sure there is any grain filler applied from the factory. The manual that came with it has no information related to finishing, it just shows how to put it together.
So now I'm wondering what to do. I kind of know what I don't want to do
I don't want that 70's style furniture look, and I don't want to spray it with nitro (one of the reasons being that I'd have to wait until July for the right climate conditions.)
I had hope to stain it and applying a top coat with oil, wax or possibly wipe-on poly, but with the look of the body I'm not so sure. I even dreamed of a Mary Kaye-ish look...
I know basswood tends to get blotchy with stain, but I have worked around that problem with similar woods in the past on other projects.
Opinions would be more than welcome!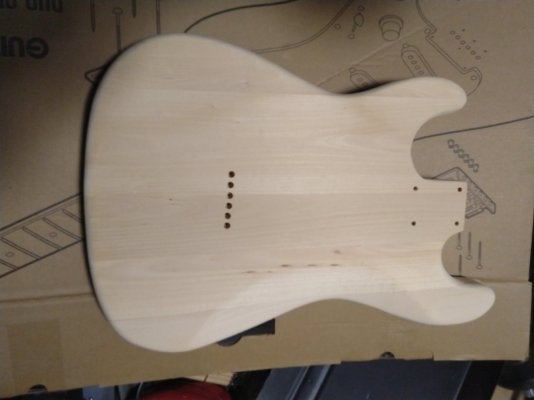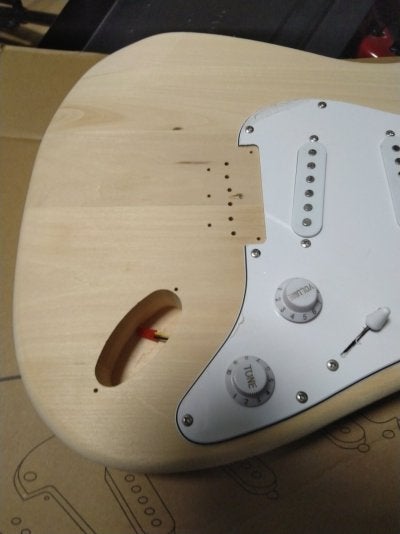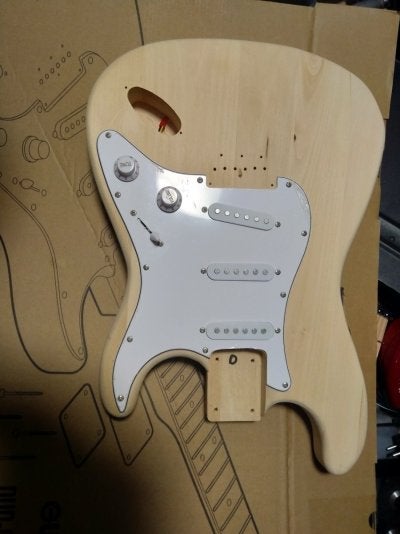 top