Joined

Dec 20, 2010
Posts

1,546
Location
I have a small pa speaker I use as a monitor for solo acoustic gigs. I don't love the sound, it's got a weird peaky artificial sound.
The unit is this: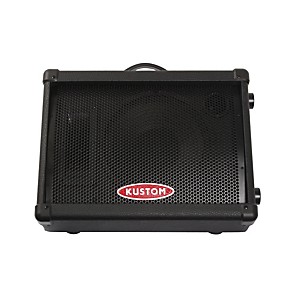 Shop for the Kustom PA KPM10 50W 10" 2-Way Powered Monitor and receive free shipping on your order and the guaranteed lowest price.

www.guitarcenter.com
It's got a plastic piezo horn in it. It looks pretty much exactly like this:
https://www.parts-express.com/Goldwood-GT-1025-3-x-7-Wide-Dispersion-Piezo-Horn-Mid-Tweeter-280-062
It's soldered straight to the bigger speaker lugs with a resistor on the white wire side. The instructions on the website say it can be wired without crossover, but needs a 47 ohm resistor which is what I believe it has (pic of resistor attached)
I'd kind of like to know if the unit sounds better without this horn in it. If not, then it's either the amp or the big speaker and prob not worth messing with any more. But if so maybe an old eq pedal would make it more palatable.
What do I need to do to take this horn out of the circuit? Can I just take it out? Or would that still possibly lead to an issue with resistance?