I just started playing electric guitar eight months ago and I've spent well north of a thousand dollars (net) on pedals in just that short time. Not all of them stuck around for more than a few weeks but it was a very expensive process getting down to the fairly simple rig I settled on in the end. Two delay boxes, looper, tremolo and tuner makes five pedals. That's how many I ended up with out of the ten or eleven total that I've bought and tried.

In theory my Katana amp has versions of all of those effects built in, along with lots of others. But there's no tremolo effect in it that I found remotely close to listenable (hence my Source Audio Vertigo). And the delays in the Katana I could never dial in to the specific modulated tape delay sounds that I use all the time on my DD-500 and DL4 mkII boxes. There may be single box multi-effects out there that get me closer to what I'm getting with individual pedals but I ended up just trial and erroring my way through until I found what I wanted to hear.

In the end I had to go through two different solid state amps (a Fender and a Boss), four different guitars (a Schecter, an Ibanez, two Telecasters) and nearly a dozen pedals as part of my "process". But thank goodness the "process" didn't require I keep everything I bought and tried or I'd need to build a new room on the house to hold it all!
Have you used Tone Studio on the Katana to deep dive into the effects settings?
You can do far more in Tone Studio than you will ever get from the panel itself.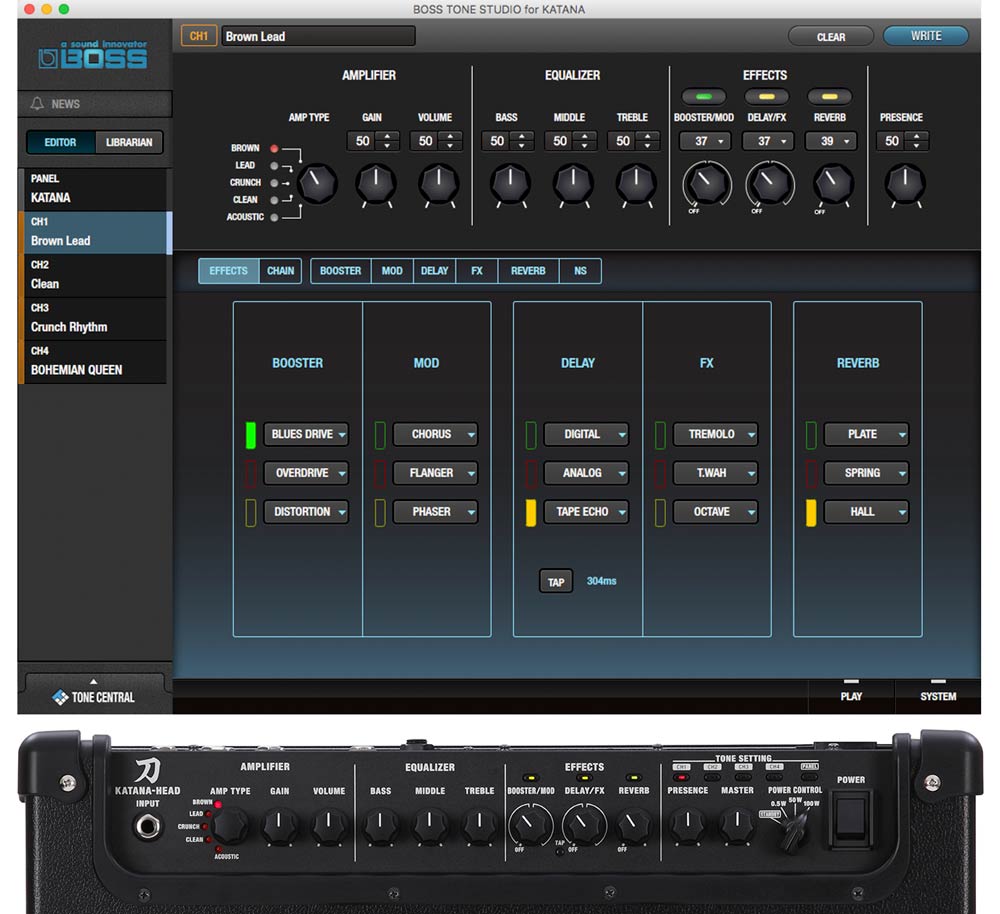 Unlock the potential of your Katana amp with the free BOSS Tone Studio editor, which allows you to customize effects, save sounds, and much more.
www.bossus.com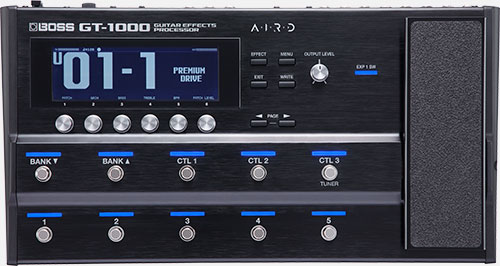 GT-1000: Guitar Effects Processor - Industry-Leading Tone with Breakthrough BOSS Technology
www.boss.info
Massive selection of onboard BOSS effects, including MDP effects and algorithms directly ported from the 500 series