Joined

Jan 26, 2007
Posts

737
Location
I suppose my brain works differently... my first step (which I may be making soon) is to buy one of the Squier Affinity Telecasters ($249.99). The one that has caught my eyes most recently is a Lake Placid Blue, laurel FB model...

You can't go wrong with a Telecaster! This beginner-friendly Squier sports a pair of single-coil pickups with 3-way switching and a string-thru-body bridge.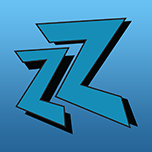 www.zzounds.com
Now I'll explain why this model, etc...
First, I already know the wiring of a Stratocaster inside and out. Pop the PG screws, flip it over, and everything is right there. As far as wiring harnesses and copper shielding jobs, I've done several Strats, all with great success.
I've never done a Tele. That is to suggest to you, unless you know a Tele wiring, etc hands down, I'd start with the Squier Affinity as one of the cheapest "training tools" out there, and is still in the Fender family of parts.
One thing in particular I like about the Affinity model(s) is that they all have 6 solid steel saddle bridges. Most everything "Tele" now-days has a 3 brass bridge or some kind of offshoot thereof. I much prefer having 6 individual saddles to intonate. Plus, companies make replacement solid steel saddles if the stock ones aren't good enough. I imagine there is a conversion set to go from 3 saddles to 6, but the Affinity having 6 already, I'm probably going to change other things first... like the pots, switch, cap, and internal wiring... just so I can say "I did it"... not really wanting to get all fancy and expensive, but gives me an excuse to finally order that 40 watt soldering gun I've needed.
Then... I'll have a body, neck, a complete guitar for $250... some of those Warmouth, etc necks alone go for upwards of $300... then another (what) for the body, like $600-700 (sorry I don't know their products, going that way puts everything way out of my price range). Then a body that is roted and drilled, and you gotta figure out if your scale length and then the bridge you get will be right, etc... yo me, that's too much stuff needed to be done that I'm not interested in ever doing...
If you just hate the neck, Fender makes many replacement necks for Strats and Teles. Many different radii and neck profiles, 1-5/8" nuts, as well as 1-11/16" nuts..., C, D, U, Soft-Vee... If you want to stay in the Fender ballpark.
Might be the stock tuners don't suit you... so either you swap the neck and tuners at the same time, or you learn what aftermarket tuners fit the Asian tuner holes on the Squier. Pretty sure they are NOT the same diameter holes through the headstock as the USA models are... or, if you keep the neck, do you drill out the tuner holes to fit something USA made? (actually... "Grover" tuners are used a lot on a 3-to-a-side guitar... maybe some of the best... and are made in China... that country across the sea that gave us Shoalin Kung Fu)...
I did a similar thing when I recently bought a Squier Classic Vibe 60s Jazzmaster. It was on sale right then for $399.00. I hope the Affinity Tele would be better quality than this JM.
- fret ends like little razors
- finish crack in the neck pocket (not structural)
- by far the noisiest guitar I've ever owned
- rhythm circuit volume roller on upper bout never worked right out of the box from the factory to me (well... from the factory... to a cargo ship... to a warehouse... to another warehouse (still on a pallet)... grabbed off that pallet, not looked over at all, shipped straight from the pallet to my house, dropped off by FedEx with a short knock on my door.) -- It's in a case, partially disassembled, I yanked the PG off, stripped the electronics, then built a complete "Faraday Box" dry walling every wall, floor and the underside of the PG with copper shielding tape. Now waiting to buy a set of Fender Pure Vintage 65 Jazzmaster pups, and I'll just buy an easy to solder in already-made wiring harness and be done...
Well, don't think perfection is guaranteed at $400... or at the Tele's $250.
Curious if they do a sort of smaller version of a "bathtub route" under the Affinity PG. That way they can just throw up a similar piece of wood on the CNC machine and it cuts the same, and a different pup can be placed in the neck position (like a humbucker)...
I have a 1993 MIJ Strat, and the body was routed for 3 individual single coils...
Once shielded, looks like this now...
That was a huge learning experience and it turned out fantastic. One of my first Strat re-wire and shielding jobs... this guitar was my workhorse 6 nights a week... and it became a way more versatile tone monster after the surgery... In the electronics, I swapped out everything BUT the pickups. -- Just a month or so ago I bought some Fender Pure Vintage '59 Strat pups to solder in... sort of waiting for an order of a 40 watt soldering iron I desperately need... I have a 25 watt, but it takes way too long to heat stuff up
So my suggestion to you is to buy a Squier Affinity Tele as a foundation (they also have a couple colors that have maple FBs). If you stay in the "Fender Camp"... you can re-sell the parts you don't need later and recoup some of your money. Might be similar with the Warmouth, etc stuff... you can try to sell anything...
But I am more thinking when I get the Affinity Tele in a couple weeks, I'll do a trussrod and string/pickup height adjustment, set the intonation (all stuff I can do myself, or pay a decent tech to do)... the guitar has to feel right, but I am not a neck police kind of guy... if it has 6 strings I can play it, any neck profile, any radius... I'm not at all "anal" about those things... so unless the neck is super warped, I probably wouldn't replace it any time soon... possibility of sharp fret edges... seems to be the Fender thing to do to cut corners on cost or something...
For fun and giggles, strip out the Asian electronics and replace pots, wires, etc... copper tape shield it every hole and seal it back up... later look into what pups I might want to swap in... -- Only if the tuners just don't hold would I want to replace them. Not a priority for my fiddling around-ness.
My project would be to build a stock Tele. I wouldn't change much off the typical Tele equipment list. No fancy switching or pots this time. I think Fender sells the Baja Tele pup set, so that might be for me down the road. Something loud and compressible, for anything from chicken-picken to the solo from Stairway to Heaven... and some cool Ted Greene influenced jazz to boot...
Starting at $250... of which zZounds will do a 6 month payment plan... you make one payment (no credit check, and no social security number), they ship the guitar to you 2nd day free (sometimes next day free)... then while you touch and fondle the guitar, you agree to make 5 more payments on the same debit/credit card... (6 payments of $46.49). You pay your state's sales tax rate, and for an item this price, probably a $10-15 setup fee to zZounds. It's no interest, and free shipping. So for less than $50 bucks, I can get this guitar sent to my house... I've bought a lot of gear from their online store (and American Musical Supply, a similar company that does similar payment and shipment plans)
I am thinking I'll have one on April 3rd, since I get my social security on the 1st...
Weeeeeee
Last edited: