Joined

Nov 22, 2022
Posts

325
Location
Hello Everyone,
I'm in the process of planning my next guitar build, a replica 1968 Thinline Tele. I always create my own templates, even if I'm building a replica, because I enjoy the process of research. It's amazing how much you learn if you create your own drawings, especially if you're as geeky as me with detail and accuracy.
This weekend I've been drawing the headstock shape for my templates. As a starting point, I used my Fender 50s Classic Series Tele Neck to create the original draft. I then compared this to photographs of original 1968 telecasters to identify the differences.
At this stage I would like to say, I understand there's no such thing as a standard telecaster headstock shape, especially for vintage guitars as they were all subtly different. I also realise that it's not always possible to align photographs due to perspective shortening.
That said, I found a lot of differences with my 50s Neck and photographs of vintage guitars so compared it against drawings found online, including ones here, on the Tele forums and Electric Herald. When compared to photographs, none of the drawings I found matched up very well either.
Not trusting the accuracy of other people's drawings, I created my own using know dimensions such as nut width, tuner spacing and 17 degree top angle and reference to over 50 photos of original 1968 teles. To minimise errors due to perspective I only used photos where all 6 tuning posts were top down (not splayed due to perspective) and rejected photos if they didn't line up with the nut and the top angle line.
This was the result of my efforts.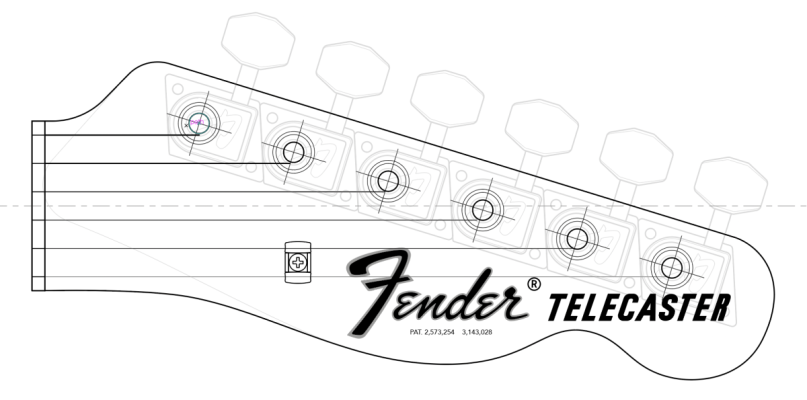 You can see below, the shape is a reasonably good match against many reference photos.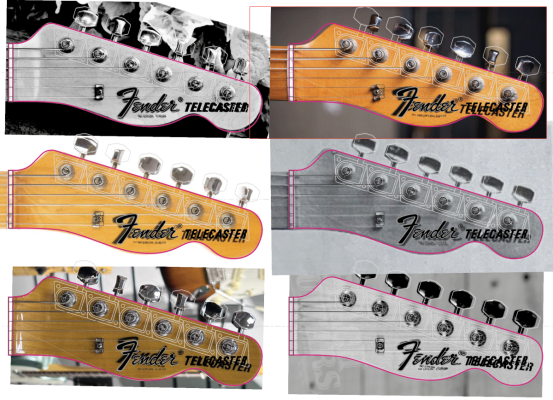 Just for fun, I also created drawings of various headstocks from 1952 to 1973 which have minor differences in the lower curves and top corner.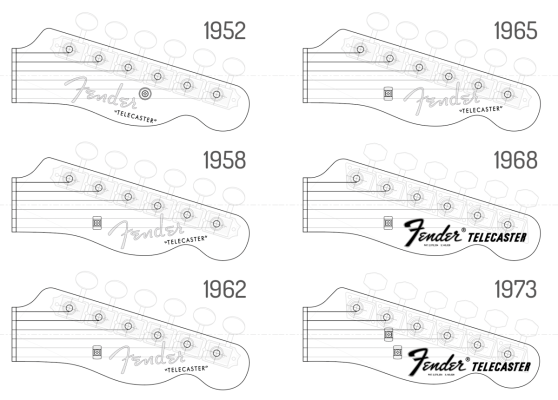 If anyone has any original Fender drawings or drawings created from genuine vintage guitars I would love to see how close mine are. Or if anyone has any interesting information about Tele headstock shapes I would love to know more.
Thanks,
Philip