Joined

Nov 5, 2022
Posts

140
Location
My CS '55 white guard has, according to Fender, their 'Fat 50s' wiring, which is shown in this image.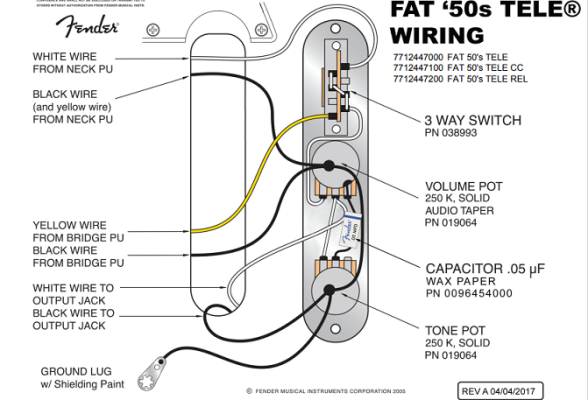 My issue is common, I assume: turning the volume down rolls off more high frequencies than I care to lose. I've ordered a treble bleed circuit from StewMac and while awaiting its' arrival I've been looking t various Tele wiring schemes. I found these two on Fralin's site which seem to be in conflict, yet both are being labeled as 'Standard Telecaster Wiring'.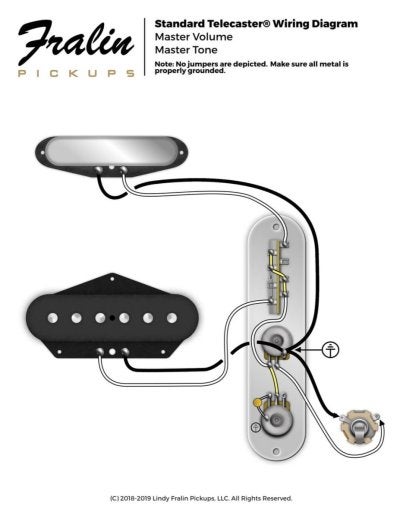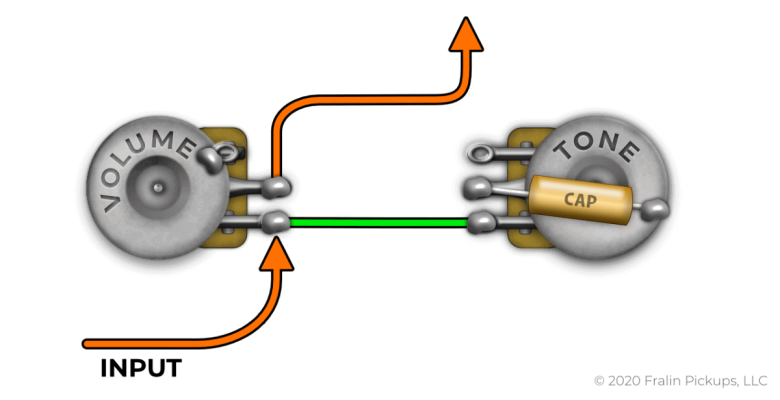 So......all you wiring wizards out there, what's up with this? All I want to do is preserve the high end when dialing down the volume. Does either of the Fralin schemes accomplish this? I'm pretty sure the treble bleed circuit will do the trick but I've heard they often mess with the taper of the volume pot (unless you use the Kinman arrangement of the cap & resistor).
A little help..........?