Poster Extraordinaire
Vendor Member
Joined

Sep 10, 2008
Posts

6,771
Age

56
Location
As promised last year, I have another thinline Tele build starting next week so after a long LP period... here's yet another Tele (-;
I do call it 'Thinline', but truth is, it's pretty far from the classic 60's-70's model in both materials and design. The idea was to get the extra "umpth" from the chambered body while adding more focus and tonality richness to that low mass instrument by using a rather interesting wood combination.
The body is a one piece lightweight Okoume (Gaboon) which is somewhere between Mahogany and Paulownia. It has the warmth of the Mahogany but with much more growl. It is also a wonderful wood to look at with interlocked grain and very wide flame movement. This wood is rare in 8/4 cuts because it's usually being used for the lamination industry. 99.9% of it is being shipped to lamination cutters before it hits the market and it is very hard to keep in long term storage for drying because it's very sensitive to decay and fungi. This blank was cut from solid lumber I special ordered about 3 years ago and I had full control over its slicing and drying schedule from green to 6% guitar blanks. I found the parts cut from the base of the trunk to be much lighter and resonant so I ended up with a few extra ordinary body blanks that can be used on this delicate model.
For the top I'll be using quarter sawned hard maple and tune it to the body by thicknessing it while glued to the chambered Okoume base.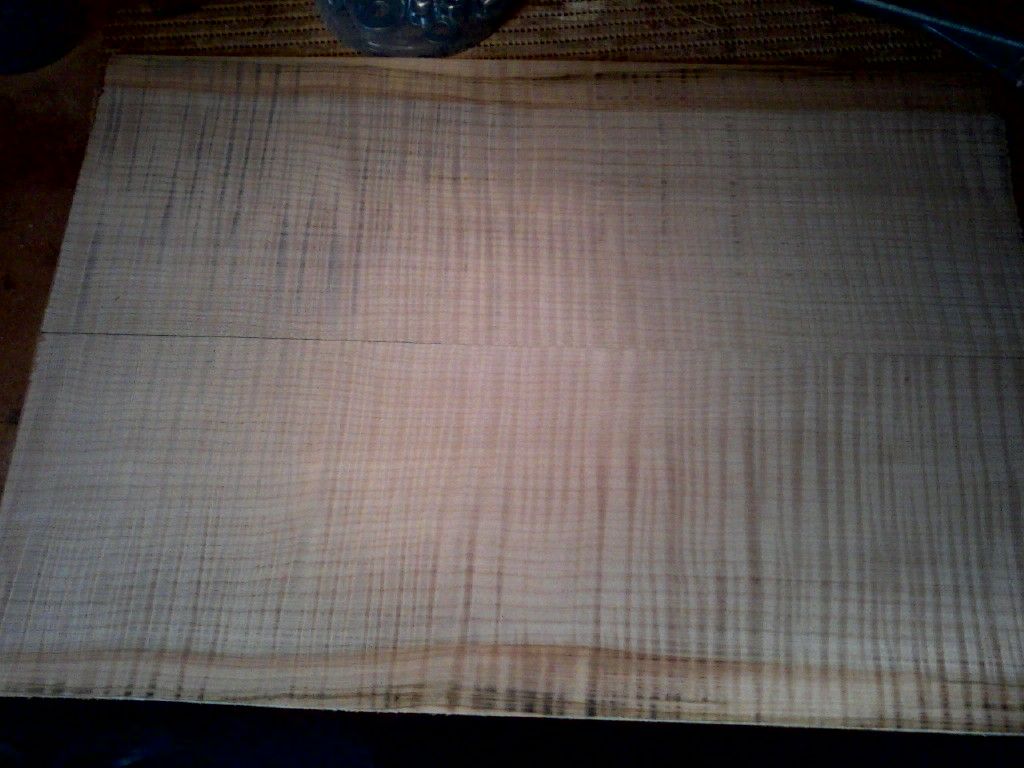 Maple neck is optional but it's too different from the body so my best choice here will be a very dense 4/4 Sipo Mahogany. Sipo has a lot of punch but still warm enough to deliver nice woody midrange. It's a great "in between" wood when stiffness is required without sacrificing warmth.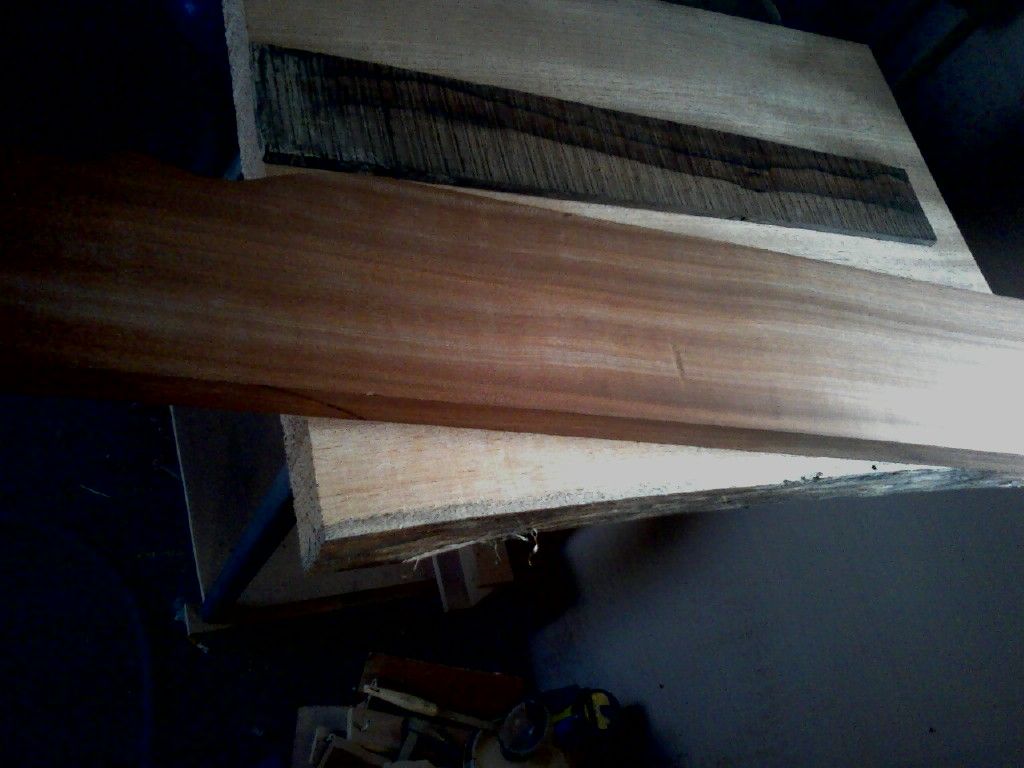 To complete the selection I use Brazilian RW fingerboard with nice earthy grain. It reminds me the Jerusalem mountains view from my roof top shop...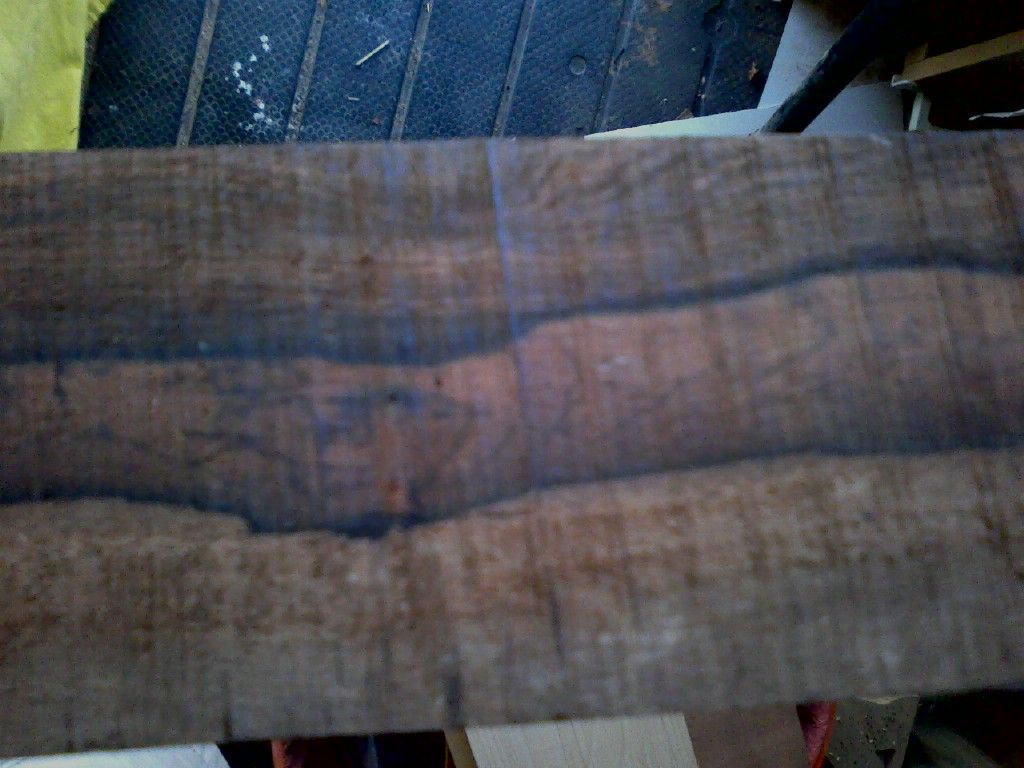 So... not quite my usual historically correct type build... but nevertheless, this model is a dream to play... somewhere between a Tele, Acoustic guitar and a LP junior (-; Once complete I'll do a video of course.