Friend of Leo's
Gold Supporter
Joined

Jan 26, 2010
Posts

4,506
Age

62
Location
This link comes from the Smithsonian Mag web site, one of my Saturday morning reads.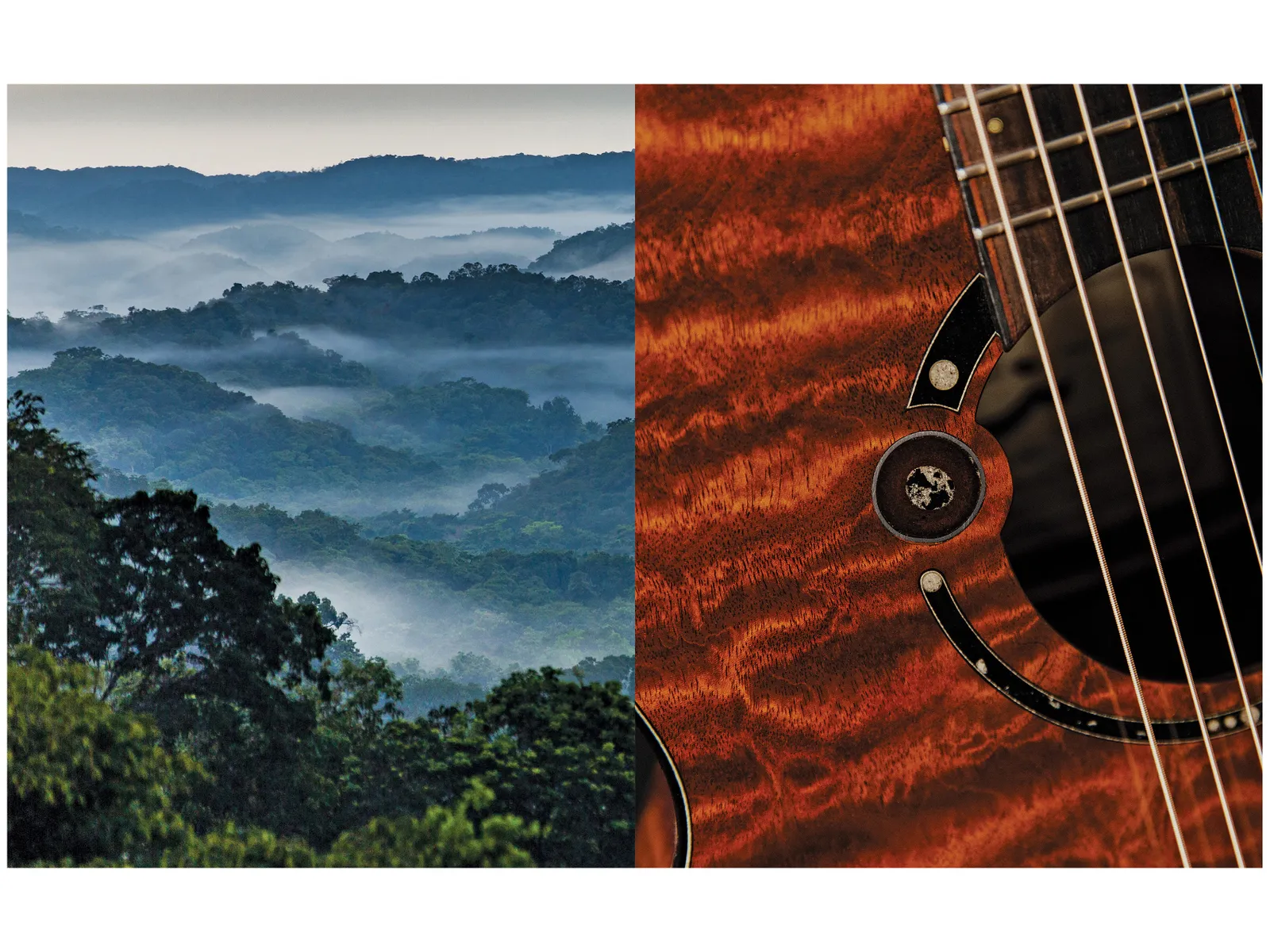 Exotic lumber salvaged from a remote forest in Belize is the world's most coveted tonewood
www.smithsonianmag.com
It's a fantastic story, and a cautionary one too. When I was thinking about what forum to attach it to, at first "Acoustic Heaven" seemed like the logical choice, but then I thought with the limited number of views that forum seems to get compared to the huge number of views The Bad Dog gets, this seemed to make more sense.
I figured a lot of pickers, not just acoustic pickers (myself included in that group) would appreciate the story, and may lead to a Tele build out of this wood. Just imagine!! If the admins decide it ought to be moved to Acoustic Heaven, I will not be offended. Happy reading.
EDIT:
Seems that I might be one of the last to know about this wood! I copied and pasted a number of the names from the article into Google and low and behold, there have been a number of articles written about it and the luthiers who managed to snag some of the wood, including Canuck based luthier, JOI Guitars, who I have never heard of. Seems Martin too got in on the action years ago, as did Santa Cruz Guitars and several others.
I've long marvelled at the beauty of the grain in some of those tone woods from different species that are found in various Central American countries. Maybe one of these days I'll get a custom guitar made. The price of those instruments, however, begin at around $6K.
From the article, one of the most interesting discussions that caught my attention was the bit about where the author interviewed a prof (Chris Plack) in auditory neuroscience from Lancaster University of England. The prof tested six guitars, all made of different tone woods with 52 different guitarists. They all wore welder's goggles so as to obscure what guitar they were each playing.
The results, according to Plack, were not the least bit surprising. Not only did most of the guitars receive the same ratings, but in many cases "expert" guitar players couldn't even distinguish one guitar from the next. He goes on to say that expectations play a huge role, psychologically, in what we expect to hear. The shear beauty of the wood immediately influences our perception as to what we expect from the instrument.
"Hearing depends on more than what enters the ear canal," Plack said. He invoked the concept of "predictive coding," which posits that perception, motor control, memory and other brain functions all depend on comparisons between ongoing actual experiences and the brain's modelled expectations of reality.". Seems that seeing, more than hearing, is believing.
As a final side note, it would appear that at least one builder has in fact made a Tele-type electric guitar out of that wood. Cha ching!!!
Last edited: