Joined

Sep 28, 2020
Posts

212
Location
The sun's out, I've been having a lazy weekend, and it occurred to me I've never tried to get a matching set of pictures of my guitars. A bit of running in and out of the house later, and here's the results...
The Telecasters
Chord 'Telecaster' - my first electric guitar. It's been upgraded in chunks over the years and now I think the only original parts are the body, neck and string trees!
Squier FSR Affinity Telecaster - modified to be an Esquire with a Seymour Duncan Lil 59 pickup. Available with or without its Checkerboard sticker!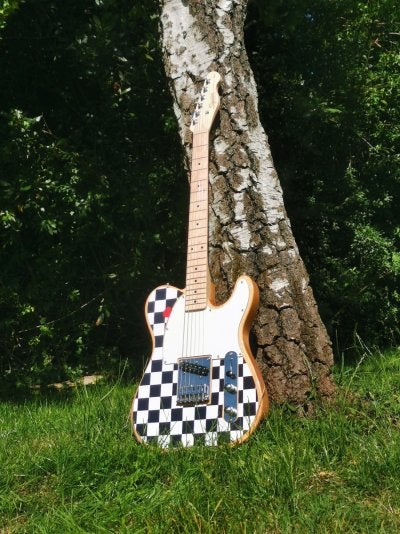 Squier FSR Classic Vibe Thinline - added a TV Jones in the neck. I'm wondering about putting a Bigsby on it...
Glarry 'Telecaster' - I did post on TDPRI about this one when I got it. It's now been through a mod process so the only original part is the green body!
The Others
Squier Stratocaster - from the Fujigen era in the 80s. The only strat I need, because without spending US Fender money, I've not played a Strat I really preferred.
Epiphone ES Les Paul - half 335, half LP, plenty of fun. I really like the coil splits too - makes a very versatile gigging guitar.
Fender Sonoran - maybe not the best looker to some, but my first guitar. This thing is what got me fully hooked on guitar and I don't think I could ever part from it for that reason alone.
Taylor GS Mini - a beautiful sounding acoustic. I really ought to install a pickup on it to make it more gig-able. But I really love how it feels under the hand.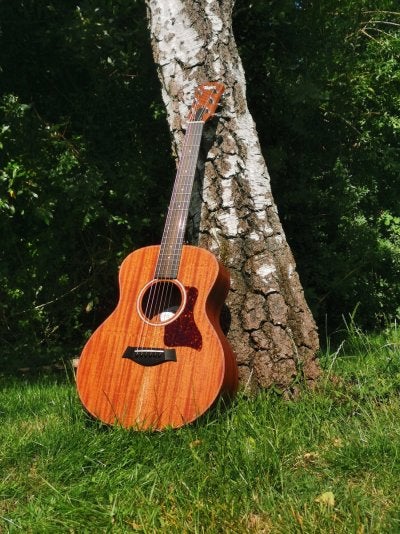 Sire Marcus Miller U5 - a shortscale, which I love - my brain always struggled to get to grips with the long scale length of a bass compared to a guitar. It's not
hard
but for some reason I always had to focus - this feels so much more natural to me. It's super comfortable and I recommend it to any and everyone.
Now I guess the real question is...what am I missing?