Joined

Dec 20, 2010
Posts

1,430
Location
I really can't tell if this is the most pointless article ever or, like, the most portentously doomy.
Mysterious bundle of string on Mars' surface found by Perseverance rover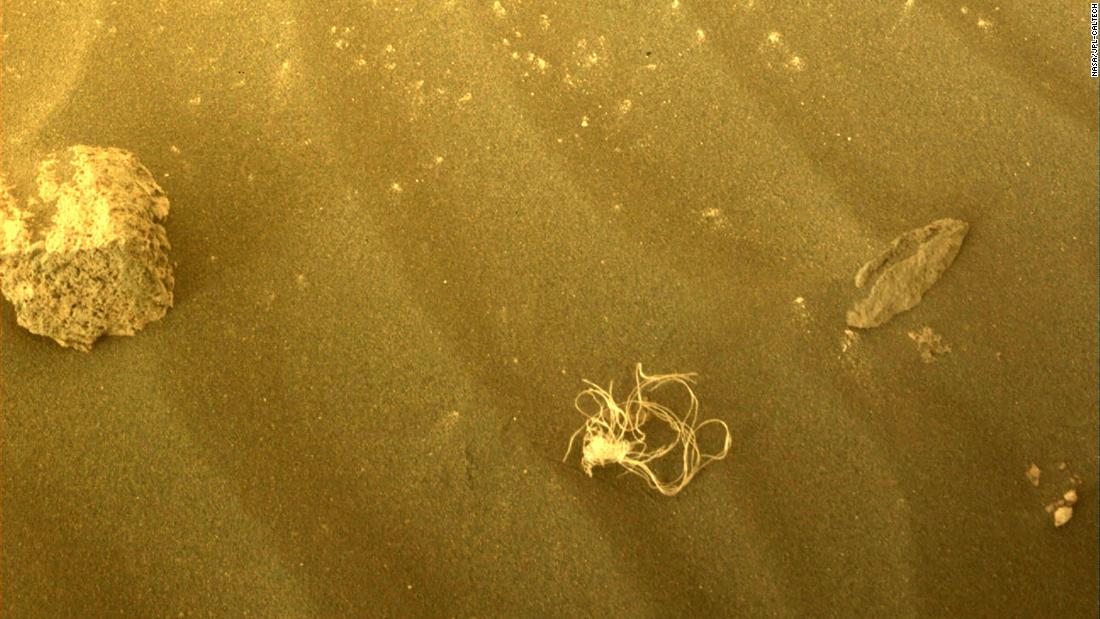 NASA's newest Mars rover stumbled across a small bundle of string while exploring an ancient delta in a search for signs of ancient microscopic life.
amp.cnn.com
Honest to goodness the "mysterious piece of string" is immediately identified as being from the Rover itself when it landed.
Then they're like "... But the Rover had never been to the place where the string is before" dum dum dummm...
And then they quote a scientist as saying, "it's likely that the wind blew it there from where it fell."
Then they are like "when the Rover went back, the string was GONE OMG" dum dum dummm
And the scientist is like "we believe that the wind may have blown it a little more, causing it to no longer be where it was,"
So there you go, the epic mysterious saga of a piece of string that was in one spot, and then the wind blew it to another spot. TWICE.
So part of me is like, what is going on? Are these people getting paid to have this conversation? This sounds like a conversation where bong hits were involved.
But there's another part of me that is feeling a serious sense of foreboding, like "this is how it starts..." I'm not sure what is starting but I've got a bad feeling about it.
I'm sort of considering calling my congresspeople and demanding that NASA drive the freaking Rover around and find the freaking piece of string and sweep it up, and you know, I shouldn't have to anyway, because grown ups are supposed to understand that littering is poopy and that doesn't change just because you aren't on Earth.
But if I give into that, then I'm basically guaranteed to become to become the old crackpot who turns out to have been right all along and I'm not doing that because the old crackpot always ends up saying "I'm the only one who can do the thing" and sacrificing himself for the stupid hero and that ain't me, brother