Poster Extraordinaire
Ad Free Member
Joined

Jan 1, 2013
Posts

8,172
Location
So, pointing out EF80s may be microphonic, our amazing friend
@robrob
notes
on his Micro Bassman page
it may help to build them in heads more than combos, and to use "rubber insulated sockets." I've seen some such; the 'bay currently lists exactly one (1) 1956 socket-isolation plate that mounts on 4 little bolts with rubber washers above and below.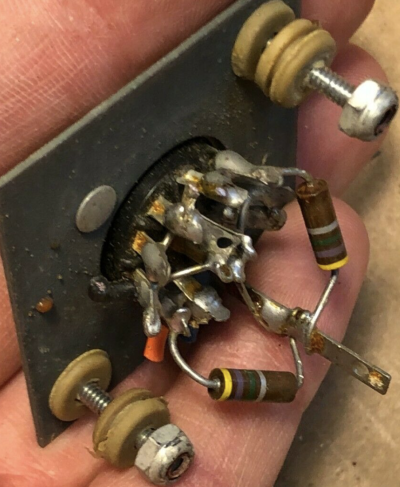 Then, searching 'shock mount tube socket' I found
this
TGP thread (from our friend
@mabinogeon
) where he notes
TubeDepot
sells their ¼" rubber grommets to cushion a standard socket, like so -- apparently you drill out the mounting holes to ¼".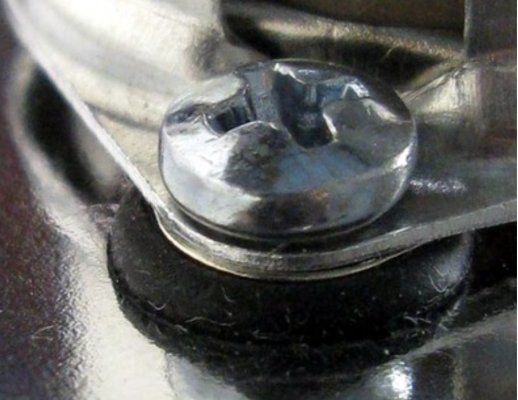 But *then* I read the thorough answer to that TGP question, where a smart person points out that *Fender did this* on Tweed amps, which partly explains the famous green or pink thread locker. Me: "I did not know that."
And then he goes on to point out they also explicitly grounded the output sockets.
So, my friends: I'm sure some of you knew about the vintage tweeds. Did you know this modern ¼" grommet trick? More to the point: Anyone done it?
Could you use neoprene washers instead, at least on the socket side of the chassis, or perhaps under both screw head and nut, on a longer bolt?
And would you need to ground the socket? Just on the output tubes? Was that somehow for metal-jacket tubes, or am I overlooking the obvious safety/function reason?
Last edited: