Joined

Jul 26, 2018
Posts

340
Location
My stepson wanted a high gain amp that he could play in his Chicago apartment. I thought the
@robrob
JCM800 micro EF80 would be a fun build, so I suggested that to him. He loved the idea, and this being his first tube amp, he's pretty excited about it. He has yet to try it out but it does sound mighty fine through my closed back 12" Fender extension cab. Remarkably little hiss at the speaker even when turned up to about 2 o'clock. I loved the build as it took me out of my Fender, Supro, Masco comfort zone. Because the chassis was pretty deep I had to violate the "stand-off standard" and use some tall stand-offs. I was concerned that there was going to be too much hum and hiss due to their use, but nope. Worked a treat.
Thanks to
@robrob
,
@King Fan
,
@Lowerleftcoast
,
@Wally
and too many others for making this forum one of the best, if not the best, on the internet.
Pics or it didn't happen: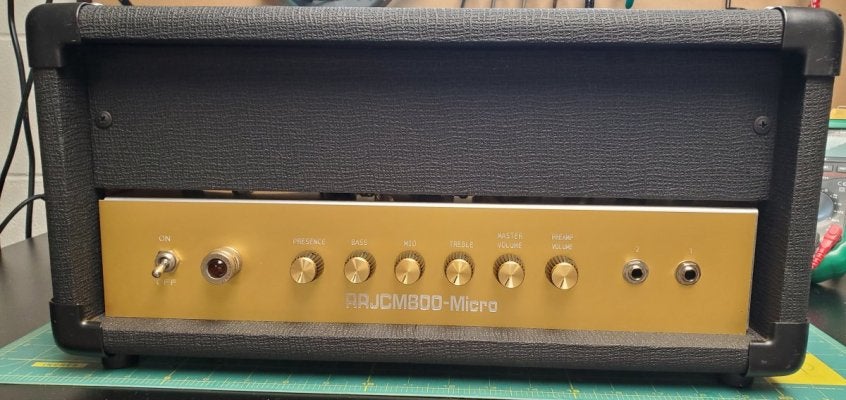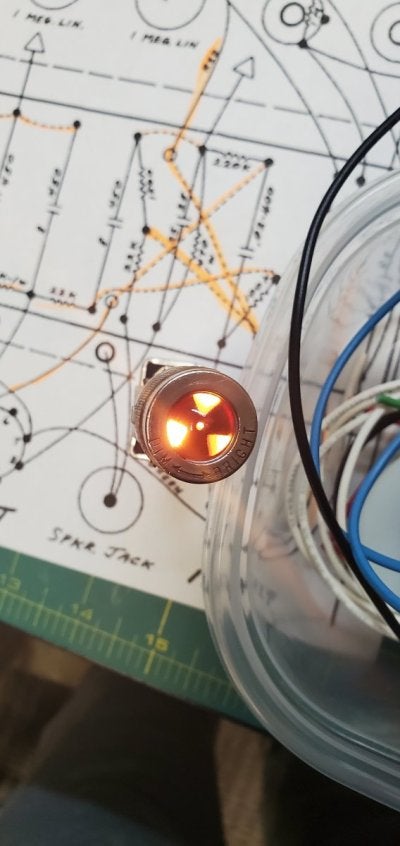 The pilot light goes from dim to radioactive! It's a WWII era lamp from a plane's control panel.
Basically used parts I had on hand.