Joined

Jul 15, 2019
Posts

437
Location
Morning all.
I'm trying to do something stupid to my 12 string telecaster again. Here's a pic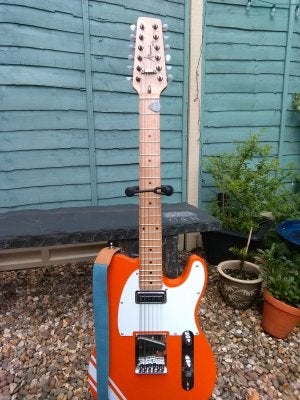 This time I'm going for onboard compression. I've picked the board I'm going to make (squishy octopus) and I'm just working out how to fit it and control it.
Currently, I'm thinking of have the controls as littlr trimmer pots under the pickguard, so I can set it and then leave it (once I find the sound I don't adjust my cs3 for example). So then I just need an on/off.
I think the idea of having a rotary switch as the on off, mounted on thelower horn, repicating the electric 12s looks.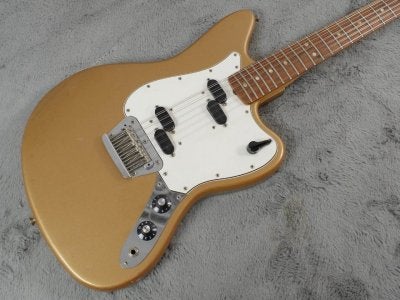 Obviously, this was a pickup selector. So, my question is, is it possible to get a simple on/off rotary switch that works like a stomp switch on a pedal? Or is it possible to wire something like these as for true bypass?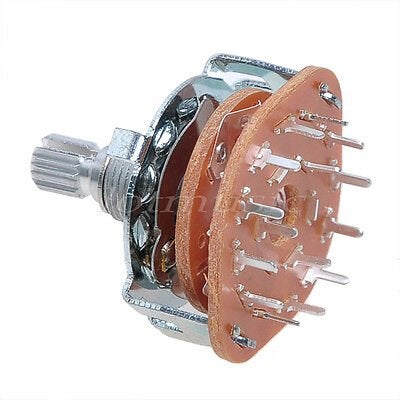 If not, I could always use a 500k push pull in the position and have the "level" setting adjustable, I just worry about it getting moved around. Or I suppose I could put a push pull in the position, but not wire anything to the pot.
Cheers for any help.
Gaz