Joined

Feb 10, 2021
Posts

270
Location
my biggest vero build yet.
somehow i got away with zero build errors
i can't believe nothing went wrong..
layout from dirtboxlayouts.
(apparently derived from pedalpcb schematic - 'tyrian distortion')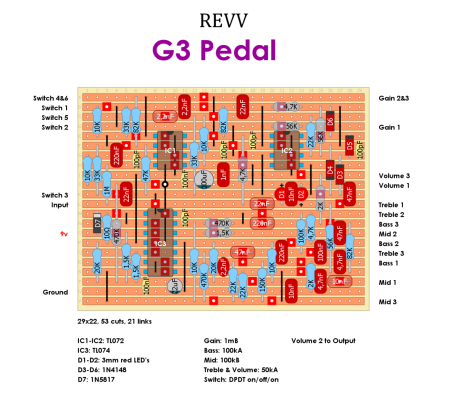 i was nervous about this one.
(read about this layout having noise/oscillation problems for some builders)
i also expected this to be terrible, im not really into distortion circuits,
so i wasn't tooo invested, and didn't bother heatshrink-insulating any long/protruding resistor leads like i normally do (maybe i've been wasting my time)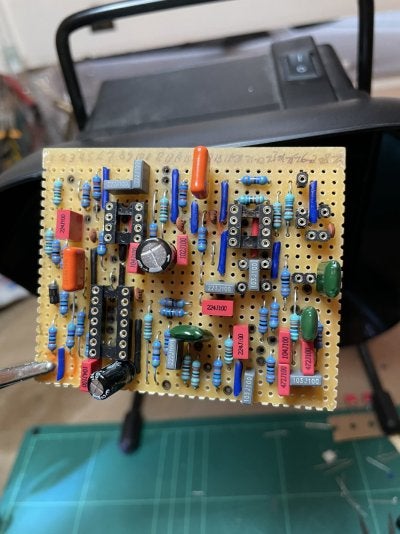 found a nice $2 tin at the secondhand shop.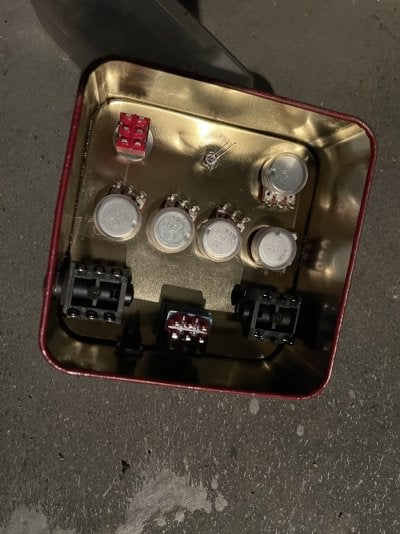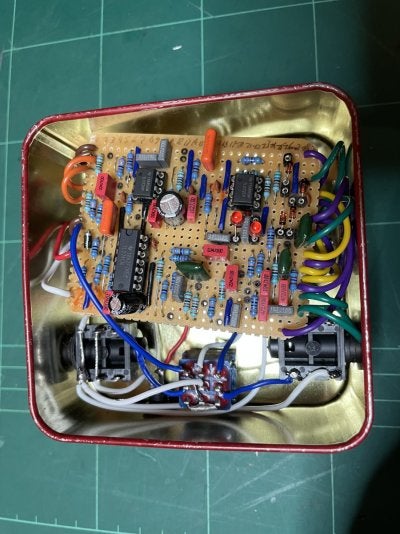 turns out, holy crap. i cannot believe how good this solid state preamp sounds. absolute sweet high gain heaven. smooth saturation. tight and crisp. big and ballsy. wide range of tone control.
(been playing into the FX return of a 4xEL34 peavey windsor + mesa 4x12)
as an added bonus, no noise or oscillation issues! (about as much hum as any overdrive).
very pleased.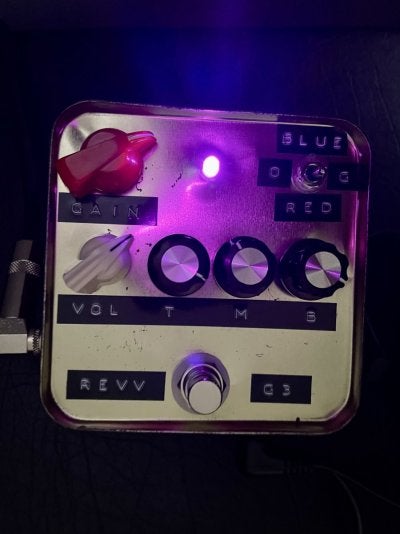 the demo video i saw that initially inspired me to have a go at this circuit, turned out to be not misleading at all.
what a pleasant surprise.
for reference, it sounds almost exactly as shown in this video:
Last edited: