Joined

Oct 27, 2021
Posts

2
Age

25
Location
Created username for asking about DR topology. I have basic understanding of things and signal flow, but lack still deeper understanding. I have this kit built AB763 DR, that I'm free to do what I want, but I'd rather circuit bend it ways that does not burn transformers. Or house. Just kidding, I think I'm able to evade that, but I'm interested why and how too, not just if it works.
From
@robrob
's page: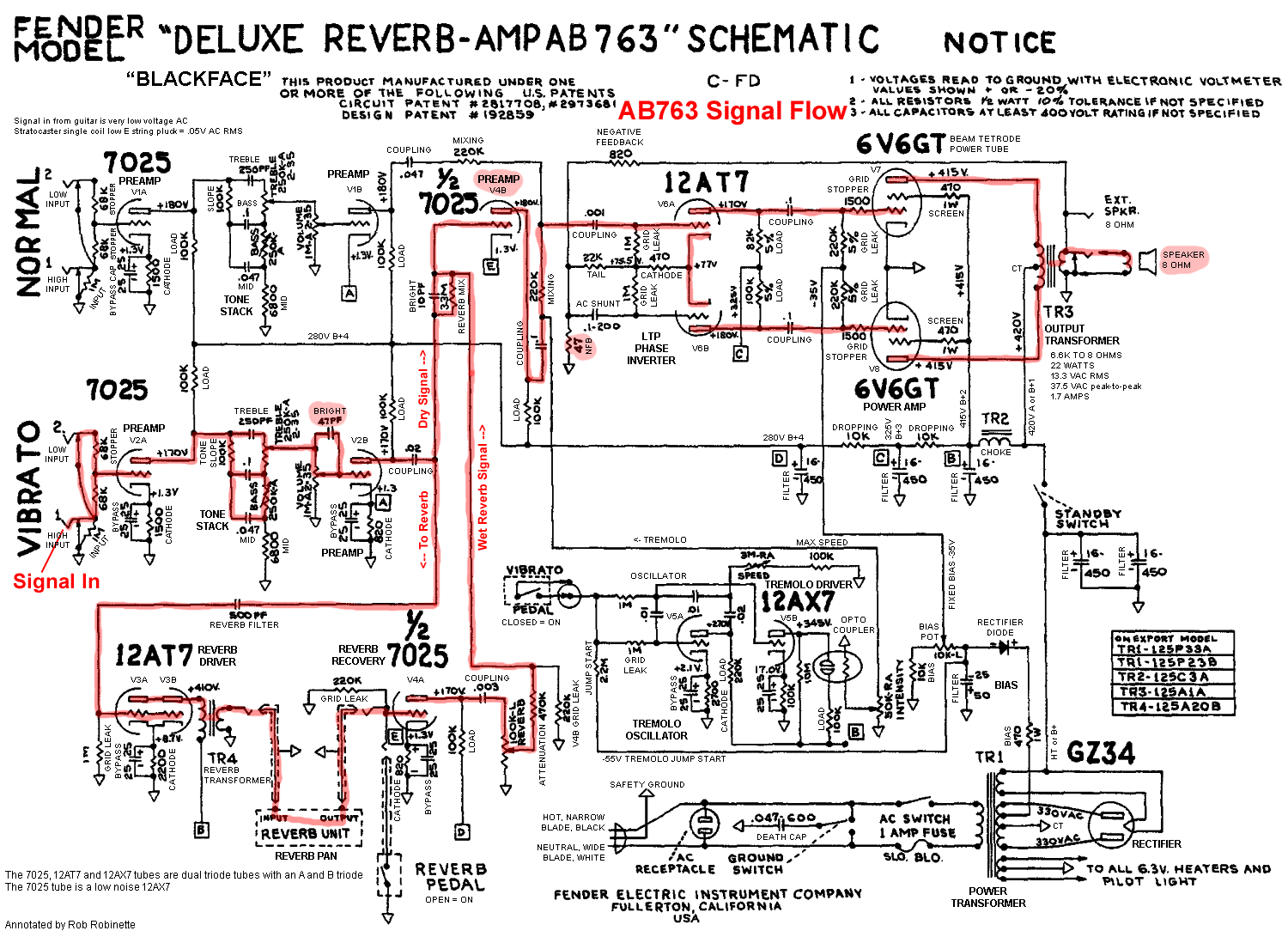 Why is V4B needed? As far as I know, reverb channel is actually less liked of DR's channels, because added gain. There is already reverb recovery, it gets amplified to unity gain with dry signal. Why dry mixed with reverb needs to pass through another gain stage? If I bypass this, I assume I still get sound out of this thing, but how is it altered? Channels would be in phase, which is good thing, as far as I'm concerned.
Another question.
From :
https://guitar.com/guides/diy-workshop/build-tube-spring-reverb-unit-amplifier/
Is it possible to modify fender style reverb circuit with transformer to input from before volume and tonestack, and output to grid of V2B? In Swart/Ampeg style, though those are transformerless designs. Phase is not issue, as both designs get sent and return between gain stages, and not around them.
Not really about DR, but that Swart style reverb for 5F2A. It is said that preamp volume can be turned off, and reverb still works. But doesn't turning volume to zero let whole signal pass to ground, how reverb gets anyt input?
Thank you, Rysky