Hi,
This is in relation to this guitar build:
I know this may sound like wishful thinking, or crazy talk, but in my next guitar build, I was thinking of gluing (what I think is) a genuine block of mahogany wood right under where the bridge will screw in, in the hope that it might impart some tonal qualities to the overall tone of the...
www.tdpri.com
I'm closing in on the finish line on this build, but I have a question about the bridge assembly. As I'll be using a Les Paul vintage style bridge and tailpiece assembly and have never tone this type of bridge before, I want to make sure I'm approaching it correctly. I've searched d'interweb to answer my questions but can't find solutions specific enough for my situation.
I wanted to go all vintage correct, so I went with all Faber parts: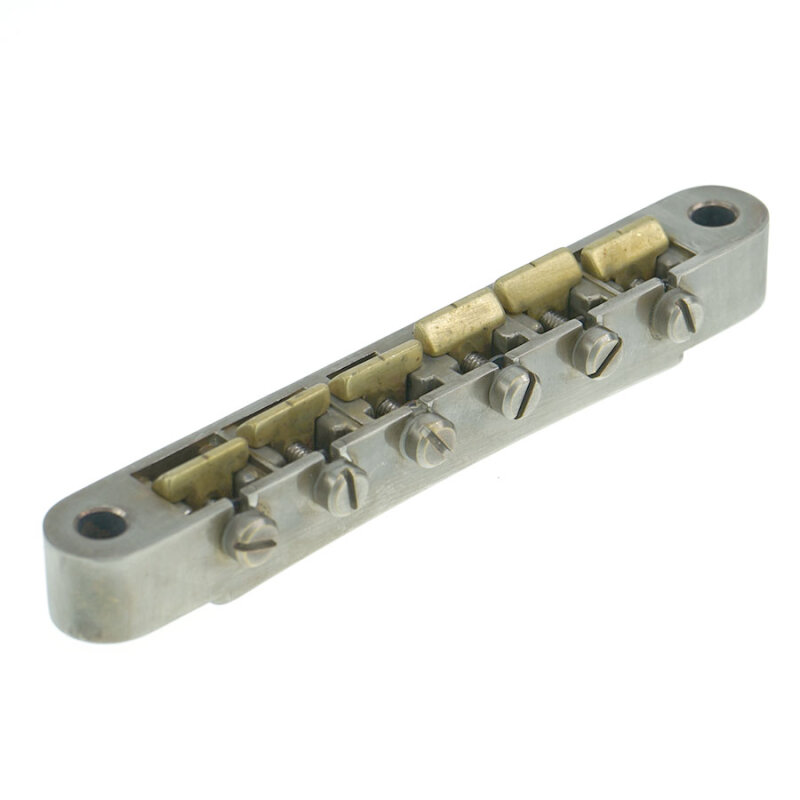 Faber® ABRM Bridge: For 4MM metric bridge posts (most imports and Faber® ESWKIT or E-Sert) Perhaps the most vintage correct replacement bridge available on
www.faberguitar.com
4mm, '59 ABR Studs and Thumbwheel Kit (pair) GERMAN BELL BRASS, nickel plated, aged For those desiring a more simple installation and enhancing the resonan
www.faberguitar.com
"Faber®" Aluminum Tailpiece Correct Vintage Style It is an extremely lightweight, nickel-plated tailpiece, available in a glossy polished version or in "age
www.faberguitar.com
1 x pair, '59 Vintage style tailpiece studs, Metric, nickel aged Exact same '59 dimensions and specs; except we do use German steel No bending guaranteed
www.faberguitar.com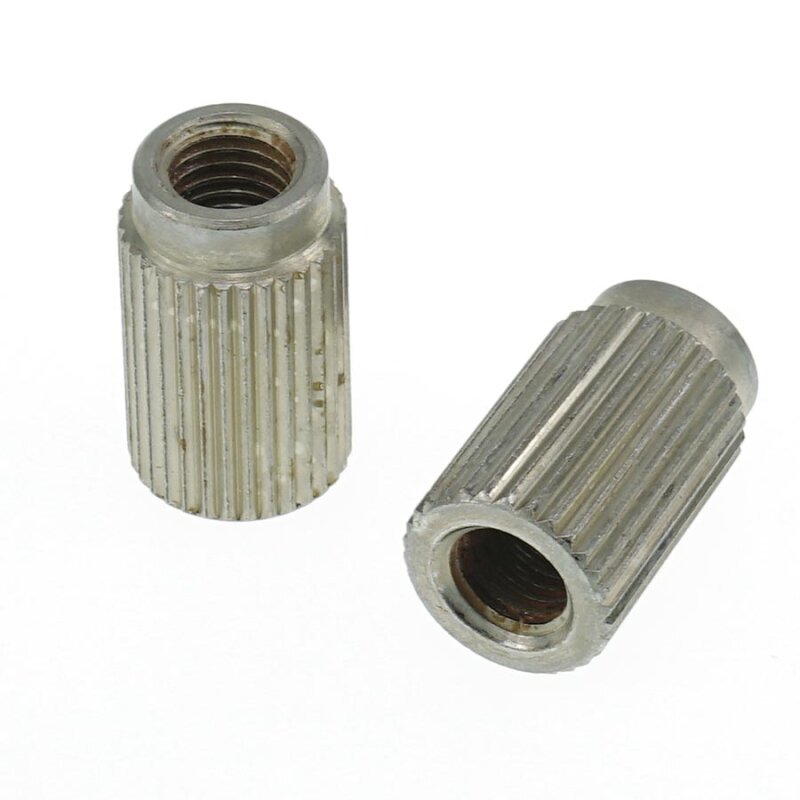 TPI-A-MNA, 8mm, Metric Tailpiece Inserts (pair) German Carbon Steel, nickel plated, aged inner thread: 8mm, Metric outer diameter: 13mm length: 22mm (origin
www.faberguitar.com
The stop piece section seems fine as far as I can tell, but regarding the bridge / studs & thumb wheels section, I have a few questions:
I'm pretty sure I drill two 3mm holes for the bridge studs, but how exactly am I supposed to screw them into the body? There's no way for a screw driver to screw the studs. I'd expect you to be able to use a flat head screw driver on these, but there's not notches on the for studs for this purpose.
The only way I can see how I'd screw them down, would be to super glue the thumb wheels to the studs (far down enough so that the top of bridge would be flush with top of studs when bridge is sitting on thumb wheels) and screw the studs down by turning the thumb wheels, but that just doesn't seem like the correct solution to me. I guess I could file a notch on each of the studs to accept a screw driver, but again, these parts are pricey, so whey would they leave it to the customer to do this?
Also, when the bridge sits on the studs and thumb wheels, there's a small bit of wiggle, not a huge amount, but a little and enough to worry me that it could cause possible intonation issues and other possible issues. Is there a remedy to this? I was thinking a thin metal tube that could fit into this gap might work.
Any way, those are my concerns; and I know this is a Tele forum, but I based the guitar shape more on a tele than a les paul, so please forgive my treachery.