Joined

Oct 12, 2012
Posts

5,940
Location
PRS Private Reserve staining process - incredible video!
Can anyone tell what they are using for dye? Water based, or alcohol based?
After applying 3 successively lighter shades of brown (from the three cups in the foreground), he pulls out this tall bottle of bright yellow (amber?) dye/stain that REALLY pops the stain job. Any idea what this last intensely yellow dye might be?
That last yellow/amber dye is in the plastic cup and came from the tall bottle right behind it that just says "WY" at the top. He dipped into that full strength - you can see the bright yellow cloth applicator that he dipped into the dye.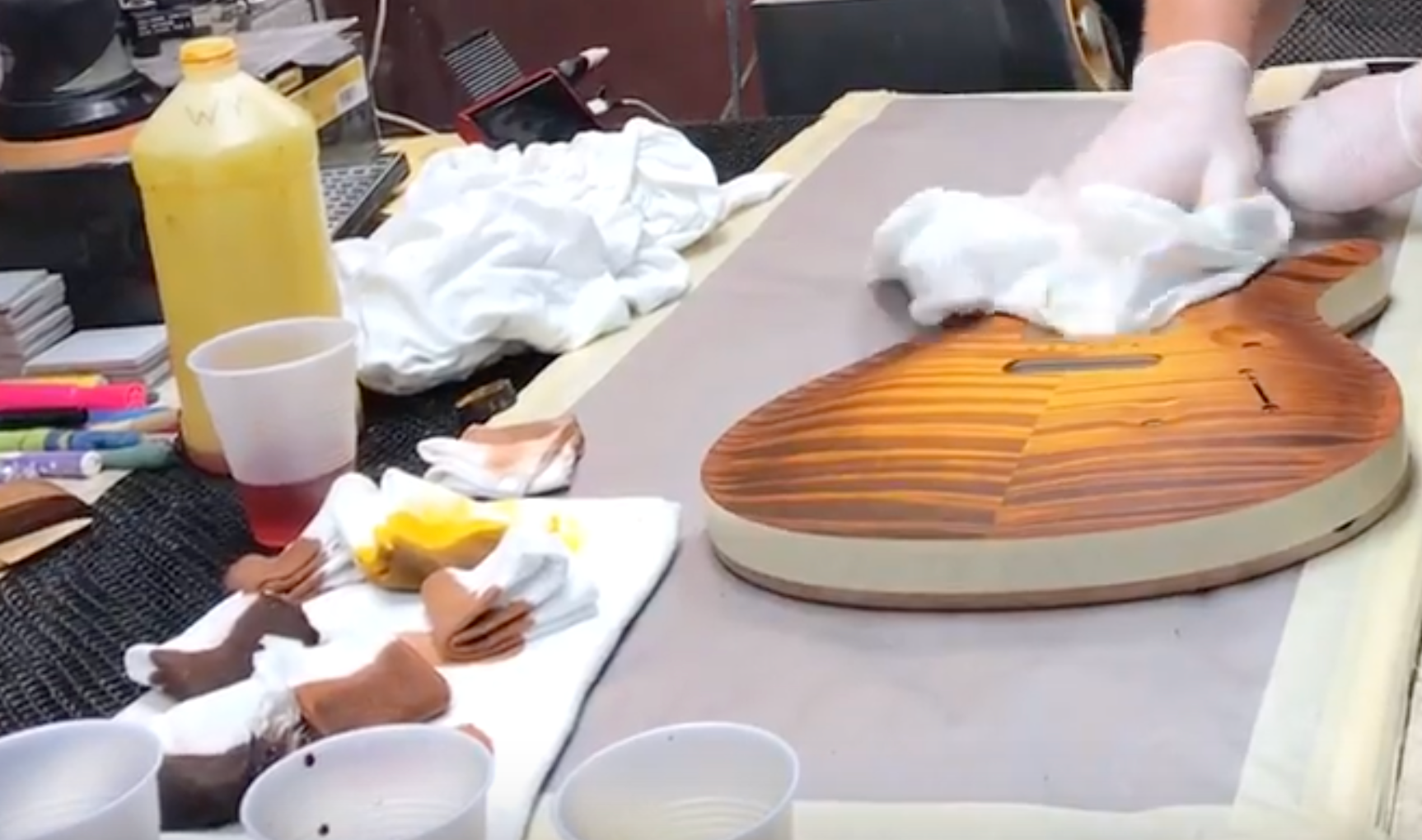 I would like to try a technique like he is using and not sure if I should go with water base or alcohol base. That makes me wonder what solvent base he is using here?
Last edited: