Joined

May 18, 2023
Posts

14
Age

33
Location
Hey there, good people. So I have two Telecasters in mind. Take a look at this first one, the Fender Limited Edition Vintera 70s: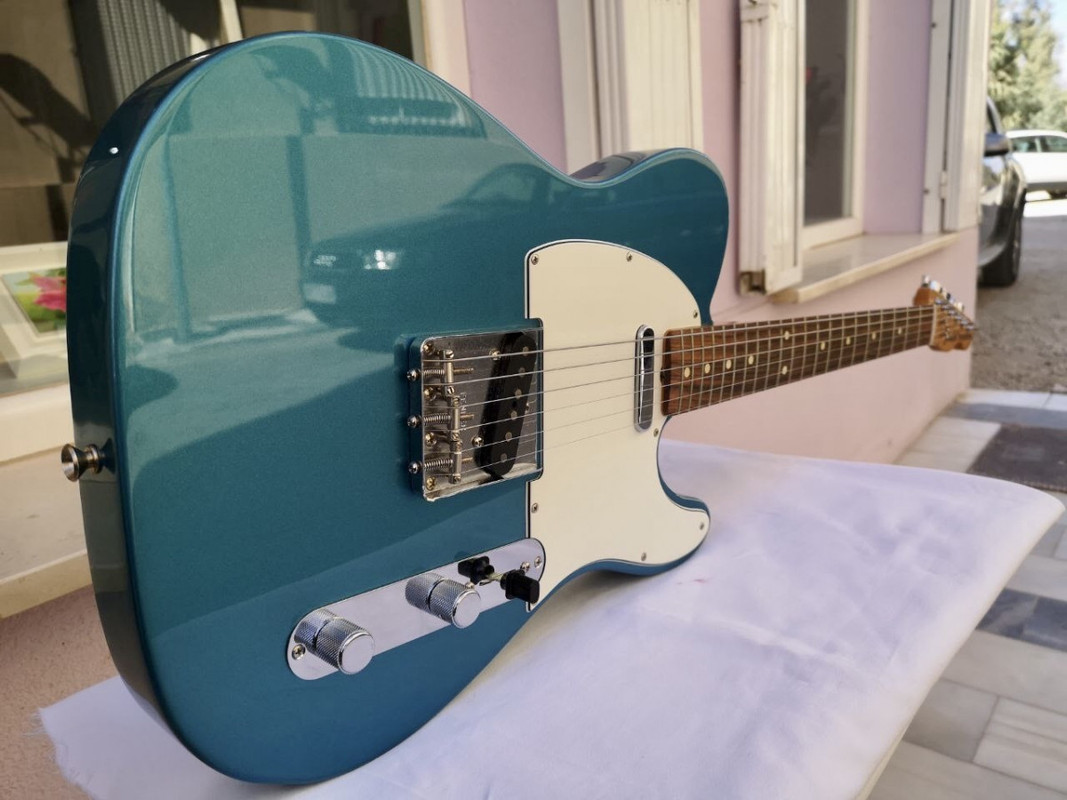 There is almost nothing about this guitar on the internet. It is no longer on the Fender lineup. As the name says, it is a limited edition. From what I see the special difference between it and the other Vinteras are the Custom Shop "Twisted" Tele single-coil pickups (of which I heard many compliments). Apart from that there are the vintage hardware, 7.25" fingerboar radius, vintage frets, etc., about the same as the traditional Vinteras.
The price is also the same as the Vinteras that are not "Limited Edition" (1,100.00 USD).
I liked it a lot for being a dark scale (Pau Ferro), which is my preference over maple, and also the lake placid blue body. But I wonder why there's nothing about this guitar out there. It must have gone out of production pretty quickly. Is it because of the lack of desirability by Fender of the 70s? On the other hand, limited editions are just that: produced over a short period and in small quantities. What do you guys think?
Now the other guitar, the Vintera 60s Modified: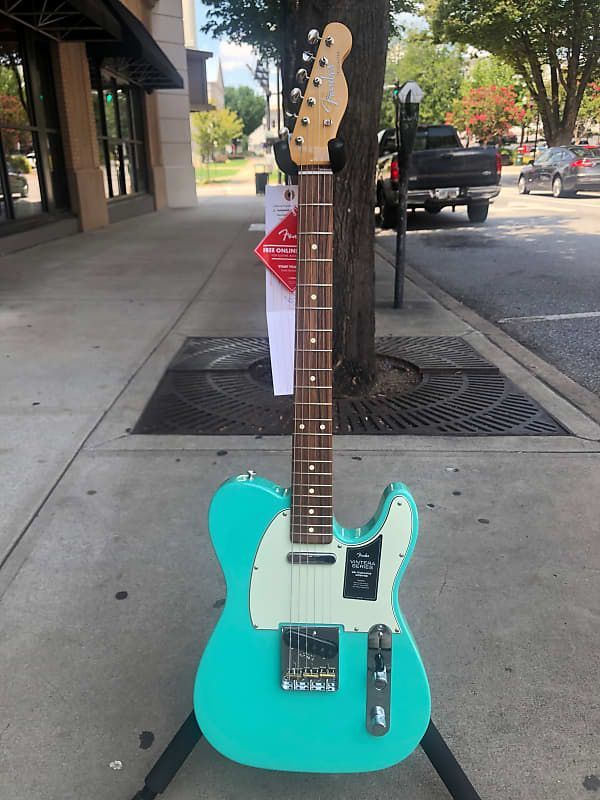 This one is more unanimous, people say it is the substitute for the beloved Baja Tele. Nice Seafom Green, nice Pau Ferro. Yes, I know about the neck differences, frets, etc. Playability is different but believe me, it is not the main factor of my choice, I adapt very well to different guitars and like both neck profiles.
I'd rather go for this Modified Vintera since there is a certain unanimity regarding its quality, but at the same time I think... 1,373.00 USD for a miM guitar, I don't know...
Let me clarify: I have absolutely nothing against the nationality in which the instruments are made. For example, the problems I've personally seen with some Gibsons I've held in my hand are frightening. Made in USA on headstock means nothing to me after that.
But my point is, unfortunately Mex guitars do not give people the same perception of value as those made in the USA (this makes sense for a possible future resale, in case I needed it). So I'm in doubt if it's worth paying all that money for a miM (that's all).
Important notes: I live in Qatar, these guitars would be purchased online from a store called Fnac. It is a large retail chain that sells electronics and a bunch of other stuff (among them some musical instruments). They don't have these guitars in showroom in any of their 3 branches here in Doha (capital of Qatar), only in their warehouse. That is, I would buy online. But being in the same city it would facilitate a possible return. They only have one peace of each.
Another note: I have converted the QAR amounts to USD for better understanding. So remembering:
Fender Limited Edition Vintera 70s, the unknown guitar with Twisted pups in lake placid blue: 1,100.00 USD
Vintera 60s Modified in Seafom Green, called by some people the new Baja: 1,373.00 USD
One las note: none of them comes with any gig bag.
I really appreciate it if you guys can give me a light on this subject.