Joined

Jan 26, 2007
Posts

706
Location
Disclaimer: I am not affiliated with any music store mentioned in this post except as a satisfied customer...
I am disabled and live on $900/mo SSI social security disability. It makes it tough to survive ina world where rent can sometimes be well over what I get from SSI every month. I lucked out and got an income-based apartment, its a 2-BDR place for $187/mo... wow...
The main problem with me being a diehard gear addict is trying to have enough money all at the same time to buy anything decent. Forget any USA Paul Reed Smith at $3,000-4,000 each, or any Gibson in that price range... etc, etc, I don't honestly know how people can afford multiples of those likewise priced instruments anyways. Even when I was a rich contract field engineer for the phone company, nothing would or could have steered me to one of those (over-priced) guitars...
So, as life changed, my love for music did not, but my choices for gear did. Sort of... I am now an Epiphone addict, I have a whole bunch of their new "Imspired By Gibson" series models. Rarely do Epiphones go over $1,000. I also like to try some of the Squier models, and Mexi-Fenders. PRS SEs are OK, and even better when I have found any item used.
There are still ways of getting gear. Usually up to this point, I have worked lay-a-ways at several brick and mortar and online stores. Wolfe Guitars in Jupiter, Florida will do a 6 month lay-a-way. I have 2 guitars on lay-a-way down there, all arranged over the phone from Michigan, I don't live in Florida.
Since 1989, Wolfe Guitars has been Southeast Florida's home for guitars from top names such as Heritage, Breedlove, PRS, and G&L. Visit our store in person or give us a call at (561) 746-2209.

wolfeguitars.com
There are 2 companies I have bought several guitars, pedals and one amp from in the last year... that are very similar in product inventory and their sales model. "zZounds" and "American Musical Supply"
zZounds
Get free shipping on instruments and musical equipment, easy zero-interest payment plans, and top-rated service at zZounds! Join 1 million+ happy customers.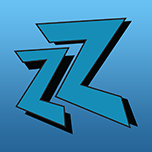 www.zzounds.com
American Musical Supply (AMS)
Our musical instruments store offers music equipment including guitars, drums & keyboards. Get 0% interest plans & free shipping at American Musical Supply.
www.americanmusical.com
Both of these folks carry a wide range of products, but not as deep and diverse as the Sweetwater inventory. Sweetwater seems like they carry just about ewverything made... zZounds and AMS don't quite have that deep of an inventory...
Here's how they work, and I'm posting this here for your benefit, to learn about these 2 stores online because to me they have been a god-send for my "GAS"... haha
1) find an item you want to buy on their web site
2) you can either do everything online from your shopping cart, or you can call them
3) once an item is in your shopping cart, go to your shopping cart pre-checkout and there will be payment options available...
- you can pay 100% now, and they shipp most everything free...
or
- depending on the brand and the item's price, you'll be given options for "Pay as You Play"...
4) if you choose a payment plan, you choose between 3, 4, 6, 8 and in some cases 12 months of payments. It also depend on how much bsuiness you've done with either company, and the price of your first purchase. My first purchase of this type was from zZounds, I bought a Hartke HD-75 bass amp for $299.99.
5) you create an account with a debit or credit card (no PayPal on their payment plans, they do auto-withdrawals for future payments, or you can call before your due date and make a payment, or pay it off in full at any time)
6) make your first payment
7) they ship the item to you... same day, and it is 2-day free shipping on most payment plan items.
I made my first payment and received the bass amp in 2 days at my door.
>>> NO CREDIT CHECK
>>> NO SOCIAL SECURITY NUMBER
You start out with a sort of low-ish spending limit. As you do more business with them, they up the spending limit and your ability to not get a credit check to buy items. Some items that are more expensive do require a credit check, but so far I have bought the amp, 12 guitars, and about the same number stomp boxes, all on their no credit check payment plans.
All and still only getting $900/mo social security SSI disability every month
The Hartke bass amp payments were like $50/month (give or take) for 6 months. I paid it off April of last year.
A $300 item is just about perfect as a first purchase. And 6 months to pay is one of their nice plans. I'll go through the steps so you can see how to do it. One of the guitars I wanted to buy from American Musical Supply is an Epiphone (Inspired By Gibson) SG Modern Figured in Tans Red... I have this exact guitar...
Order Epiphone SG Modern Figured Electric Guitar from American Musical Supply. We offer 0% interest payment plans, extended warranty, & fast free shipping.
www.americanmusical.com
Click "Add To Cart"
The the "An item has been added to your cart" screen pops up, then from there click "Go to cart"...
On the next screen, you choose which payment plan works for you...
You can also add multiple items in your shopping cart, and the system with calculate a payment plan for multiple items, too. And, if you change your mind, you can click the "Remove" button (not on this screen print) and the items are taken out of your que...
Here's where first timers need to pay attention. The lower your payment frequency (4 months for example) the easier it is for you to be approved for your first purchase. I would suggest calling them and asking lots of questions. Ask one of the phone people to explain their payment plans to you. It will save a lot of grief later.
Plus, you can do a payment plan for something at AMS, and since they are 2 separate companies that do similar payments plans, you can also do a payment plan through zZounds the same day or in a day or so depending on what you want.
I actually bought the Hartke amp as a way to dis-prove that they would actually give me, a disabled guy with total crap credit score, anything at all. I was super surprised in 2 days when the amp arrived at my house and all I had paid was the first $50 and they shipped the amp, then billed my debit card every 30 days and now it's paid off.
No interest...
They do have a small setup fee for using their payment plans, I think the Hartke amp setup fee was $15 one time fee. The setup fee is adjusted per item and per price of an item.
This payment plan stuff works great for me. I've now worked my way up to a $1,500 no credit check spending limit at both zZounds and AMS. I did need to make a chart of what does what and for how much as I talked to the sales folks trying to figure out why some of my purchases were cancelled/denied. The reason was that they needed me to keep going for a longer time as a customer, making payments and paying things off, before they could raise my spending limit. Here is a chart for both of these companies and how their spending limits and credit checks/no credit checks work... (spending limits, minimum purchase amounts for each stage, and basic, Green Rockstar and Gold Rockstar status - each level increases your buying power with the payments)
American Musical Supply plans... (chart created by yours truly in MS-Excel)
zZounds payment plans (slightly different but much the same idea)
Between these 2 stores, I have bought the following gear in less than a year...
- EHX 720 Looper
- EHX Pitchfork
- Keeley Mini Katana Boost
- BOSS Katana Mini Guitar Amp
- Source Audio Atlas Compressor
- Squier Classic Vibe 60s Jazzmaster
- BOSS RE-2 Space Echo
- MXR Carbon Copy Deluxe
- Epiphone SG Modern Figured
- Ibanez SR-375EF 5-String Fretless Bass
- Source Audio Ventris Dual Reverb
(my most recent purchase last week)
- Hartke HD-75 Bass Amp
- Hercules GS415B PLUS Guitar Stand
- Levy's 200-Series Deluxe Electric Guitar Gig Bag
- Levy's 200 Series Deluxe Dreadnought Acoustic Guitar Gig Bag
- Pedaltrain Metro 20 Pedalboard (with Soft Case)
- Ibanez GA35TCE Thinline Classical Acoustic-Electric
- Keeley Neutrino V2 Classic Envelope Filter
- Walrus Audio Polychrome Analog Flanger
- Epiphone ES-339 Semi-Hollowbody
- Epiphone Les Paul Classic
- Source Audio Nemesis Delay
Last edited: