NGD! Fender Ultra Luxe Telecaster Trans Surf Green
I didn't see this coming since I'm more of a classic Tele purist. I already have a couple killer Fender custom shop Teles. But this trans surf-green Ultra Luxe Tele caught my eye. When I had a chance to play it, feel it and hear it in person I knew I had to bring it home. It's a super nice weight of 7lbs 6 oz's. The fit and finish is absolutely top shelf. It has a super tight neck pocket, dark rosewood fingerboard (my preference!), the action is nice and low and neck shape and fingerboard radius are superb. If anything, The fingerboard might be a little 'flatter' than I like but it plays like cutting butter with a hot knife!
I've never owned a guitar with stainless frets or noiseless pickups before. I love the feel of these frets. I think I can get used to these! ha. The noiseless PU's are better than I thought yet they don't have the punch or depth of classic tele tone that my single coil guitars have. I am resigning myself to realizing this is a modern Tele and if I accept it for that I may leave it stock. The modern appointments are: 22 frets, augmented D neck shape, locking tuners, sculpted body and heel contours, and its Ash with Rosewood which is a little less common.
The trans surf green finish in person is truly a work of art. Magnificent! I love the tort single binding matching the beautiful Tort pickguard. The satin smooth tinted urethane finish on the back of the neck is exceptional looking and it feels amazing too.
I even love the plush lined molded fender case. It is very lightweight and the latches are super easy to secure making a very positive catch once closed. Nice job Fender!
The S1 Switch is sort of cool but I probably wont use it. If I need to make things fatter or punchier I typically engage one of boost or overdrive pedals.
In all honesty, I am going to try a set of single coil PU's with an RS Guitar works pre-wired control panel and Callaham Modern bridge with Brass Compensated Barrel Saddles. I love how this guitars feels, looks and plays. But it's not quite nailing the last ounce of classic tele twang. It's a modern tele and I have a couple Custom Shop Fenders. But I'd still like to get closer to some classic twang if it's there. I will post an video after the 'upgrades'. Here is a Video I made as soon as I got it home. One take:
Pics below!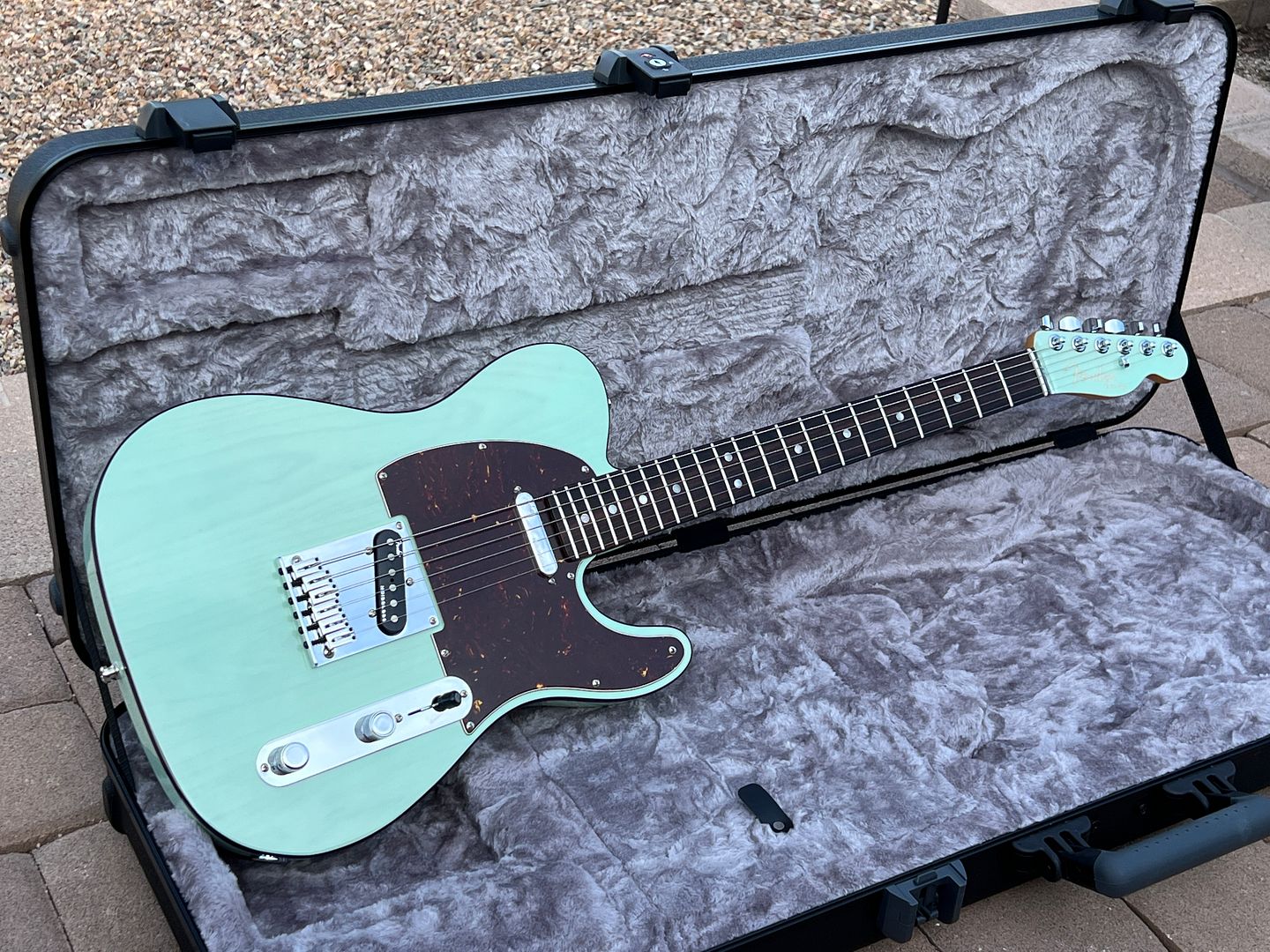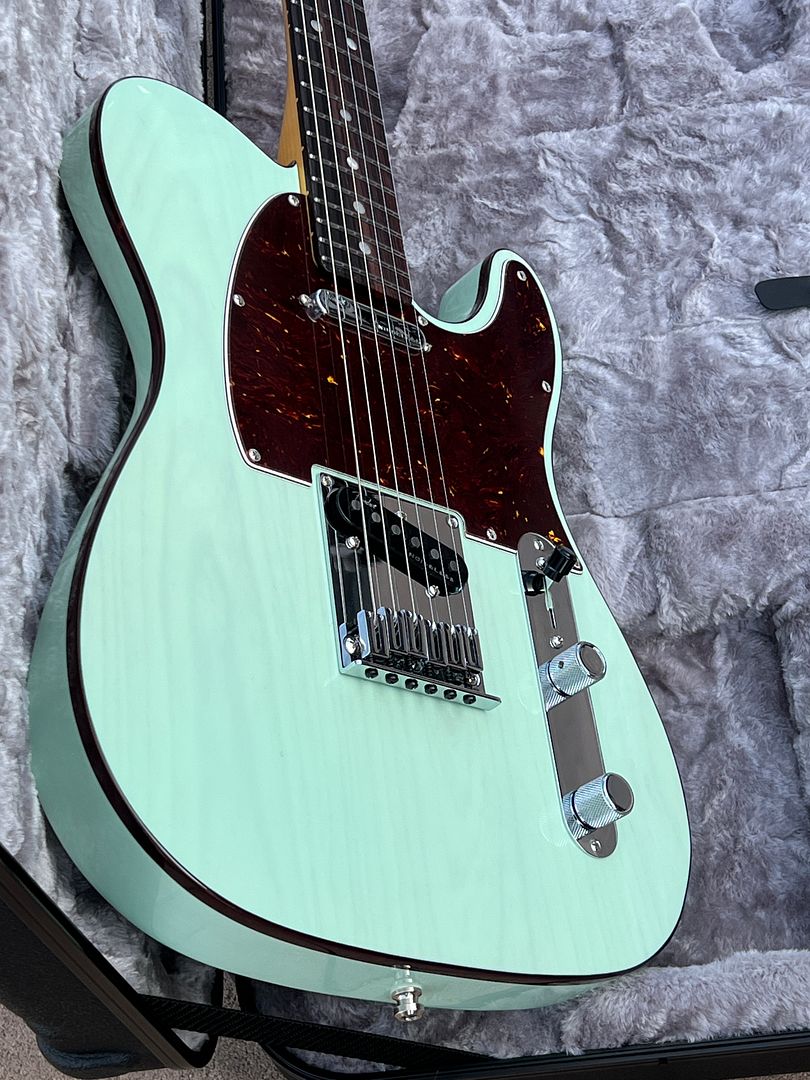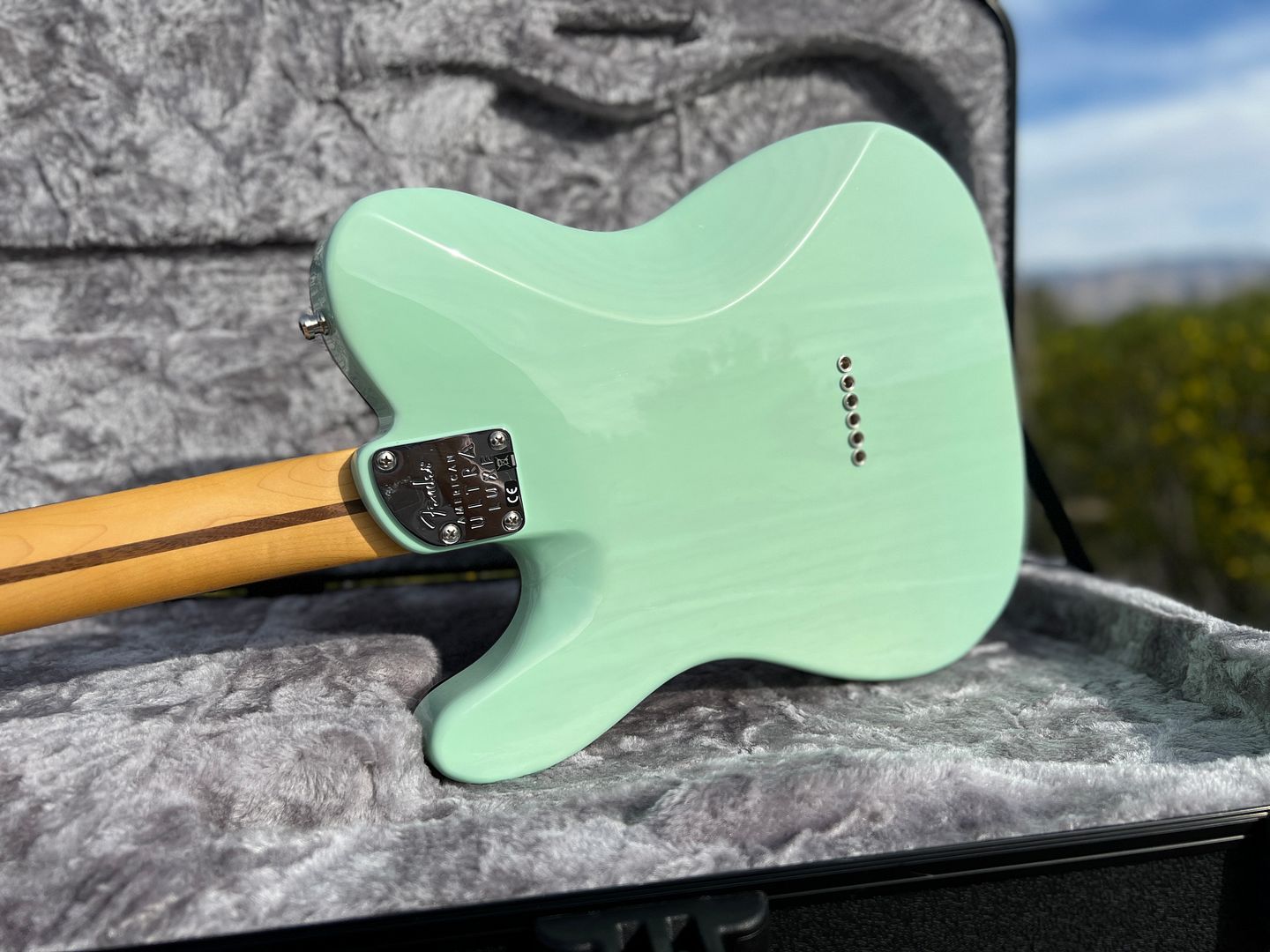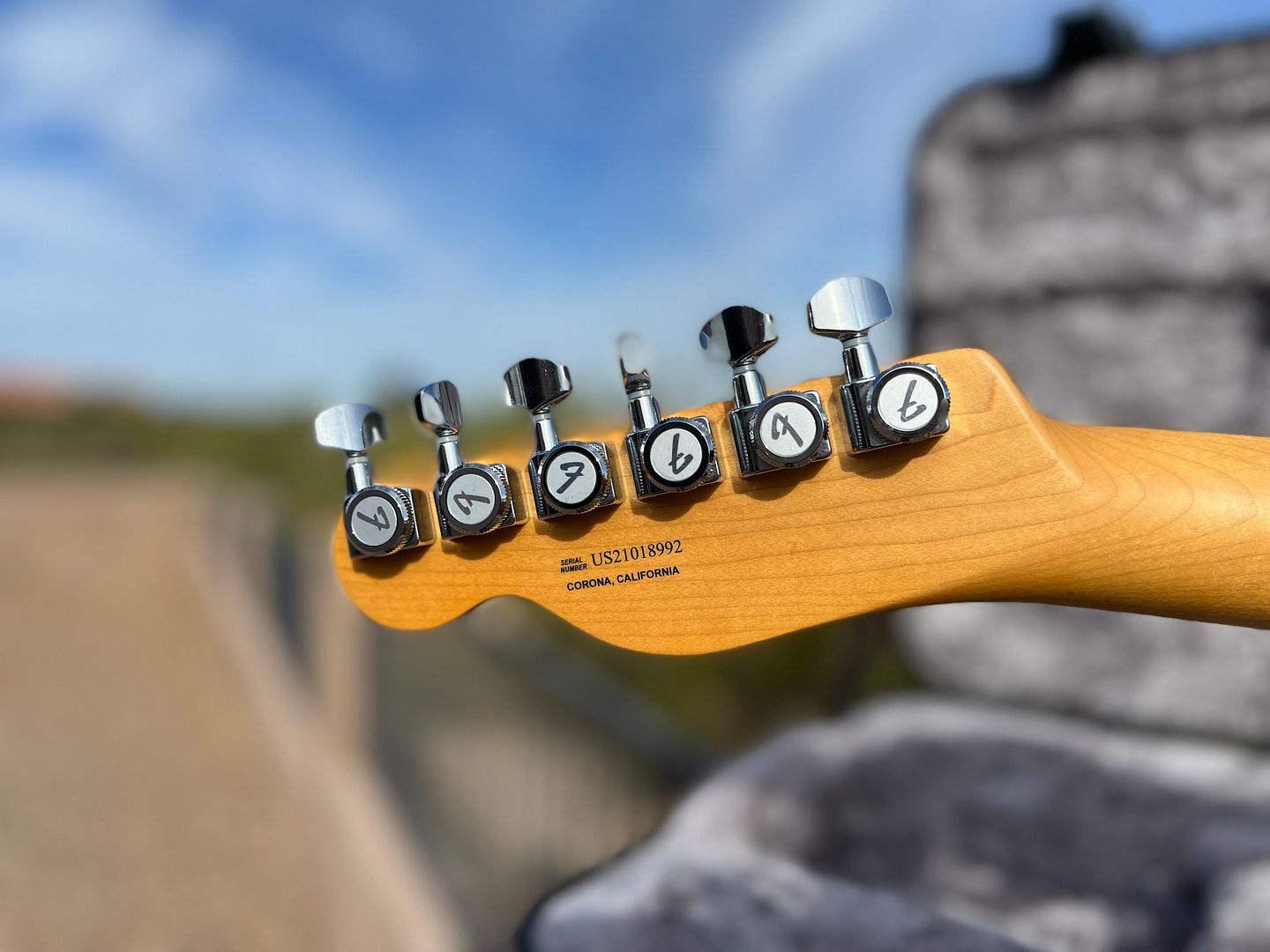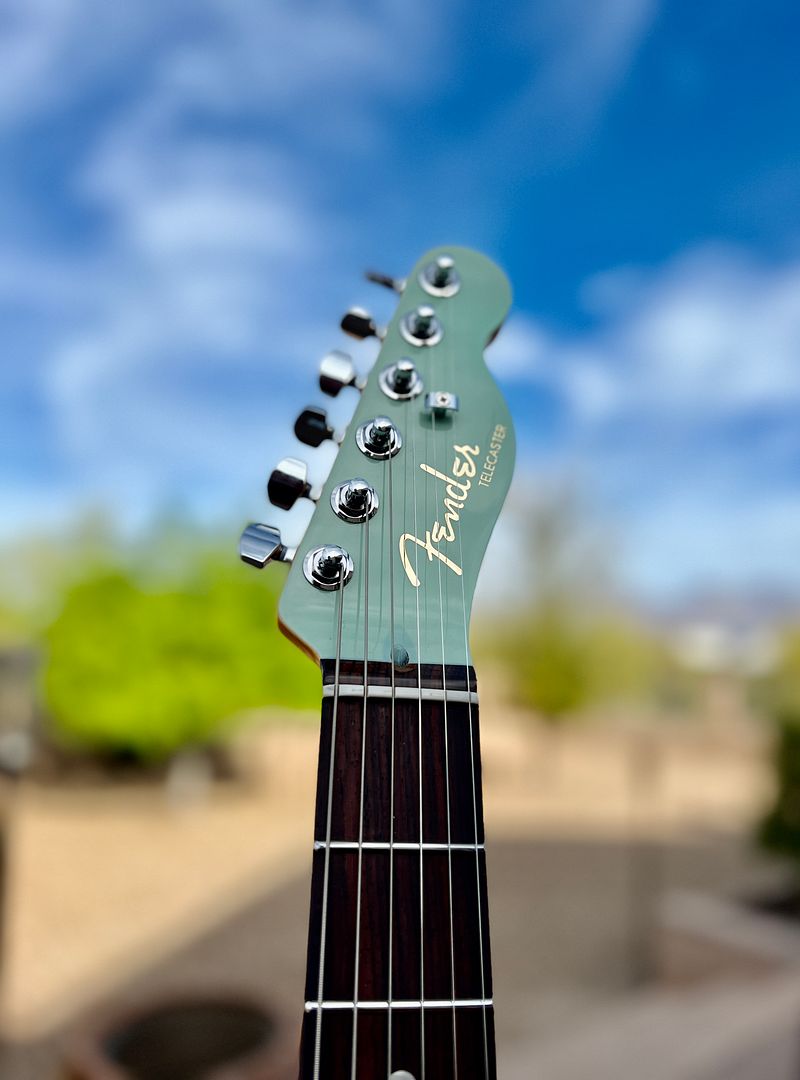 Last edited: