Had a bit of a clear out and got rid of some stuff i didn't play regularly as I am aiming to achieve a core collection that I intend to keep.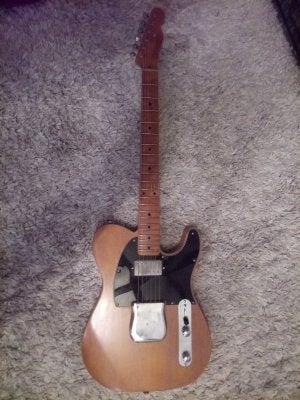 I'm very happy with my latest acquisitions and feel better after letting some go, I don't like keeping things for the sake of having them.
Maybach Lester '59 earl grey.
Fender vintera 50's roadworn (love the checking!)
California artist - rat rod, with blender mod.