Joined

Dec 6, 2018
Posts

1,161
Location
Hi. I would like to get my hands on a simple 4 track recorder to record my music. I have GarageBand - but I really just need a 4 track that I can use as a standaloneunit. Really- I think I just need a tape based 4 track analog cassette recorder - but those seem hard to come by, and immpossible to get tapes. Am I wrong? Any suggestions. Remember - I said simple. I don't need the nested menu confusion of a digital recorder with dials and buttons and touch screens.

Thanks !!!!
Tascam still makes the Portastudio recorder, just not tape based, internal memory, usb and all that. It's a fantastic standalone portable unit, and I think you can actually get 8 tracks nowadays.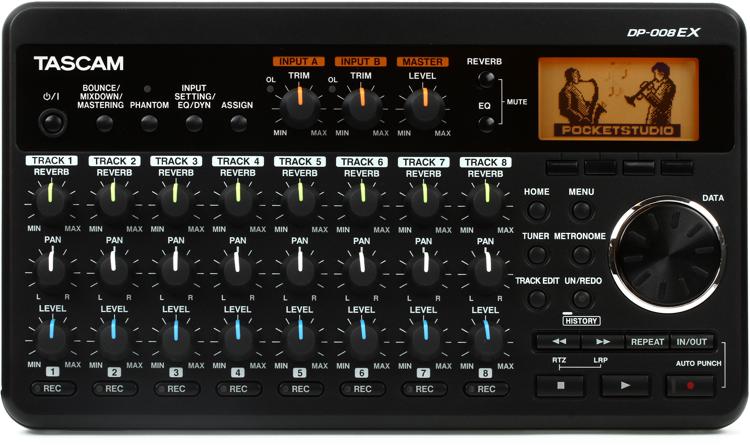 8-track Digital Studio and SD Recorder with Built-in Stereo Microphones, 2 x Microphone Preamplifiers, Built-in Tuner and Metronome, and USB Data Transfer

www.sweetwater.com
Also, the tascam DP 006 recommended some posts above, same as dp 008, less tracks.