Doctor of Teleocity
Ad Free Member
Joined

Dec 2, 2003
Posts

17,611
Age

46
Location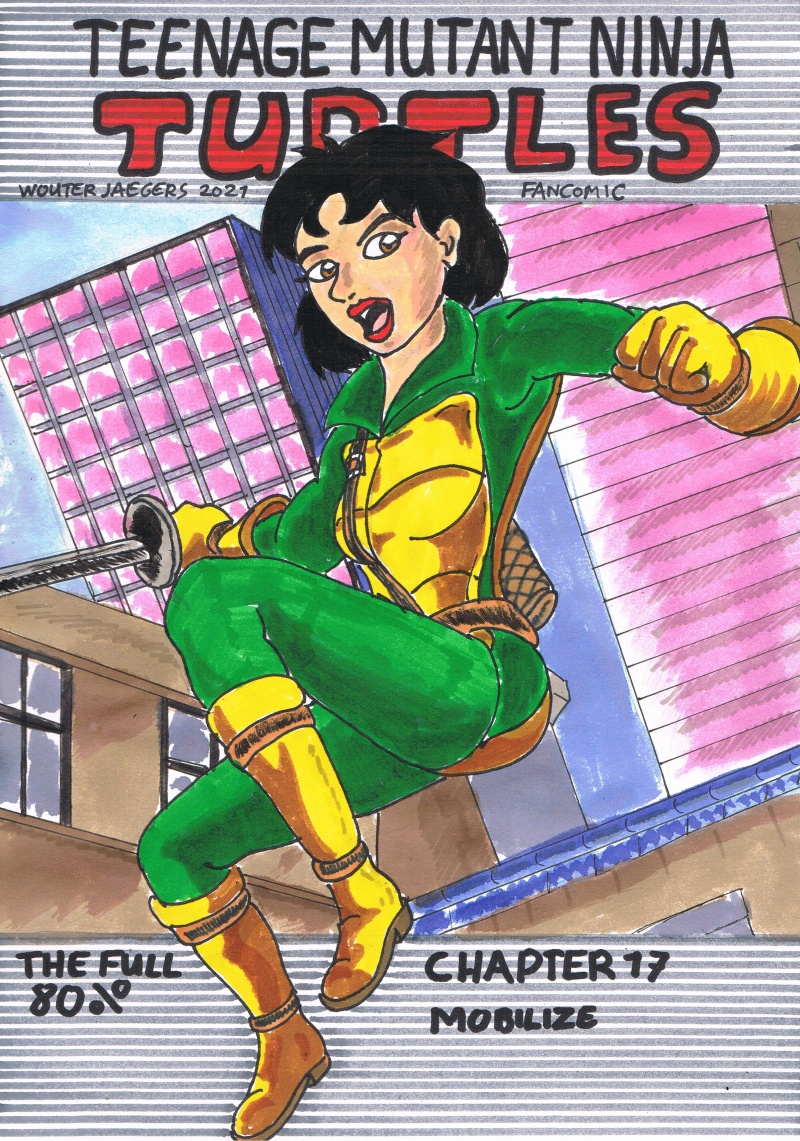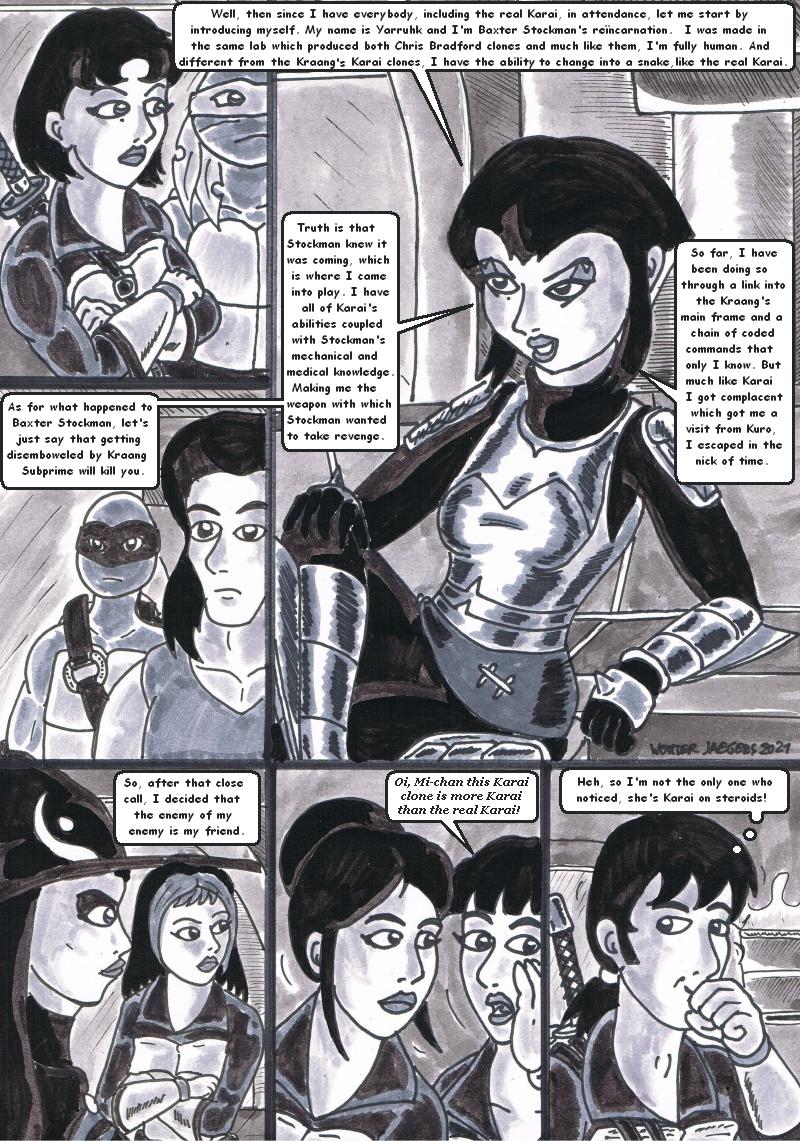 Time for Yarruhk to introduce herself.
And it wouldn't be a true TMNT story without PIZZA, now would it?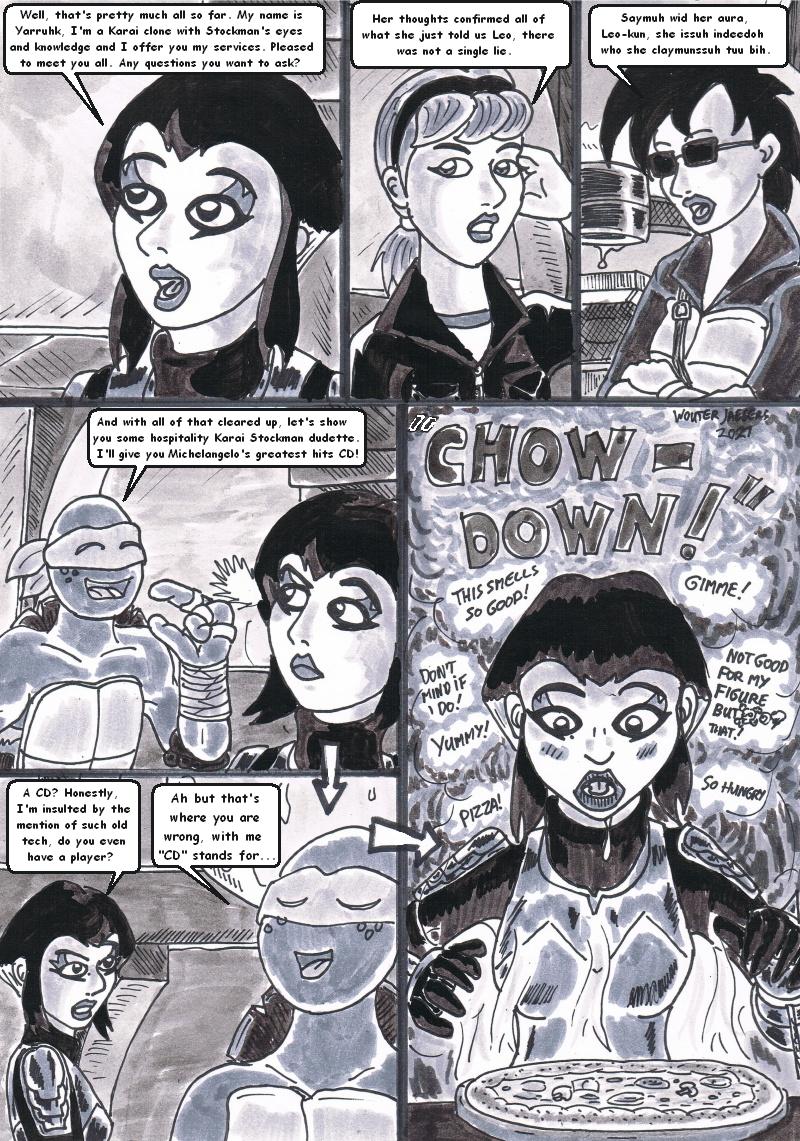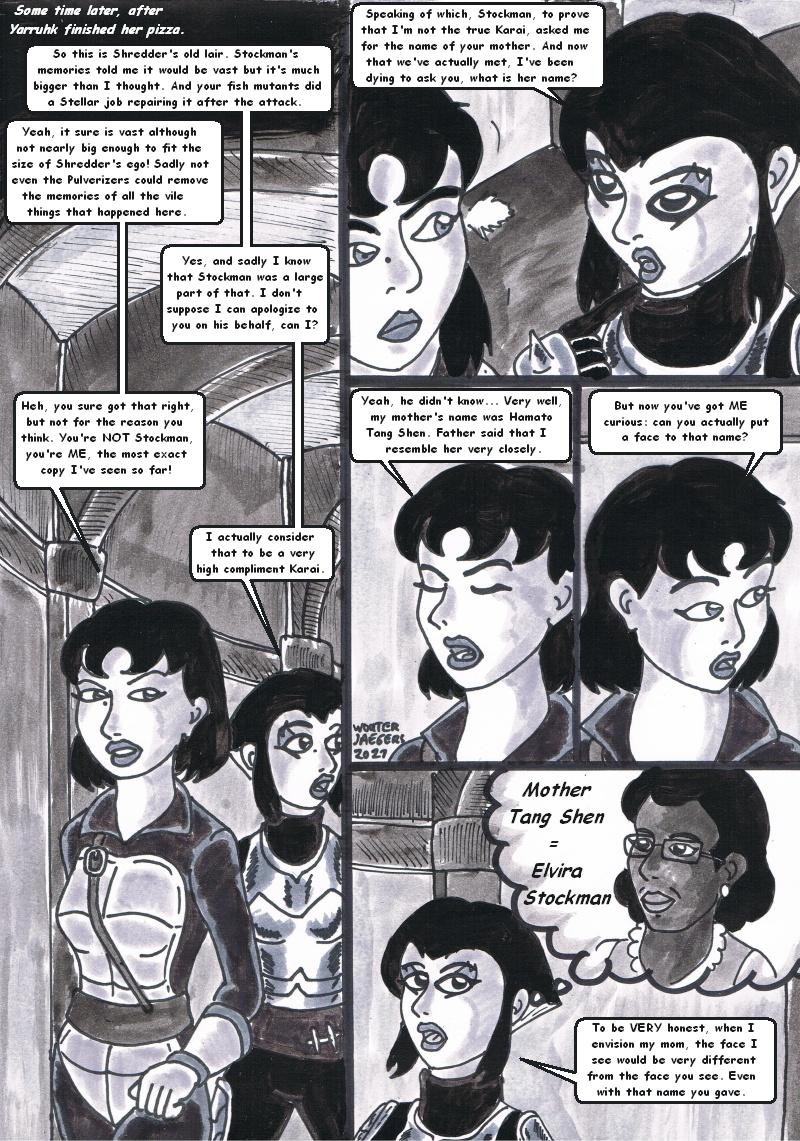 So Yarruhk is not Karai but she comes uncomfortably close to the real woman, so close that Karai HAS to step in.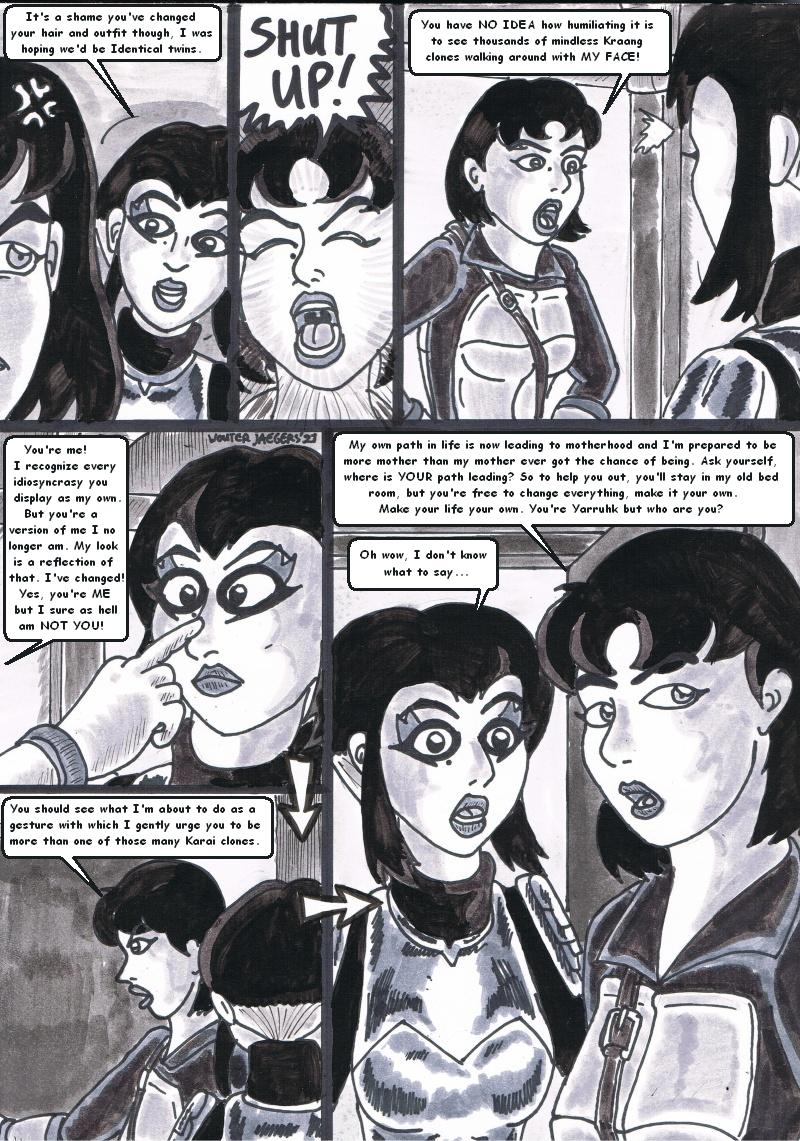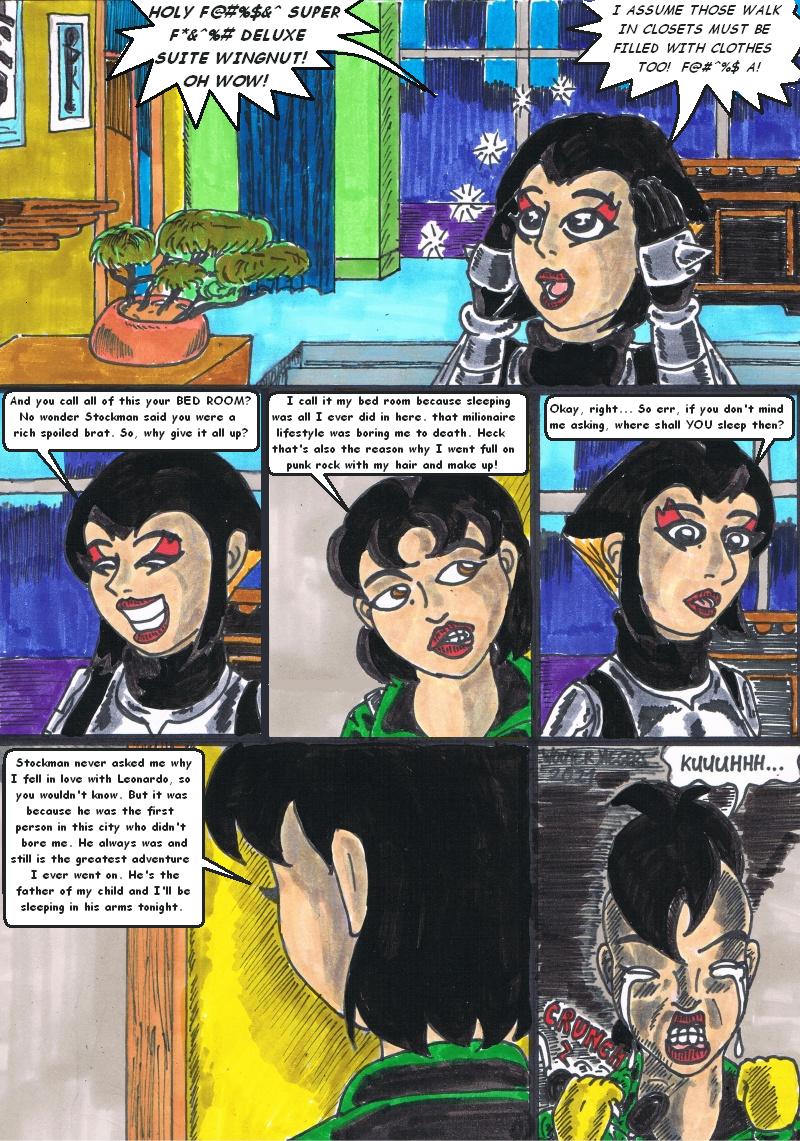 Well, given the fact that Shredder was the head of a criminal empire, it's not that surprising that he would have money on tap and used it very much to have Karai catered to her every need.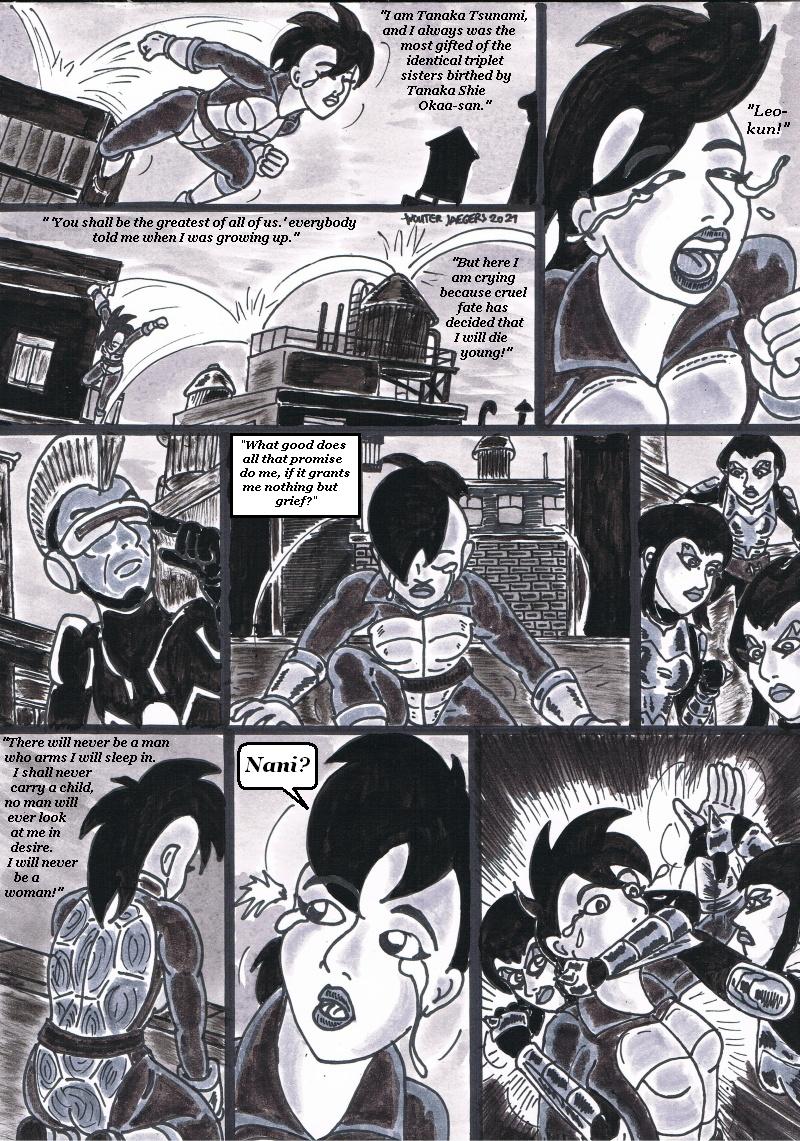 In her moment of weakness, Tsunami had been captured by The Kraang, but she isn't going to make things easy for them.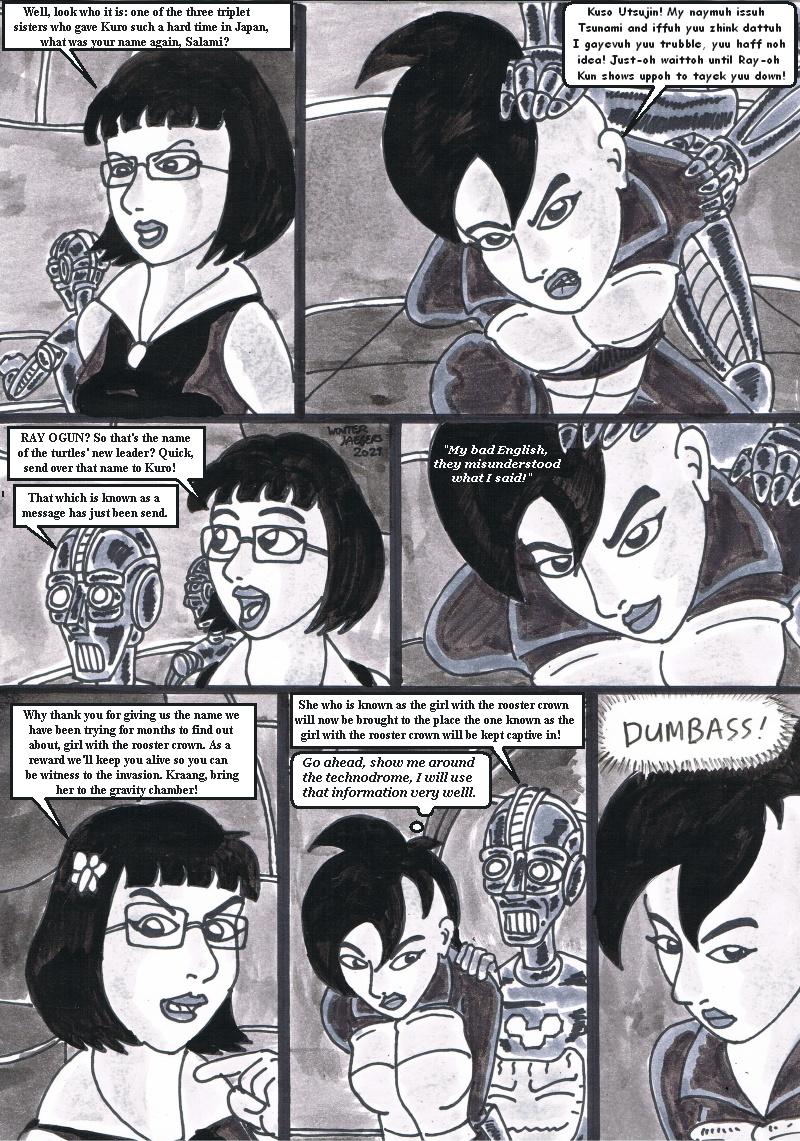 - There's a couple of jokes with Tsunami's bad English. In Japanese the E and A are interchangeable, as are the R and the L. So the name "Leonardo" would be pronounced "Ray-oh-naah-doh" and Tsunami saying "Leo-Kun" came out very differently than she intended.
- "Kuso Utsujin" is Japanese for "Damn aliens"
- In my own native language of Dutch, the word for "Mohawk" is "Hanekam" which means "Rooster crown."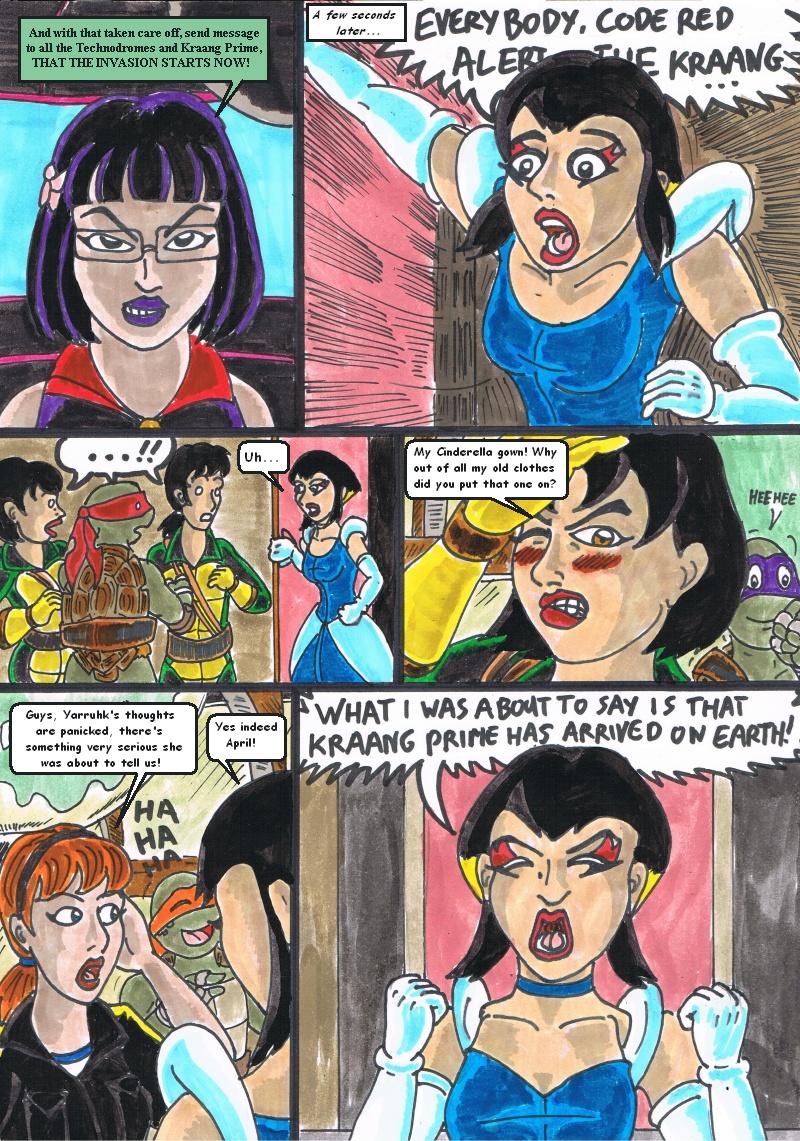 Karai finds out that she might have gotten rid of a couple of very embarrassing outfits before handing over her old suite and everything in it to Yarruhk... Gah, this scene was so much fun to do.