Joined

Oct 5, 2012
Posts

879
Location
I wanted to start a club for a unique Marshall combo amp that was prevalent in the 80's and early 90's. I actually learned about it accidentally from some posts in the Pathfinder Club, along with some extensive reading over on the MLP forum. Known as either the "Marshall Lead 12" or "Marshall 5005" combo, this little guy is an unlikely source of some genuine Marshall tones. Observe the following highlights:
Solid-State (not tube, not "Valvestate") 12-watt combo amplifier

Manufactured in the UK, mostly in the 1980's

10" Celestion G10-20 Ceramic Magnet 8-ohm speaker (also made in UK)

Single channel, but options for hi or low sensitivity inputs, which can also be "jumped"

Controls include Volume, Gain, Bass, Mid, and Treble

Versions 2 and 3 feature a Headphone/Line Out jack

Interestingly, there are three different versions of this amp. The kind that I have is pictured below and has only the two input jacks on the left, with no headphone or line out jacks on the right side: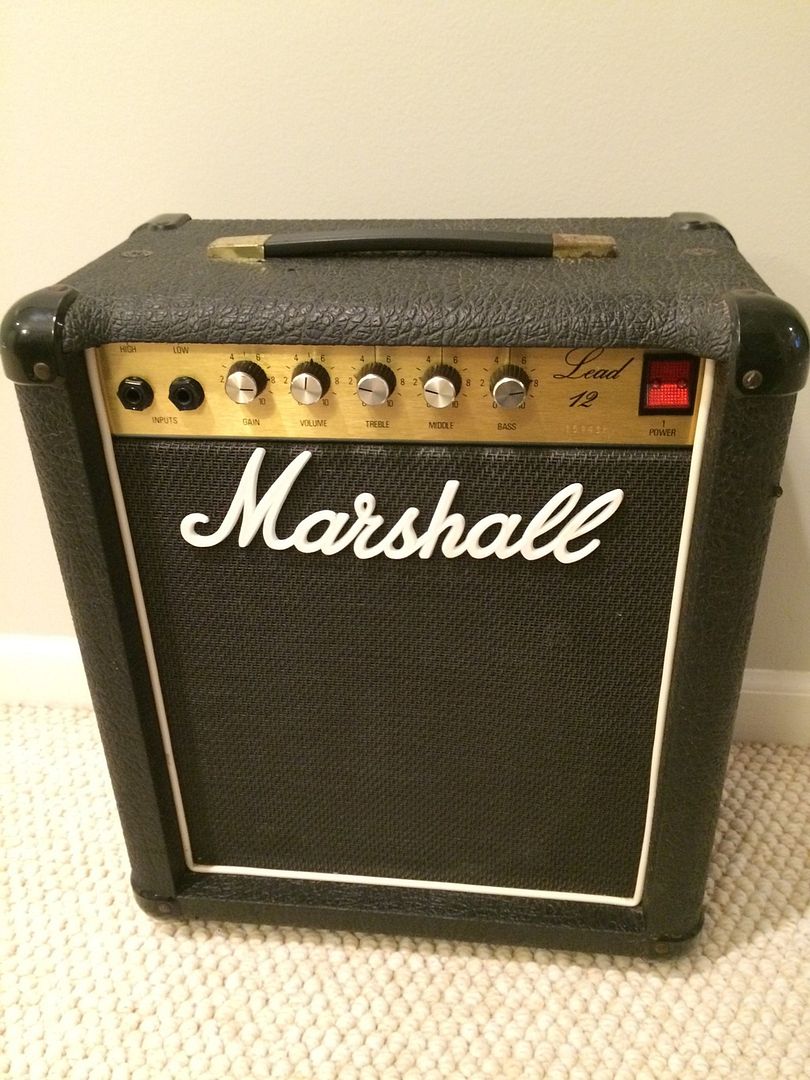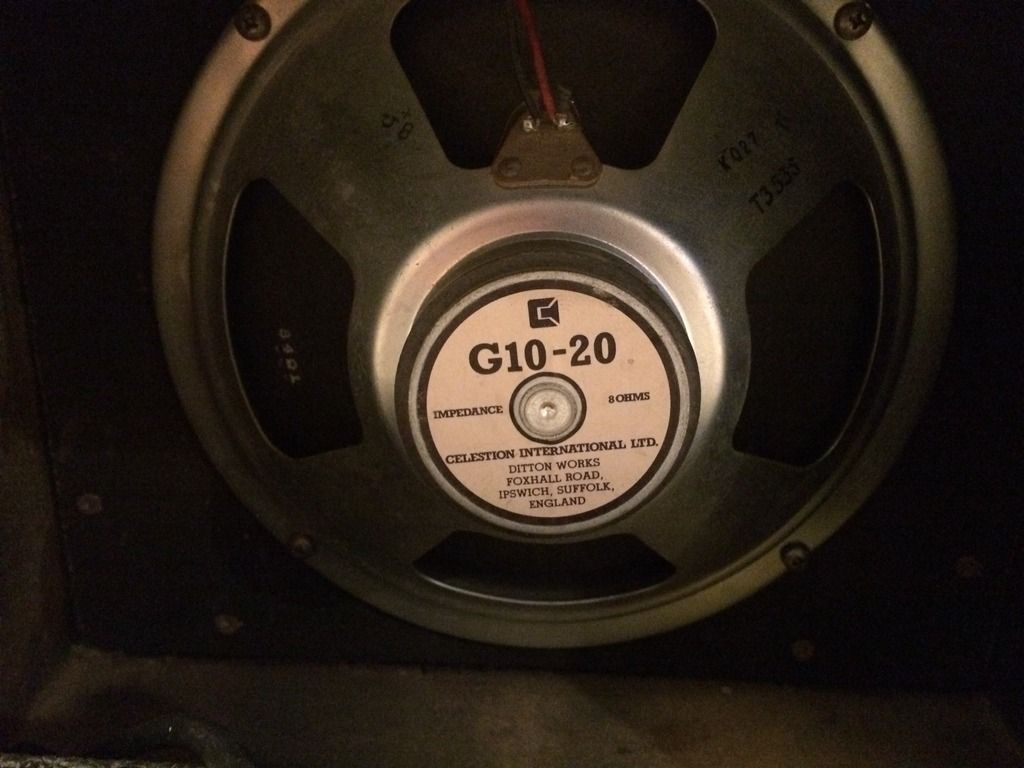 As a prior owner of a Valvestate 30W that I thought was basically terrible, I was prepared to be disappointed...until I plugged it in. The version I have apparently has something like a fuzz circuit built into the preamp, which makes it unique from the other two. However they do it, the amp is pretty amazing. The Celestion easily handles the output of this amp, so the best way to use it is to crank it louder, and back off the treble.
These amps were UK-made and share a kinship with the JCM series - in fact, this little solid state practice amp does a better job than many tube amps of capturing JCM tones at home/studio volume levels. It also cleans up
amazingly
well - I read a lot of people complain that the clean tones were quiet and thin. This is true if you just try to turn the gain down and run it clean. But if you find a nice crunch or overdriven tone, you can nice warm, mostly clean tone by rolling off your guitar's volume knob.
The Lead 12's are hardly "rare" on the used market - I got mine for $100 at Guitar Center, which is a decent price. They run for about $125 pretty routinely on eBay/Reverb. Mine seems to be in remarkably good shape given these amps are probably about 25-35 years old. Oh, and Billy Gibbons apparently used one to record several songs and is quite proud to have done so. It's really an amazing, fun little amp that was built to be durable and affordable, instead of just cheap. I thought it was deserving of its own owners club, and would love to hear if anyone else has memories of the Lead 12 either as a "first amp" or something you still play years later.
Last edited: