Joined

Feb 11, 2009
Posts

12
Location
TDPRI, I come to you for advice again. TDPRI member Fuzzferatu and I need a bass for recording rock stuff (yes, we've started a husband/wife band). We've both always admired the shape of the Danelectro Longhorn body, but disagree about the Lipstick pick ups. They're reissuing the 1967 Longhorn body this spring. I think the signature pickups would make the bass too specialized and not versatile. Enter our friends at the guitar store, who have a Hondo II Longhorn from the one year (1980) in which they were made. I think it's badass. It's not much more (especially with our trade credit at the store) than the new Danelectro Longhorn. Fuzzferatu isn't sure, but I have already had them put it on layaway for us to pick up later in the week. Instead of the Lipstick pickups, the Hondo Longhorn has a single DiMarzio pickup. I think this is totally rock.
So, basically, take my side! Tell me why the Hondo II Longhorn is much more rocking, collectible and versatile than a new Danelectro Longhorn (or even a vintage one) would be. It's also so much more PRETTY! Our friends have a cream burst one!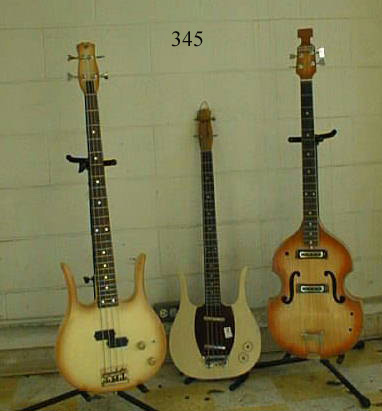 Thanks for any insight you guys have about the difference between the two for recording noisy rock, even if you're not on my side of the matter.