Joined

Dec 20, 2010
Posts

1,532
Location
I've got a treadmill motor with a flywheel that drives a serpentine belt, multi groove type belt. The wheel is about 2 inches in diameter. Looks like the one below.
On the treadmill, the other end is the belt roller. That wheel is maybe 5 inches. Looks like this: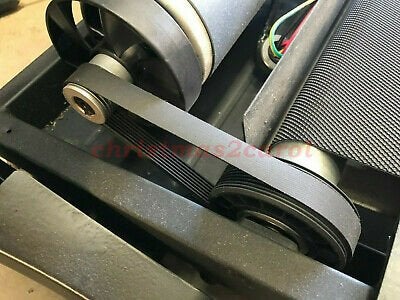 I'm looking for a wheel that's larger than that. Power steering belt pulleys are 6ish inches but even that's a bit small.
Recumbent bike drive wheels are bigger, and would probably work but they are kind of hard to find and sort of expensive.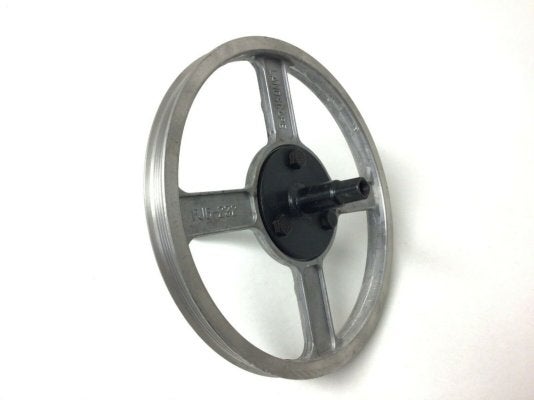 Does anyone know of any other types of wheels that size, maybe 8 inches or larger, that have the multi groove serpentine belt surface?