Joined

Jun 14, 2021
Posts

83
Age

53
Location
Hi guys.
I'm sure this has been asked but I can't find it... is gluing in a bolt on neck a crazy idea?
For those who've been following my hollotelebass build, you'll know I've got a hulk of a walnut body that's 60mm thick and it's not gonna get any thinner.
I've cut the neck pocket which is a nice snug fit, but before i drill out the holes for the screws, I can't help but wonder if I'd be better off gluing it in instead.
On the downside, a bolt-on neck doesn't have the same bonding area of a proper glue-in neck, so it just might not work
On the upside, I'd be able to sculpt this into a thing of aesthetic and ergonomic beauty...
Bolting it on leaves me with something like this to look at, which doesn't inspire me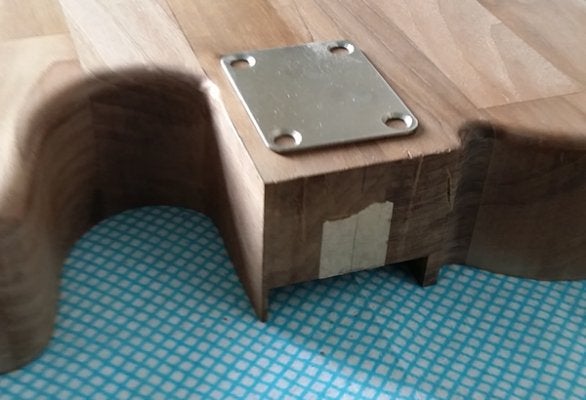 Last edited: