Doctor of Teleocity
Vendor Member
Joined

May 1, 2003
Posts

12,865
Age

75
Location
I keep getting asked how to level frets, or does a compound radius come into play etc... so let's do it..... I know It's been done before, but there are many welcomed newcomers to Paul's party, and since this is the single best "mod" you can do to improve your tele, or any guitar for that matter. it bears repeating.
The first thing you need is a leveling tool. There are a multitude of things you can use, but one common feature they MUST have is a precision flat surface to use against the frets.
A couple of months ago I was discussing the use of a piece of scrap Corian, generally available free from many solid surface fabricators. They throw away dumpster loads of scrap every week... so ask....
You can buy a tool specifically designed, for fret leveling. but the are nothing more than an aluminum square tube with one edge milled flat and at 50 bux, that's a bit pricey.
A couple of months ago, a friend that is in the solid surface counter top fabrication business asked what I though of a piece of Granite, or manufactured "stone", I told him to send me a hunk and I'd give it a shot.... this stuff is the bomb....
The weight is correct so that you apply NO down force, ya just scrub away...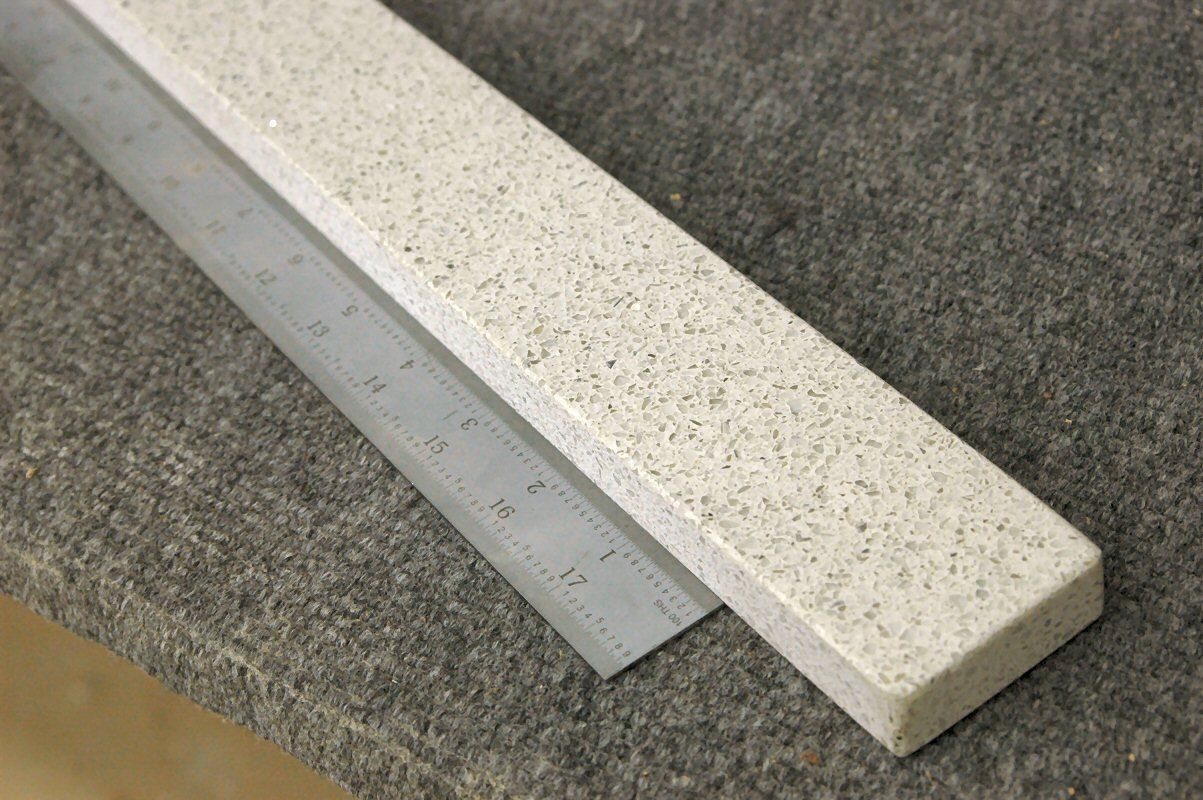 here is a shot of a piece about 2 inches wide X 16 inches long...
To this I, using 3M 77 spray adhesive, attach a piece of 180 grit sand paper… this is from a roll or industrial stuff, you can buy it off the "bay" for about 10 bux… one roll will do every guitar within a 1 mile radius of your house…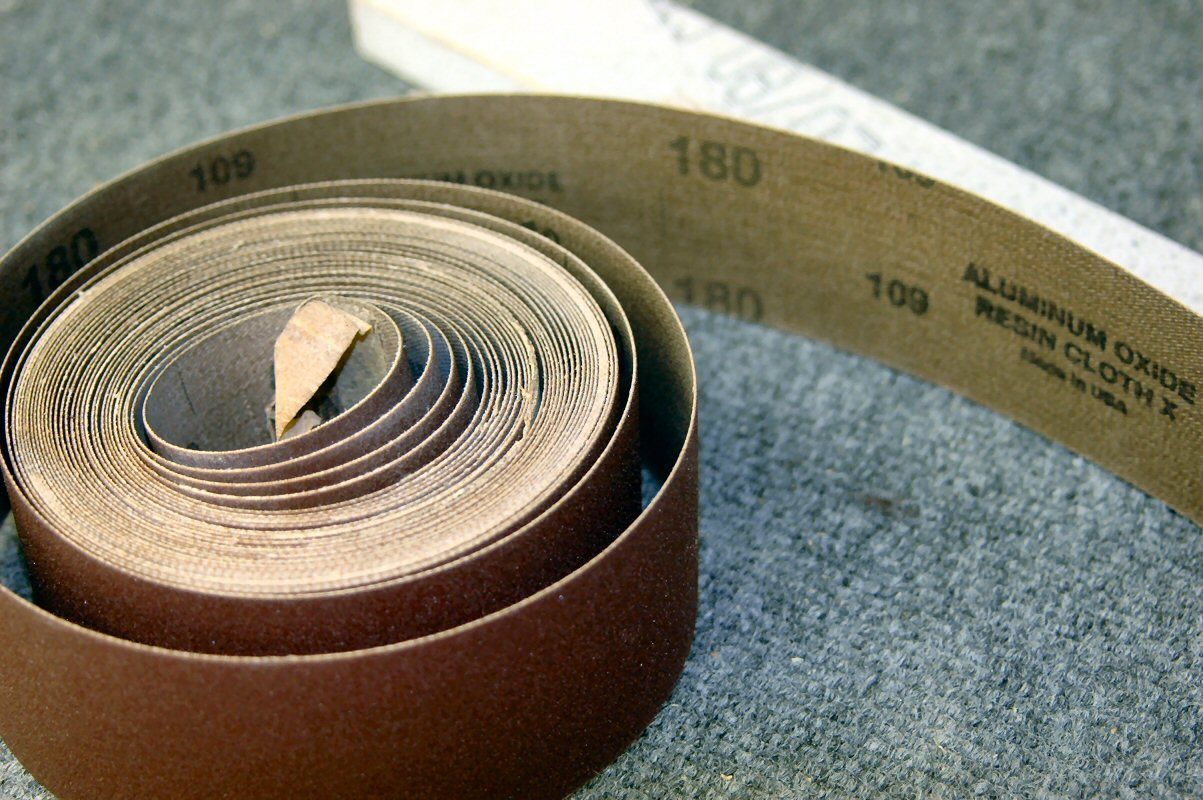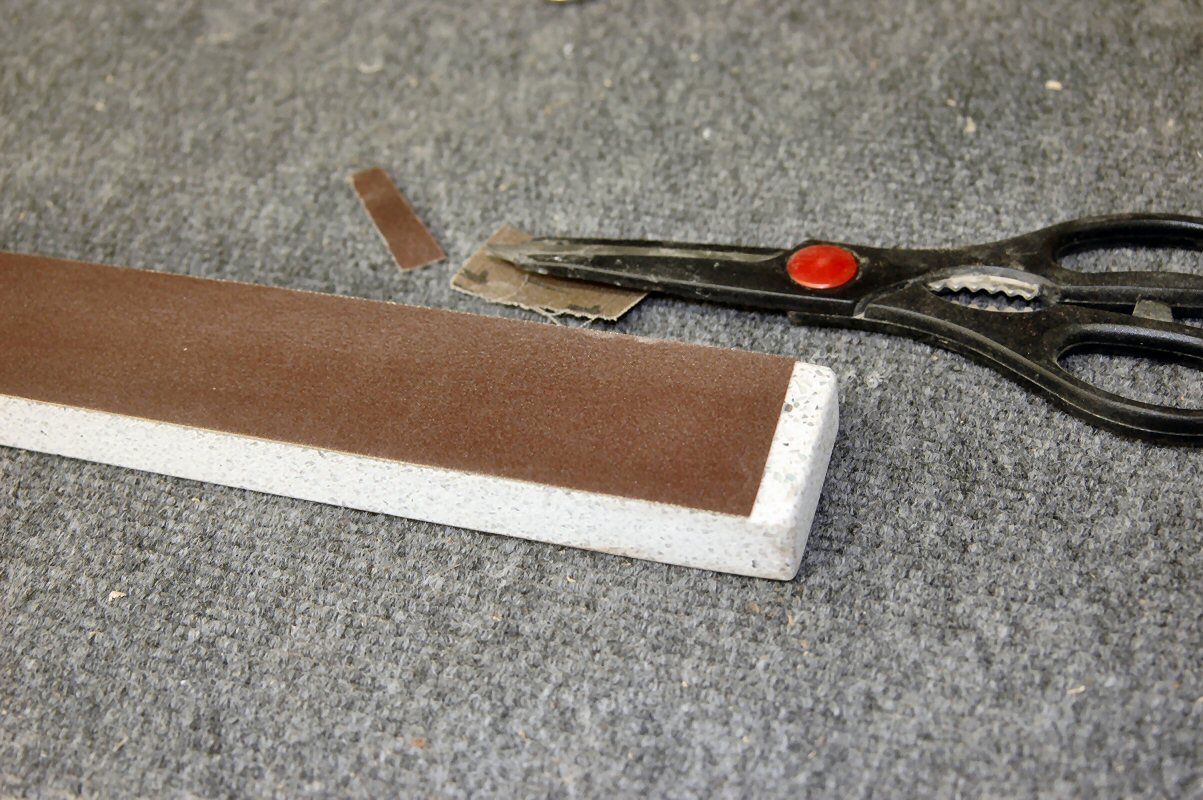 and that makes one fine fret leveling tool… Oh it is now available on ebay for about well here it is….
http://cgi.ebay.com/QUARTZ-FRET-LEV...emQQptZGuitar_Accessories?hash=item4a9ef5f00b
The reality is, if you are going to do it, you may as well do it right…. To do so you will have to buy a few tools… the bar above is 25 bux, and no I'm not associated with it in any way other than I told the guy sure , you can mention that I like it…
The other tool you are gonna have to buy, because it cannot be made in a home shop is a fret crowning file….
Ron Kirn
Last edited: