Doctor of Teleocity
Ad Free Member
Joined

Dec 2, 2003
Posts

17,941
Age

47
Location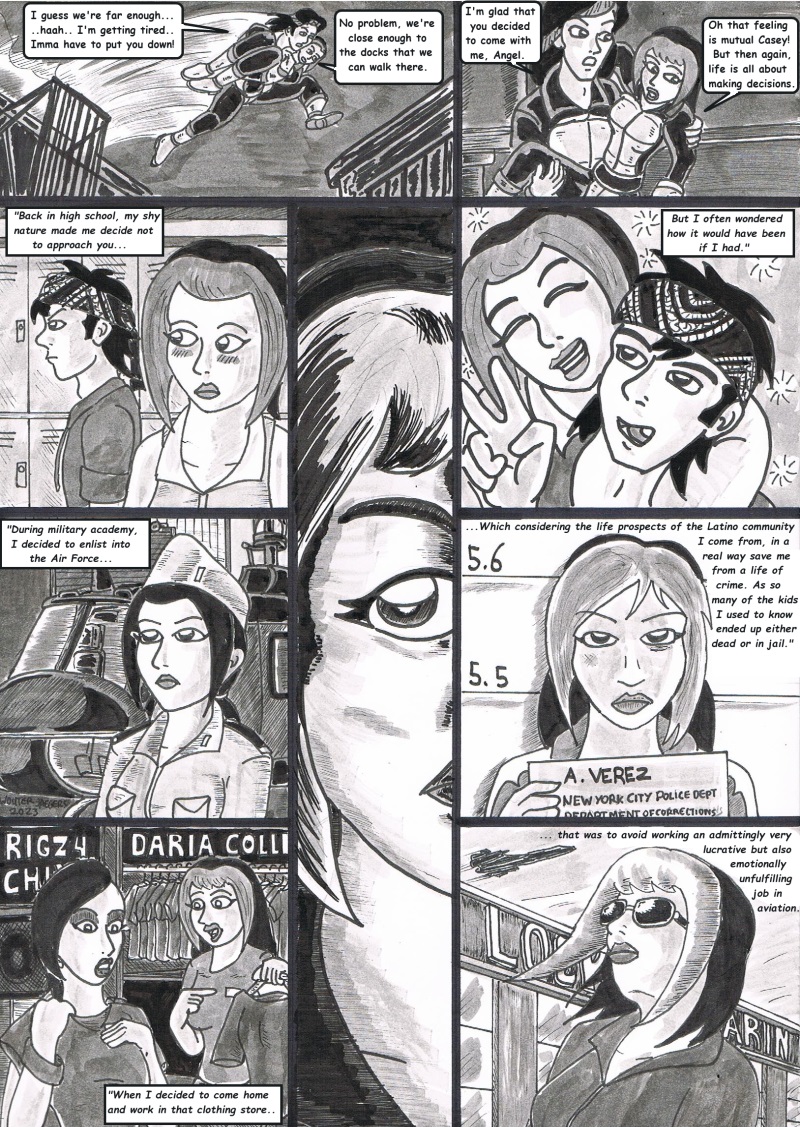 This is the latest update of my ongoing TMNT fan comic and I decided to let the aviation enthusiast, which is me, dictate what I drew in it.
The panel with the girl in Uniform shows a Helicopter, and I'm pretty sure that everybody familiar with rotary wing aircraft will instantly recognize that particular helicopter. And that's reason enough for me to tell the story of that said helicopter.
And it starts with THIS.
This is a Bell 47, or H-13 Sioux, to use its military designation. But for many it's the M.A.S.H. helicopter, since it was featured in the Hit TV series of that name.
A tough, dependable aircraft, the H-13 did have its drawbacks, the most obvious one being the fact that it offers NO protection against ground fire. Let alone that there's no internal storage space. And when used as a flying ambulance, the wounded would be loaded into two car roof racks stacked onto the skies of the thing.
Yeah, you could also call them coffins, anyway, the unfortunate sap would not have a great time being in those.
So there was room for improvement, and Bell went at it with the model 48 or H-12, which was larger and had fully encased fuselage.
Three prototypes were built, but serious rotor problems and complexity of mechanical systems precluded production. Making it that in the end only 13 were made.
Meanwhile, in Italy, Bell and Italian manufactory Agusta decided that it would be in both of the company's benefits to start working together. Even today, both companies are pretty much joined at the hip. The Italians looked at the 48 and decided to have a go at it. Creating the AB-102 and with it, the direct forefather of the Helicopter in my comic.
Yeah, I guess even with this tiny picture, you can already see the family resemblance.
Because even with only two examples built, the AB-102 would have been a footnote, if it weren't for the fact that the engineers at Bell LIKED what they saw, put in a Turboshaft engine and creating the...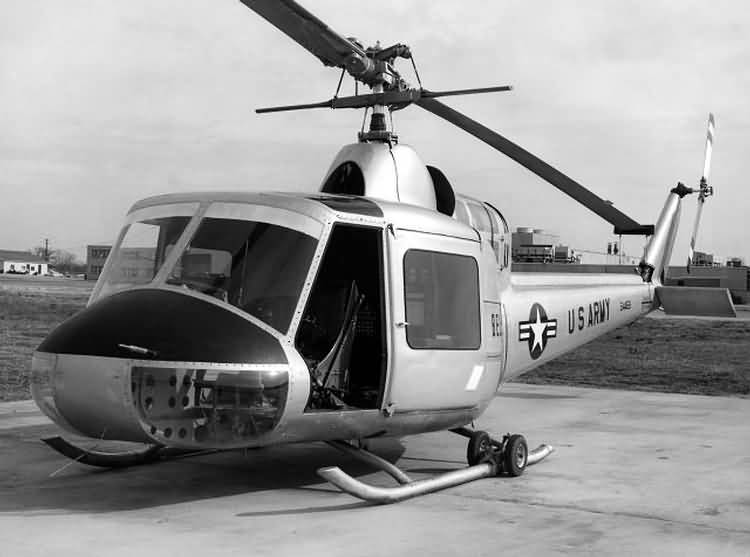 The UH-1 Iroquois, or as everybody else knows it, the "Huey"
Ask anybody to picture a helicopter, and they will say a Huey, just as everybody knows that Fender is a guitar company.
Over the years the Huey has proven itself over and over as being a dependable and sturdy workhorse and has been used in every kind of role you can think of: Flying Ambulance, airlifter, gunship, bush plane (Vietnam veterans have said that they would prune the trees with the blades of their Hueys), search and rescue, counterinsurgency, Utility, you name it, it did it.
So many years on and the Huey isn't going anywhere, which is why I included it in my comic.
But, look closely, there's a second plane in that page, can you guys see which one?