Joined

Jan 19, 2004
Posts

1,534
Location
I'm originally from South Carolina and heard Hootie & the Blowfish back when they were just a hardworking bar band. I never really understood the vicious blowback not long after their hit album, Cracked Rear View. I recently saw this thoughtful article in Esquire that takes a deep dive into the subject. It's kinda long so I'll just post two paragraphs to give you the gist. The link to the entire article is at the bottom. This should be like red meat for a lot of you…
"The Blowfish Backlash was the debut of a very new-millennium kind of viciousness, and it came out of nowhere. The band's 1994 major-label debut, Cracked Rear View, was a staple of every college party, sports bar, and pleasant mainstream rock station of mid-1990s. By the end of 1999, the album had sold 16 million copies, and it still sits in the list of top 20 best-selling albums of all time, where it will probably stay forever because nobody's ever going to buy albums again.
We treated Hootie and the Blowfish with the performative viciousness that pervades our current cultural moment. We turned on one of our own, just for fun, as children do. We belittled them like we have not done another major mainstream rock band before or since. We bullied Hootie and each Blowfish, and we liked how it felt, so we didn't stop. We laughed them out of the game for no good reason, while we let Dave Matthews Band continue kicking around the same hacky sack for their next few albums. We shamed them in a way we never did Counting Crows, and to this day Adam Duritz walks the earth with a hairdo that answers the question: what if a fireworks display could be brown?"
Entire article here: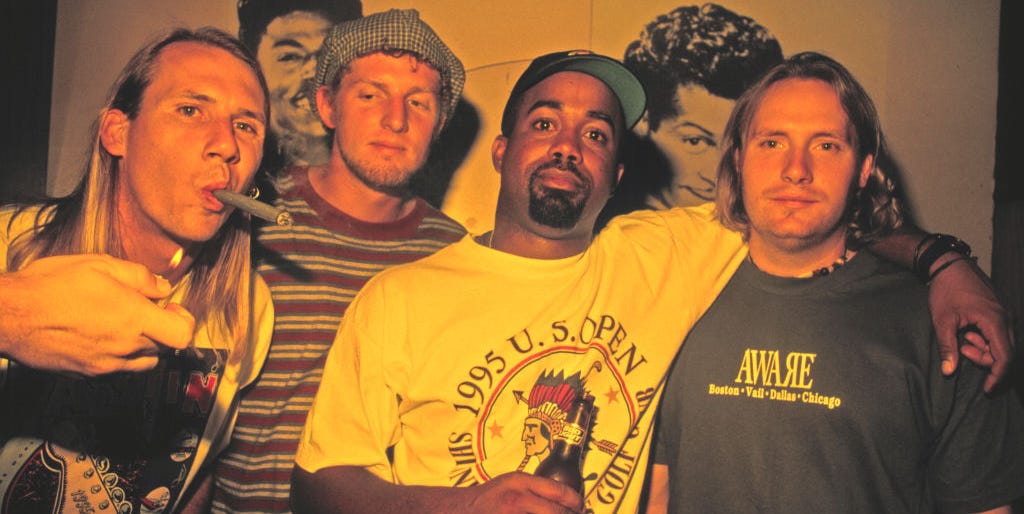 We need forgiveness for what we did in 1996.
www.esquire.com