Joined

Feb 10, 2021
Posts

238
Location
hadn't actually ever tried an effect unit that runs germanium transistors before.
i had to do something about this.
not really into fuzz pedals, so i thought a treble booster could be cool.
so i had a go at this one.
ordered a couple NOS transistors online, this store claiming that apparently XA112 is equivalent to the OC44 in the original design.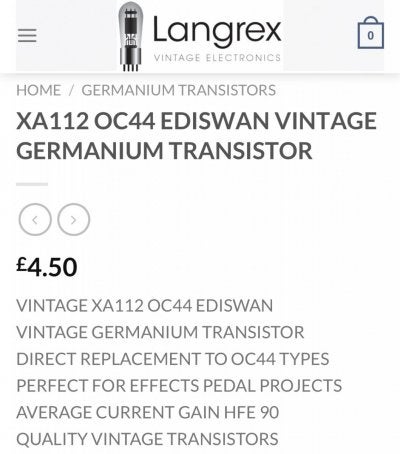 parts arrived.
x1 tested at 93 hfe, the other, 218hfe.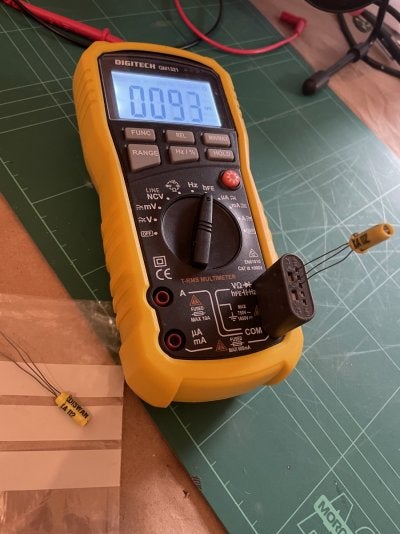 following this layout: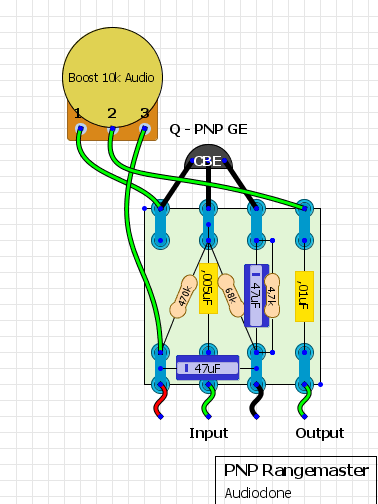 built it today, tested it, played it, and wow, i understand so many things now….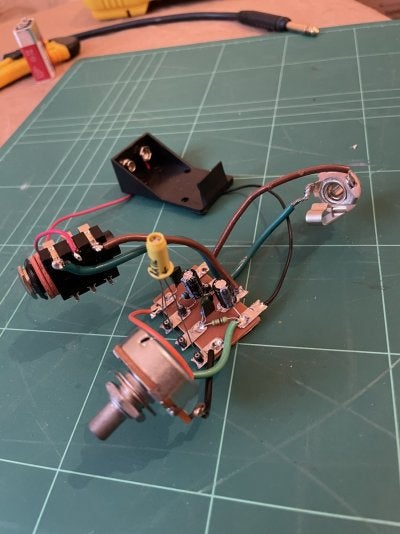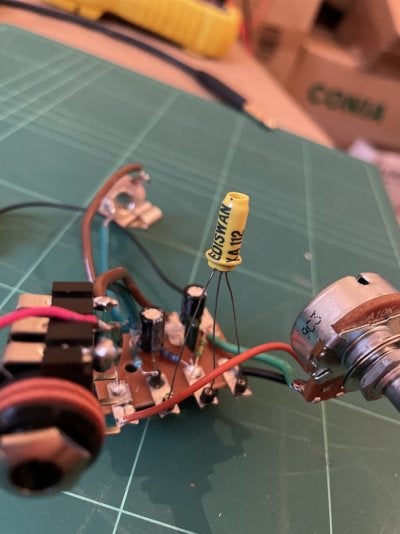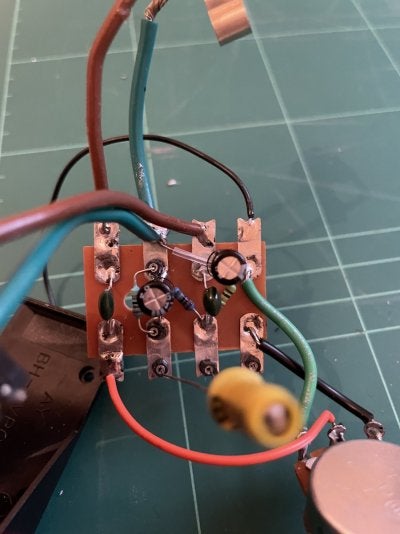 initially tried it through a 2203/jcm800 clone thing. nope.
then i plugged it into a 'BWM Chimp', (basically a 5w fender champ, w/ pre, tone, and master controls)
- speaker out into a fryette powerstation, then into a 4x12 mesa cab
result:
- holy mother of god.
- i get it now.
- this is the tone.
i never really enjoyed the tone of the 'wooly' champ-style amp that i've got. even with all the overdrive pedals i've tried through it, it never really sang.
but the rangemaster just hits it right.
- beautiful rich harmonic overdrive on a hot bridge pickup (humbucker).
- both neck and bridge clean up really well with the volume controls like never before - allows real precise control over the breakup.
- big 60s and 70s tones. love it.
just need to put it in an enclosure now
Last edited: