Hi all,
I recently got a hand-wired cot50 (foldey box) that I really like, except that it's just a bit too bright for my setup. Doing some research I came across this post on TGP by Sean Michael for someone in my same situation:
"If you have soldering skills.. take a .001-.01 small poly cap or ceramic cap from the output lug on the switch to the middle lug on the switch.."
I'm confident about my soldering skills but just wanted to ask a couple of things. 1st, from .001 to .1 how much darker are we talking about? I just want to take off a little bit of the edge. And also, which one is the output lug? is it the one labeled "to PCB input" in this image from the AMZ-FX blog?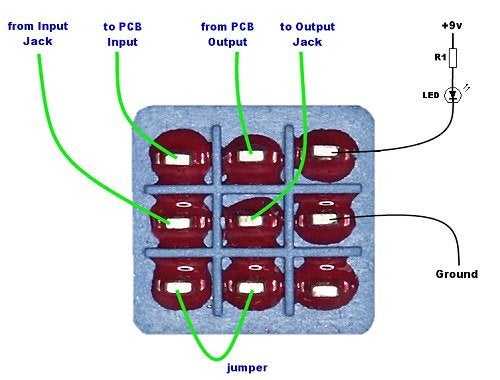 Any help would be much appreciated!