Joined

Mar 16, 2014
Posts

1,882
Location
I really like Fuzz Dog (Pedal Parts UK) builds, I did a Colorsound Overdriver clone awhile back and picked up a couple a few months back. The "Llamatron" (Red Llama clone) and "Bee Juice Overdrive" (Sweet Honey clone) were a couple circuits that I didn't have in my dirt collection. I could have Vero'd the Llama but I wanted to do the DOD first for my son so I opted for the PCB.
They came out pretty good I think, and sound great! The SHOD is Duplicolor Metalcast, the Llama was too originally but I had ton of problems with the paint not curing all the way so it's back to lacquer (Testor's) only from now on.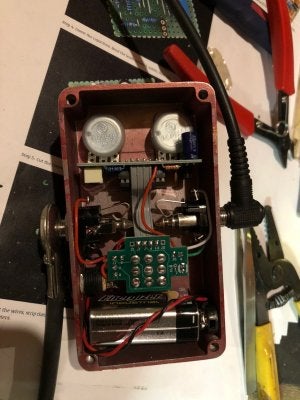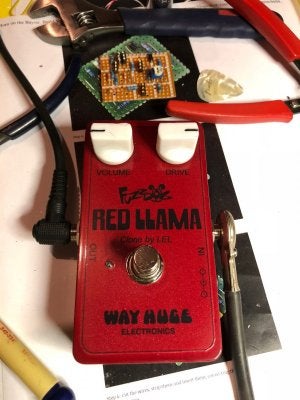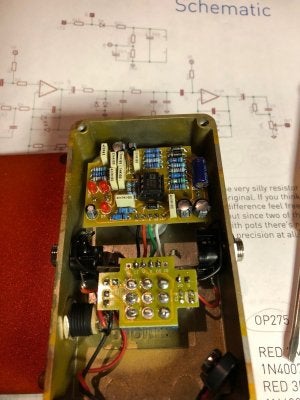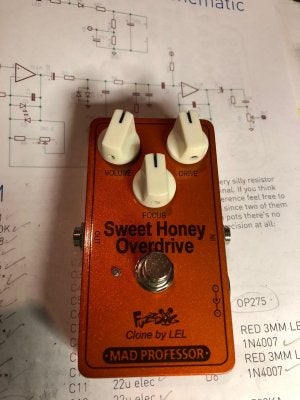 I just made the decals with PowerPoint and printed them on clear waterslide paper.