Joined

Oct 18, 2007
Posts

999
Location
Thanks also to Stoked and Colt - it means a lot to get some good feedback!
Meanwhile, I was sure I'd screwed the pooch last night wet-sanding. I also got a little aggressive, but I sure tried to be careful. I very lightly started with 600 on the back, then went to 1000 then 1500. And when it was all the way dry, found I'd taken some high spots right down: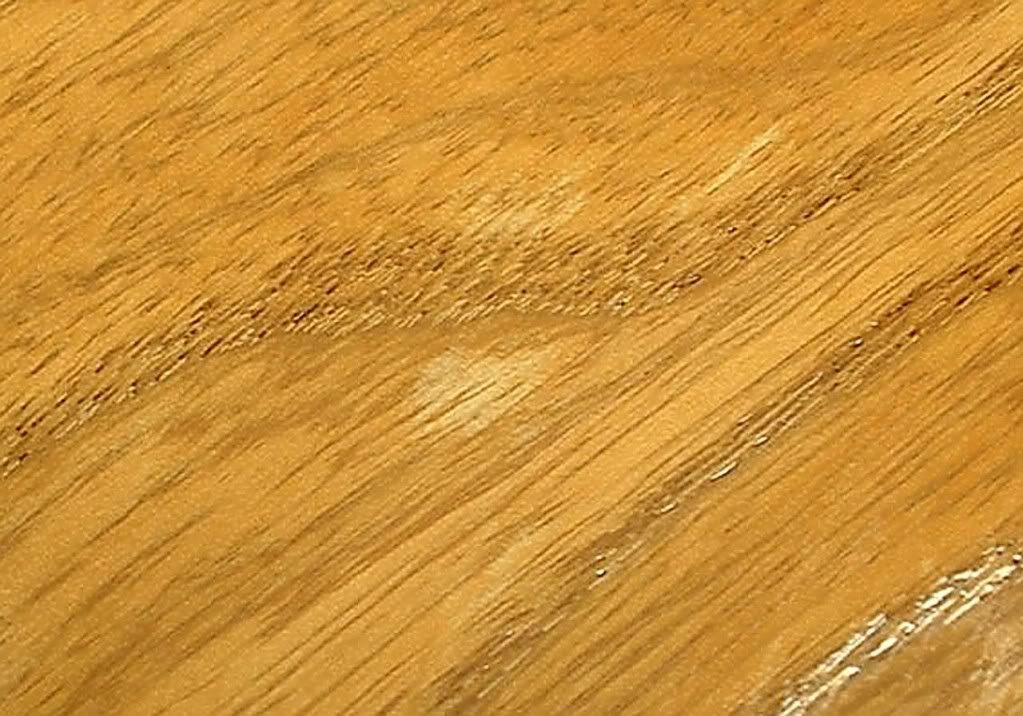 Crap! There are about six of these on the back - in the center upper area - the light spots in this shot: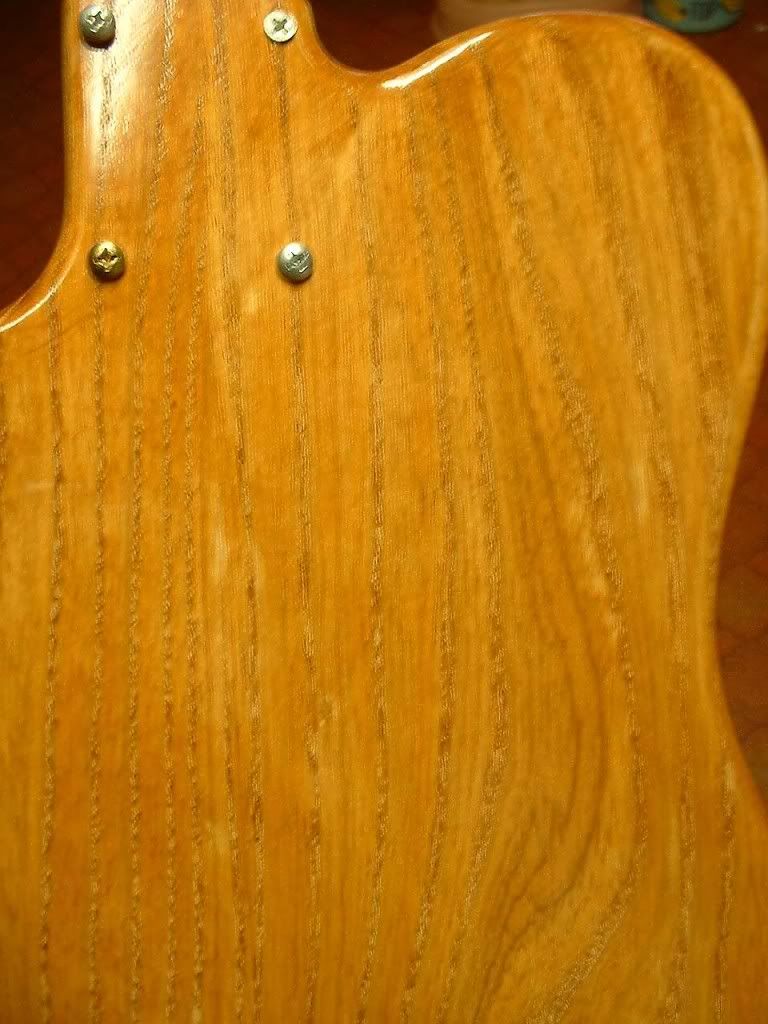 So when I flipped it over I just used 1500 on the front, and was very gentle. My plan was to take off the shine and get it level, between the big grains which like robt57 I kinda like, then polish. Well, I guess the poly doesn't do that like lacquer will. It was just dull .... I carefully polished an area with some Maguiars stuff - didn't dare try my buffing wheel I have for my hand drill! But it still looked a little cloudy.
So, I decided at 9:00 PM to put on another coat of poly. I lightly wiped the whole thing down with mineral spirits, and got a new fresh t-shirt applicator, and laid down another coat. The front still looked cloudy through the new coat - aargh! Went to bed thinking I was done, and out of the challenge. The best this poly will do is get reasonably hard in 24 hours.
But this morning, I found the front actually looks great. It could use one more coat, as could the back, but there's no time. And it's actually flatter and smoother then before the sanding adventure - here's the wet sand result last night before the re-coat and the front just a few minutes ago (12 1/2 hours dry time):
I guess all I can do now is let it dry, and bolt it together late tonight or tomorrow morning early.