I got a daphne blue Squier Classic Vibe Jazzmaster a while back and I don't like the look of the tortoiseshell pickguard.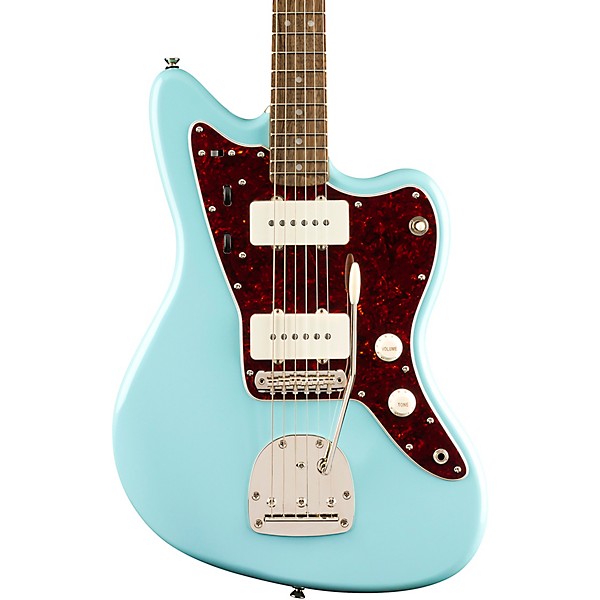 What I want is to change that out to white.
But the first white pickguard I ordered from Ebay didn't fit. It was listed as "3-Ply Jazzmaster Pickguard for Fender American USA White."
Does anybody know a good source or which other Jazzmaster pickguards will fit the Squier Classic Vibe. Also looking for cheap - it doesn't matter enough to blow $50 on a pickguard for a $299 guitar.