Joined

Nov 14, 2021
Posts

588
Age

48
Location
So I guess I'll try to tie it all together.
The planning started when I was looking for something to put in an old 12" Ampro speaker cabinet.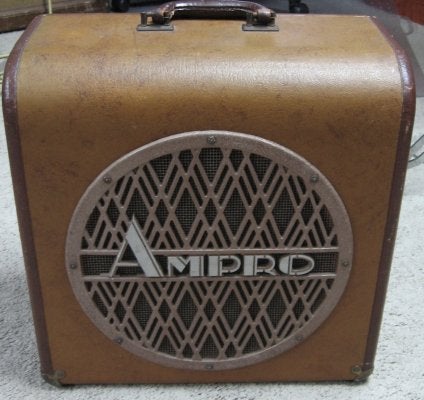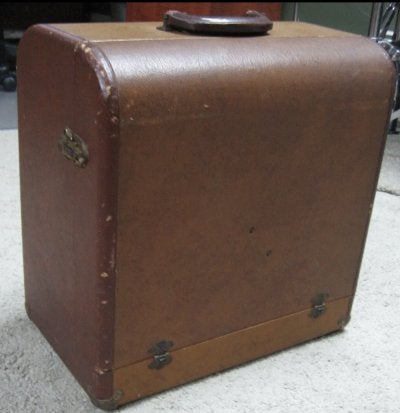 It doesn't have to much room in the cab and I wanted to have as much clean volume possible out, so I decide to go SE with a 6L6.
Only using tubes that I have at home and at least two of them.
Love the sound of the 6SJ7 but when pressed hard to squeeze out the maximum gain out of it it sometimes takes it own route in terms of mis sound. A bias switch so it can run between grid leak and cathode bias.
Also a bit afraid that with the added tone stack and the big power tube that a single preamp tube might not drive the 6L6 to it maximum potential.
So added a triode wired 6SK7 (remote cut of pentode with 20 mu when in triode connection) between the tone stack and the output tube. Not out for distorted heavy metal sound but that warm, clean jazzy sound.
Next problem was that the speaker I'm planning to use is an 15 ohm so the OT wouldn't be optimal with regards to primary impedance. Went for the 15w 125ESE and will use the 5K winding.
@2L man
helped a lot with the plate load to maximise cleans and volume. Aiming for around 420 plate voltage on the 6L6 and was also suggested to try Local Cathode Feedback. Will wait with that for now but populate the turret board so it will be easy to add.
Initially planed to use one of my old radio PT's but settled for a toroidal 345-0-345, 0.15A. An extra filter stage before the B+1.
So my questions are (before the last schematic is drawn) and the build will start is:
- any inputs on the above?
- the 4.7K cathode resistor for the 6SK7 seems a bit high but was read some were that it should be about 4-5 times higher than expected due to the tube's characteristics. Inputs on that?
- should I go with higher values on the filter caps?
- the cab will be a closed back but I bill cut out part of the back to be able to access the amp and place a small grill opening above that for ventilation.
Any inputs appreciated on the above end below and also if someone has any experiences they will be willing to contribute with regarding their own 5F2A builds with 6L6's.