Poster Extraordinaire
Vendor Member
Joined

Sep 10, 2008
Posts

6,771
Age

56
Location
I tune the top plate only after the F holes are bound because the binding add material weight to the top and changes the size a bit.
Normally, on the common F holes I will glue the WBW binding strips first but to do the Bone Voyage binding properly I will have to do them separately. The reason is that there's only a single breaking point (angle) in the binding outline and I decided to add a nice touch and avoid the usual pointy binding mitering. Instead the point is rounded.. so there's no way to bend the 0.105" binding in that tight turn..
I start by rounding the first creme binding over the correct diameter drill shaft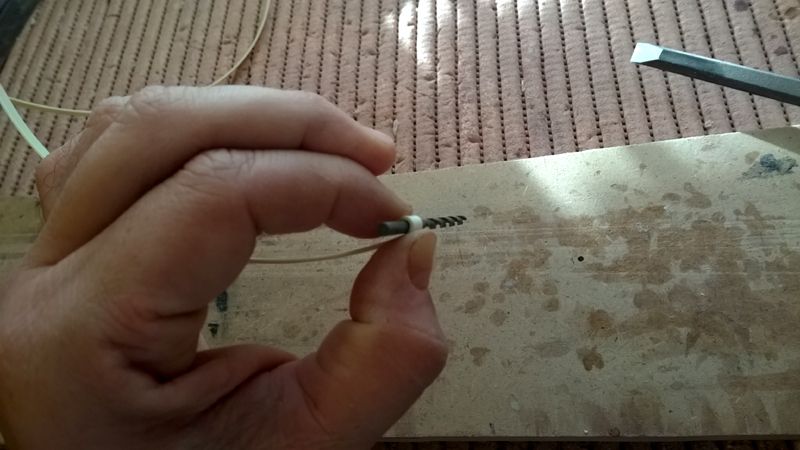 and check the fit
Mitering the hanged edge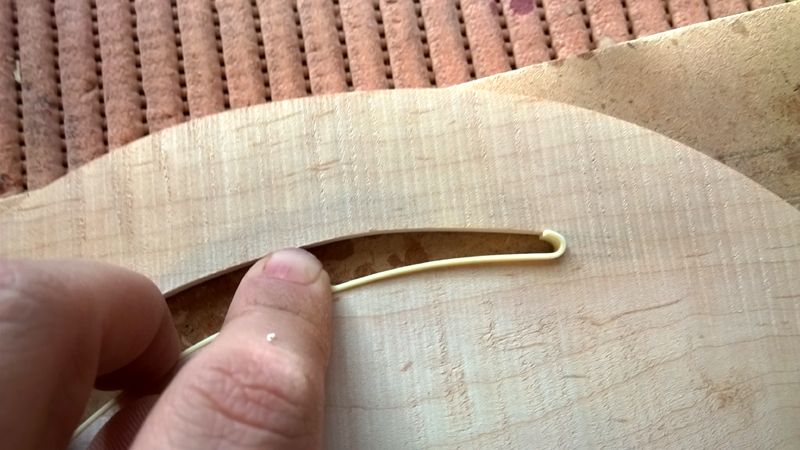 and completing the outline with a single strip making sure to cut the end accurately to avoid a gap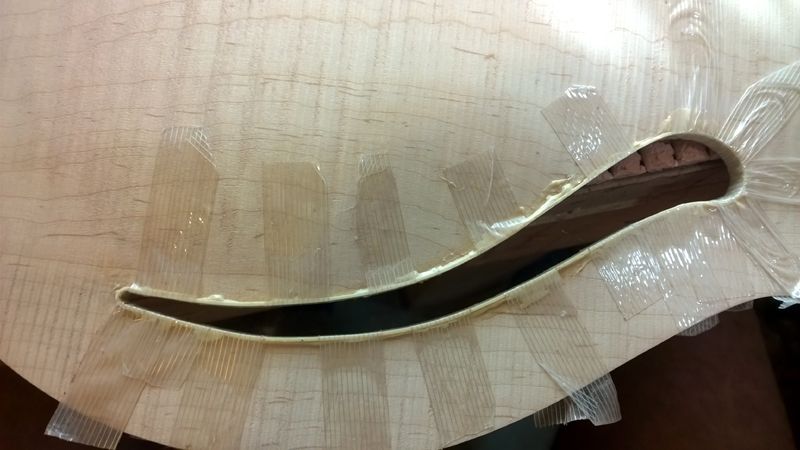 I use acetone for glue and filament tape to hold the binding in place as they dry. My favorite is this stuff... which is thin and has a strong glue.
The fiberglass veins are only running lengthwise so it's very easy to work with.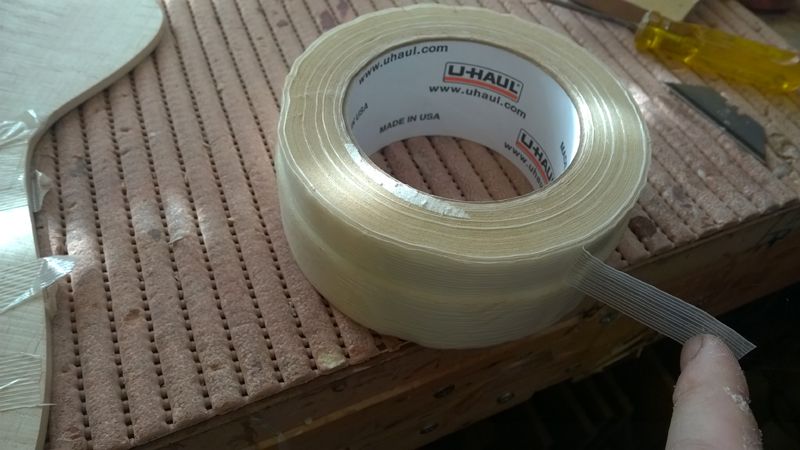 Like this
30 minutes later I remove the tape and repeat with the thin black strip making sure to locate the mitering point in a different location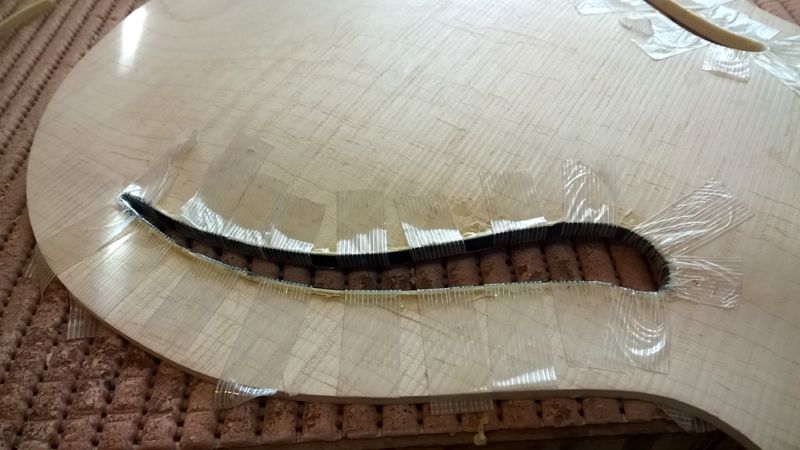 and complete with the 3rd creme strip
Thank g_d there are only 3 layers.. LOL
and this is all for the sake of that tiny round corner.. but I love those small things and I don't mind the extra work.