Poster Extraordinaire
Vendor Member
Joined

Sep 10, 2008
Posts

6,771
Age

56
Location
Following the Bone models I continue with my own guitar designs.
The new design is called Bolt and is based on the F standard of 25 1/5" scale bolt-on neck with flat angle and a tremolo.
The Bolt family will include at least two instruments, a Bolt-S (Strat type) and a Bolt-T (Tele style).
I will start with the Bolt-S in this thread.
Here's a couple of blueprints to show the general initial design ideas and aesthetics:

I will explain every aspect of the design as I get to it during this proto build but in a few words.. the idea is to build an S type guitar in featherweight, with old 50's style neck shape as default, better truss-rod system and a wide array of PU options that are all based on my new patented AirGap design. This combination of extremely resonant lumber with the AirGap PU's is the heart of the Bolt. In addition it will have a tremolo (which is not yet determined) and optional body wood types and optional BRRW fingerboard.
Like always.. we start with the body and print two templates for it at this stage, one for the outline and the second for the curved bevel cuts.
here's the outline template
cut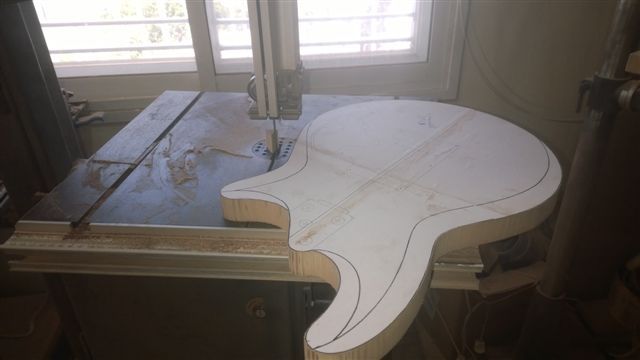 and smoothed
and the Bevel template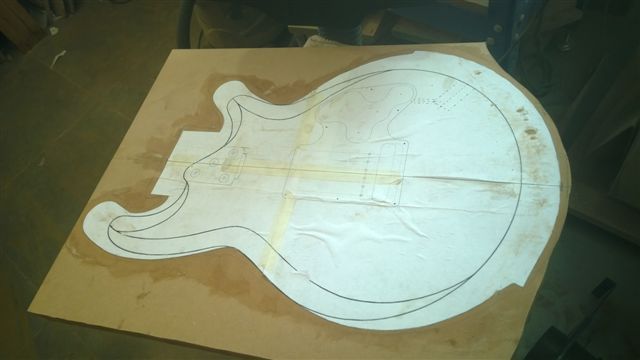 Here's both one on top of the other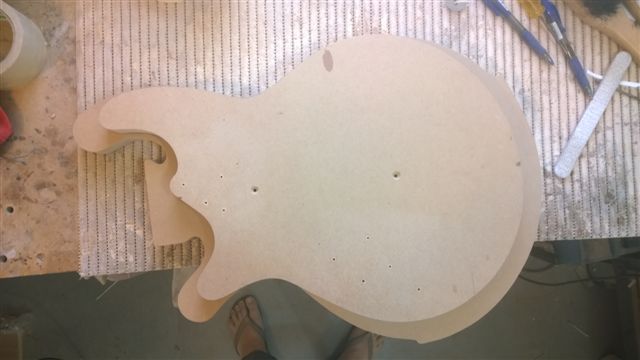 I start with the outline. For this proto build I'll be using a very lightweight one piece Swamp-Ash body.
Marked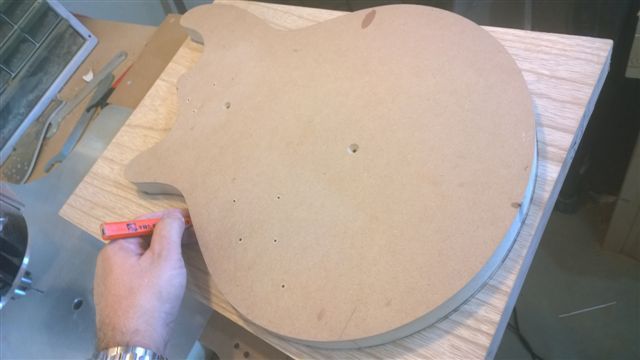 Cut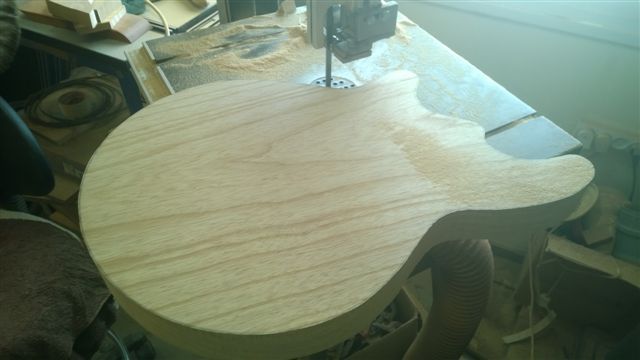 spiral trimmed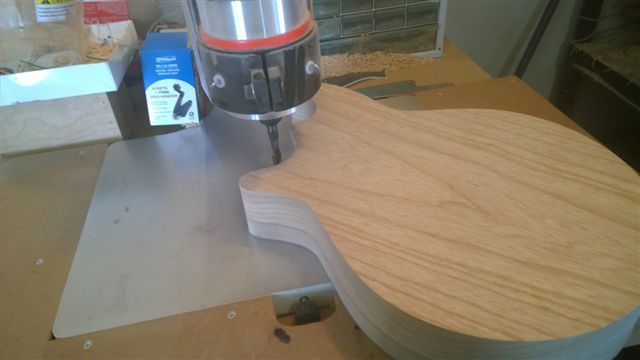 to get a very clean and smooth surface Like that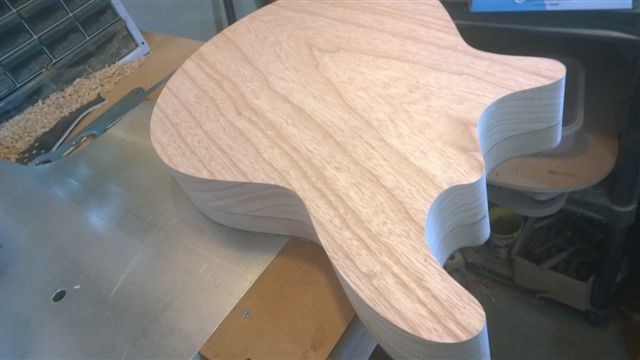 I also use this template to transfer leads for the pots, switch and neck mounting bolts drill locations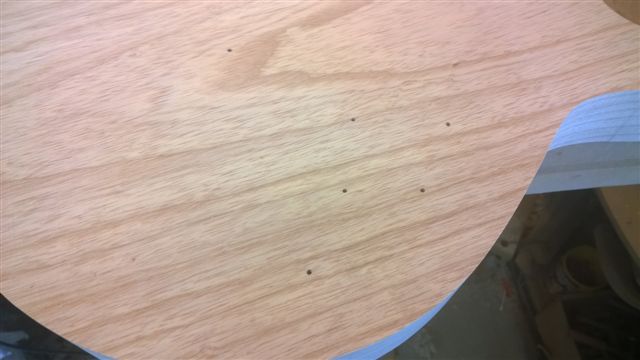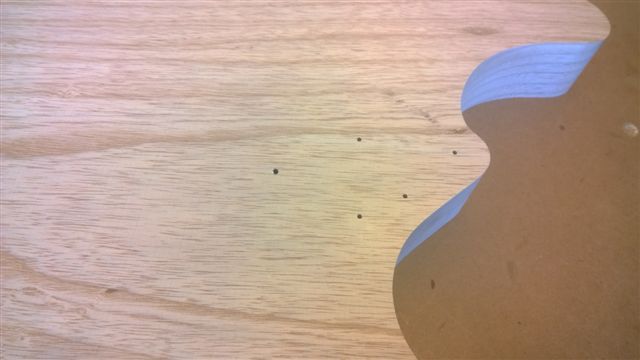 Next stage is cutting the bevels. I wanted a nice ergonomic body and didn't want to use the old Fender methods for the inconsistent arm rest and belly relief.. I still wanted an old school appearance and after some thoughts and experiments I went for the old Gibson SG beveling method with some modifications, but the build technique is the same.
Body attached to the Bevel template and ran on the pin router
with a big 65° cutter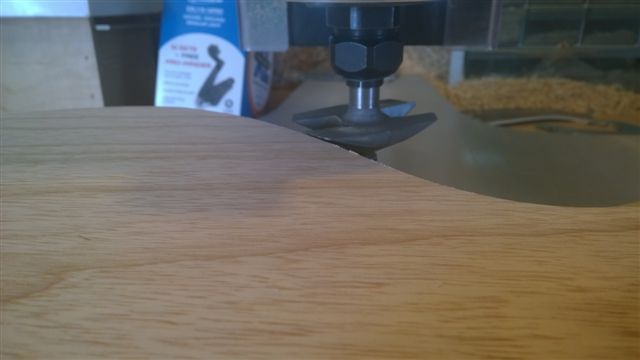 both sides of the top..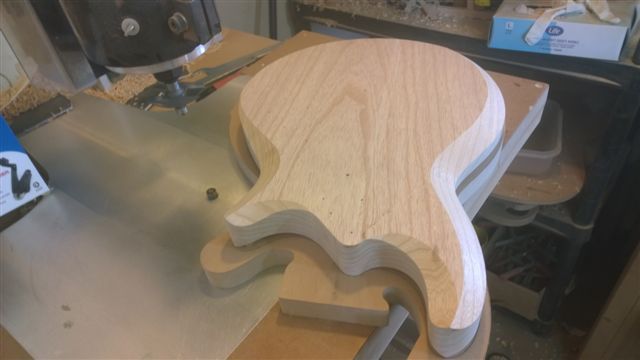 and I flip it to do the back (same way for the moment..)
At this stage the rough beveling creates a weird point on the tips of both horns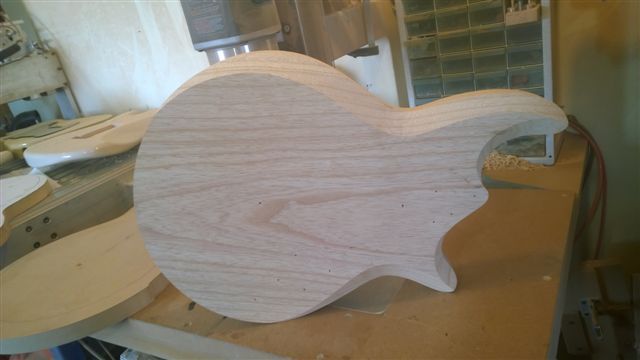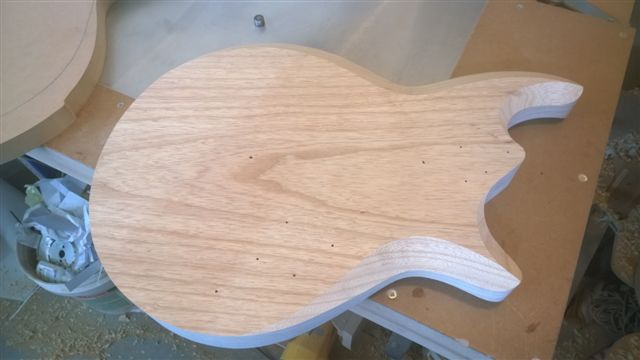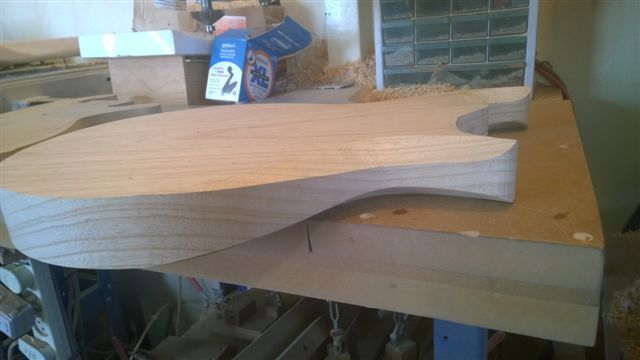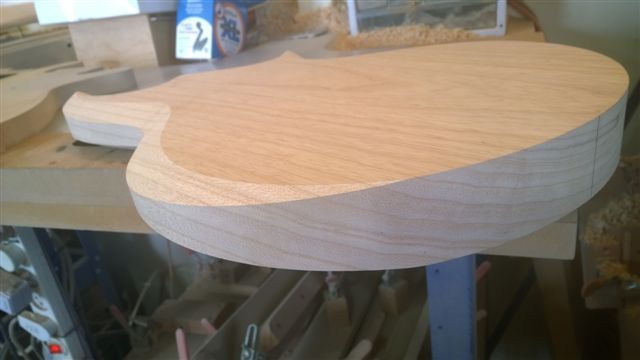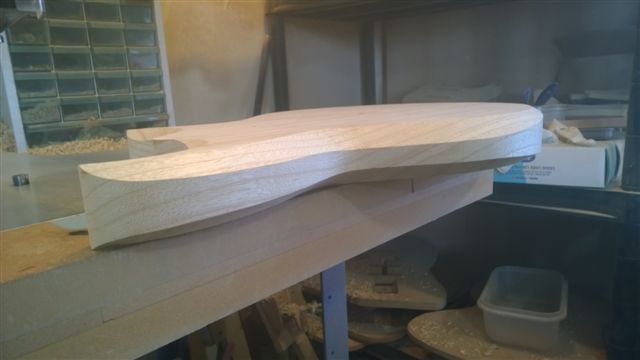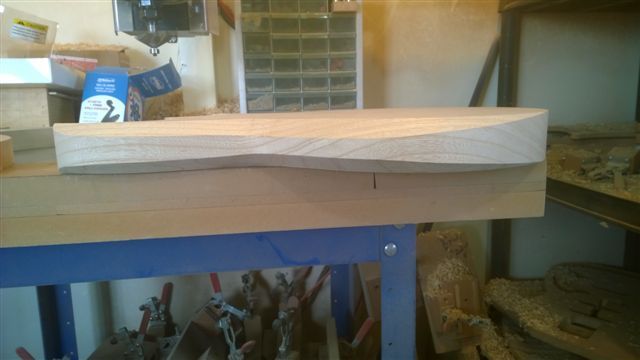 So... I now ran it on the pin router without a template to create a nice scroll on the top horn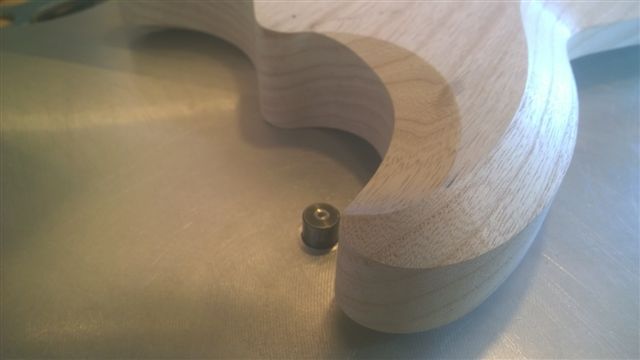 and a straight transition on the lower horn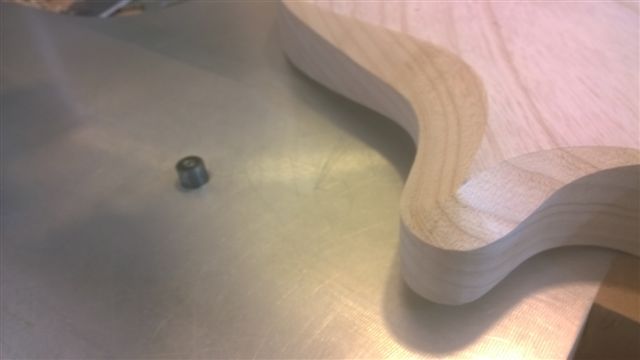 I repeat for the back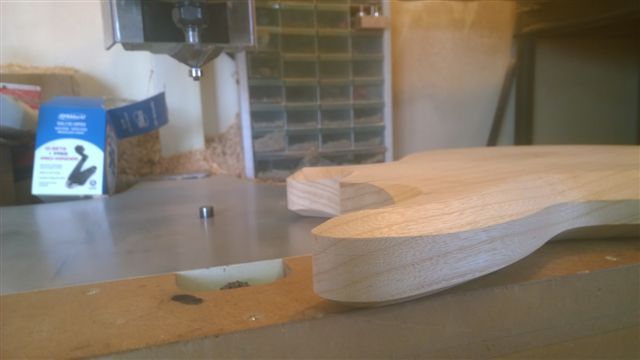 with the exception of running it between the horns and over the heel to get a rough cut for the neck joint cutaway area on the back which will be transitioned later in the build for an effortless high register access
A few more shots..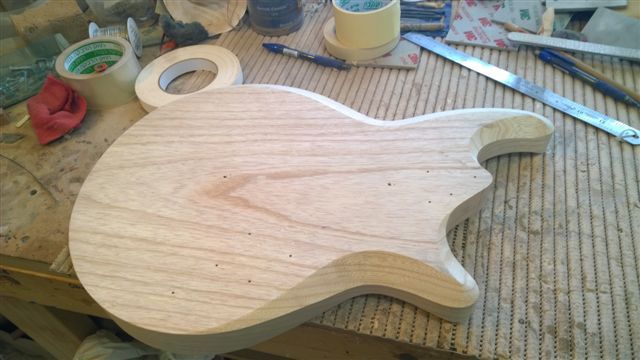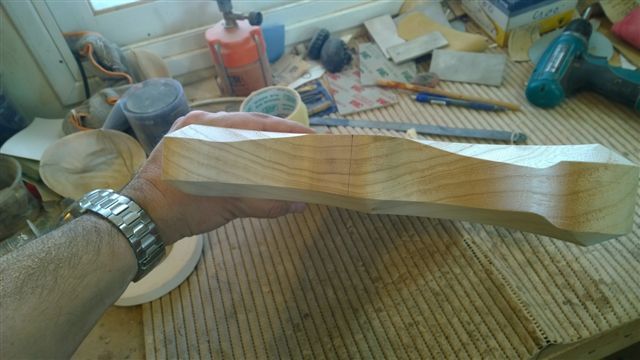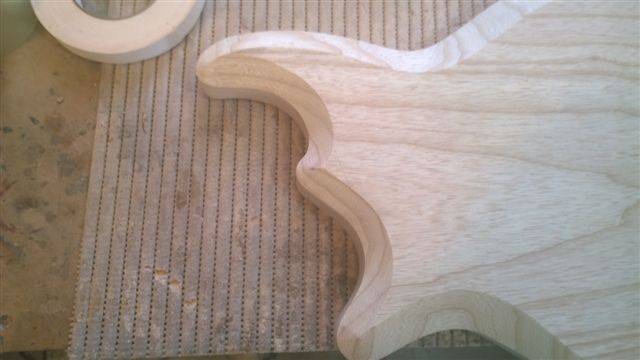 Happy Kosher Passover!