Joined

Feb 10, 2021
Posts

281
Location
didn't have much idea about this circuit. supposedly a TS variant, but looking at the schematic/layout, things get interesting, with distinctions like green LED soft clippers, a dual gang/pot 'body' control (in place of a tone control), and no output buffer.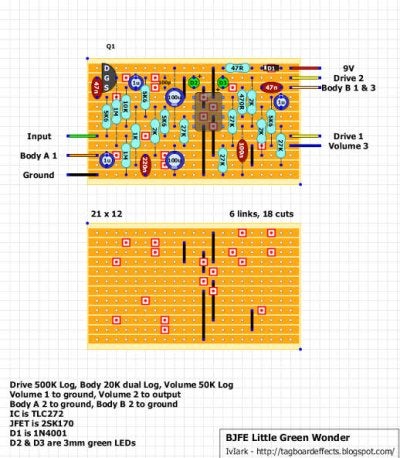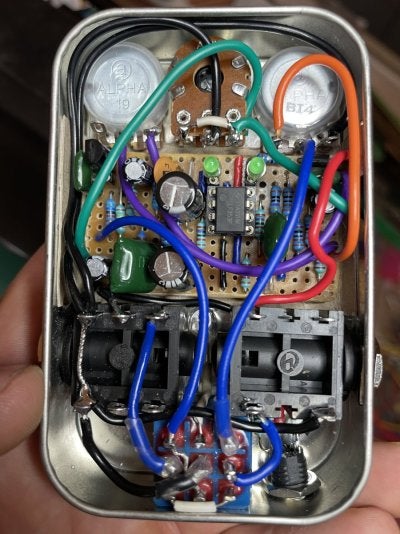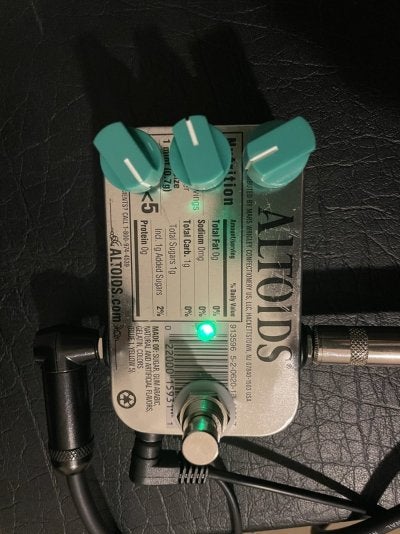 first impressions:
pretty clear and open sounding, huge output volume, drive control range goes from completely clean to overdrive, crunch, and then distortion if you really turn it up (not what i would use it for though). the body control is certainly unique and almost seems like it's wired 'backwards', but reading reviews online, it seems it's meant to be this way.
so far, seems like a great circuit.