Thinking about a rechargeable battery power supply for pedals, like if I wanted to take a Micro Cube
into the park or onto the street to play a little, but wanted my little looper (which CHEWS through a
9v battery) and maybe a dirt pedal with me. Maybe even my little practice pedal board..
Why don't we see more search results for things like this..? . . . (links below)
Power your pedalboard anywhere without an outlet nearby! This power bank is small enough to mount to your pedalboard and fully recharges within five hours.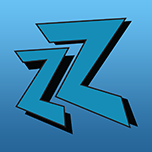 www.zzounds.com
BatteryBuddy, The rechargeable and portable 9Volt power supply for the quick setup and tear-down.Rechargeable and long lasting 5000 mAh lithium-ion batteryPowers 9 volt DC "Boss" type effects (can power several simultaneously with daisy chain connector* sold seperately)Simultaneously powers iPhon...

reverb.com