Doctor of Teleocity
Ad Free Member
Joined

Dec 2, 2003
Posts

17,530
Age

46
Location
Well, maybe it's because of me having slept lousy this night. I got woken up at eight, first by my mom's pill dispenser. (She lives next door, and that stupid thing wakes up the whole frigging neighbourhood.) And not soon afterwards by a guy from gas company coming in to check up if I have the right readings on my meters. (Why the heck don't they let me know in advance when they're coming around for that and that early in the friggin' morning!)
But I had been cooking all day about certain kinds of war movies that I used to watch, where everybody speaks English, even the opposing side. That was a trope which still irks me to this day.
And then I realized that I'm actually just as guilty about doing so. Because for the last two years I've been busy doing a Teenage Mutant Ninja Turtles fan comic, in which again, everybody speaks English while under the pretence that some of them are speaking Japanese.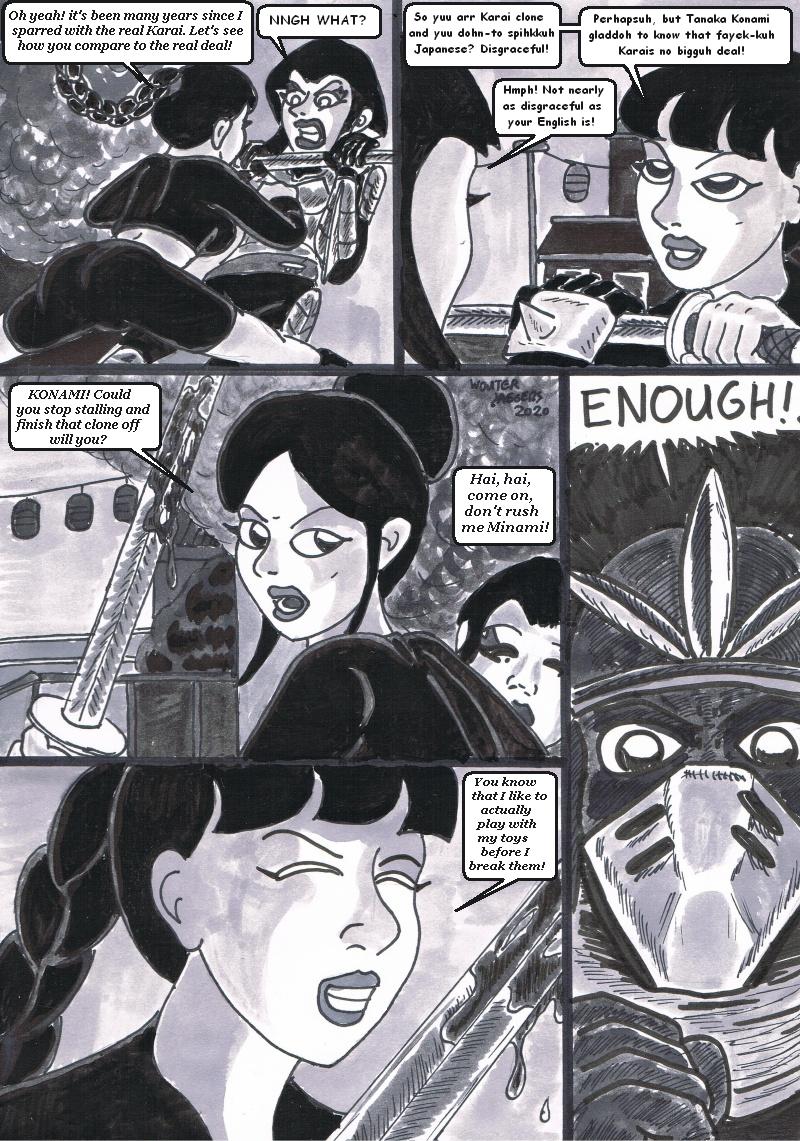 I used a different Font of lettering and Japanese Honorifics such as "- San" and "-Sensei" to show that not all of them are speaking English, even though they were clearly doing so.
So, I came up with the idea, to take these scenes and replace the dialogue with ACTUAL Japanese. Which brings home the whole "What are they saying, I don't understand them." part of those language barrier scenes such as the one I posted here.
So here's that same scene…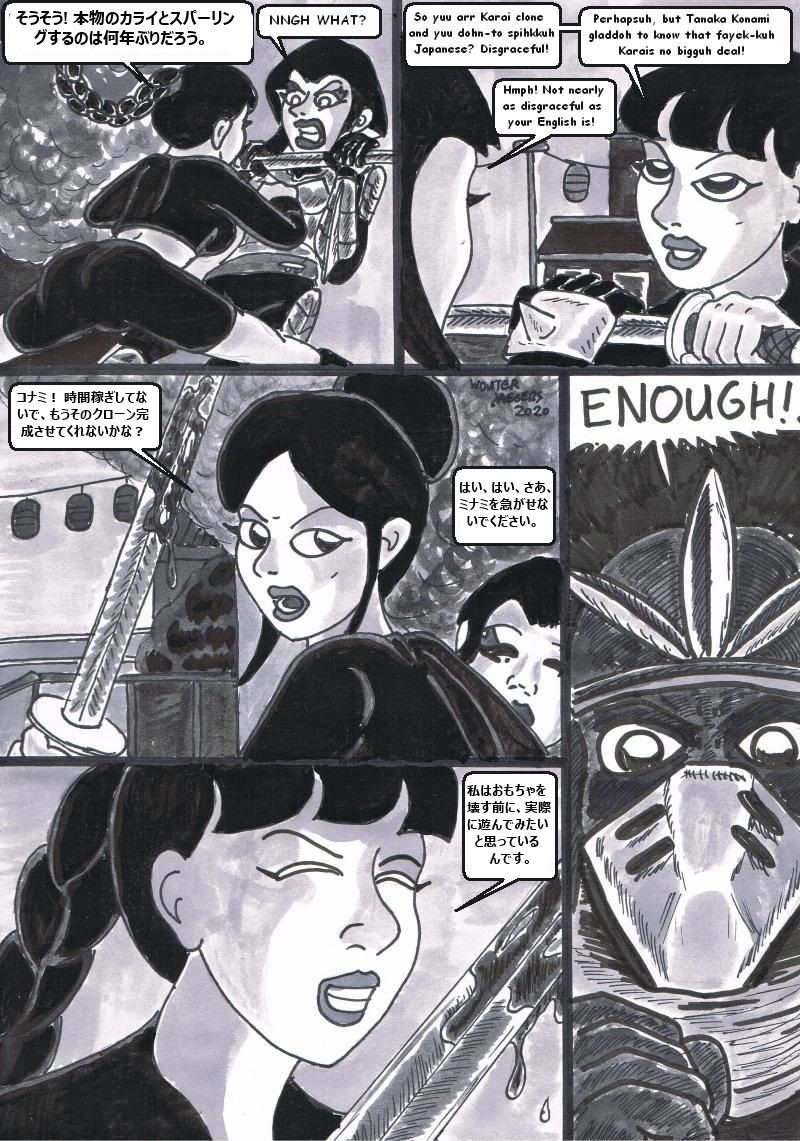 The Kanji says the same thing as on the upper page, but the fact that it's Kanji, has that effect of "Two languages in one scene."
And even more dramatically in THIS scene where it actually shifts from one country to another.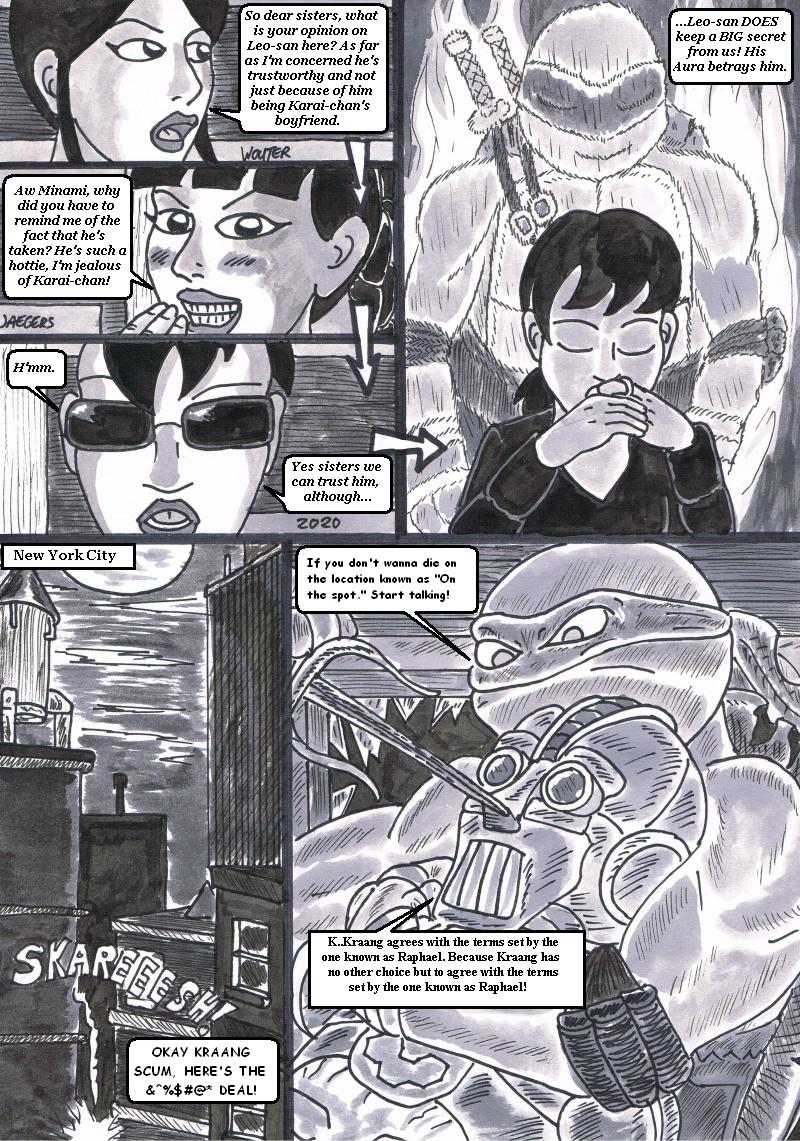 It becomes totally different in feel with actual Japanese in there.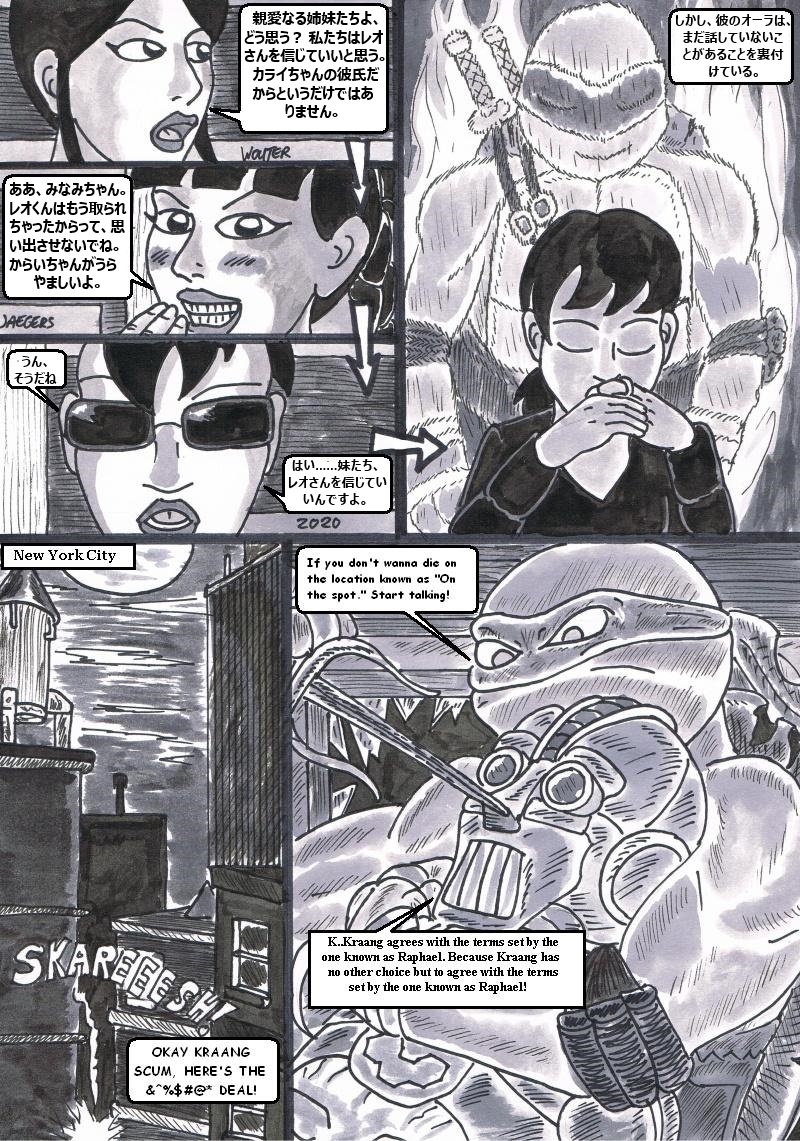 This was a hell of a lot of work because even with translators, I still had to take Japanese phrasing and idioms in mind, are there any Japanese people here in this forum who could tell me how I did?