Joined

Feb 17, 2015
Posts

64
Location
Posted over at antiqueradios.com but not getting much traction. Restoring a 1934 RCA victor Model 211 AM/shortwave console radio.
Built some guitar amps (5e3, SLO, plexi…) before.
Looked stock. Wife refinished the cab.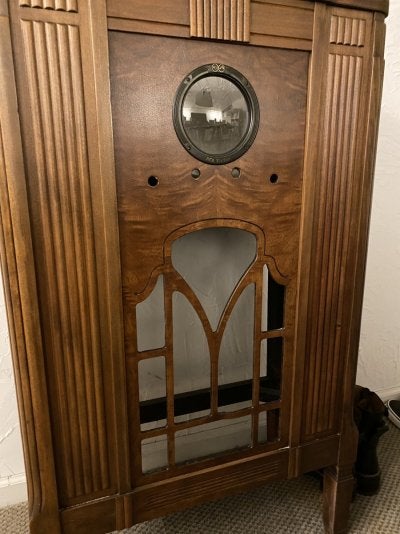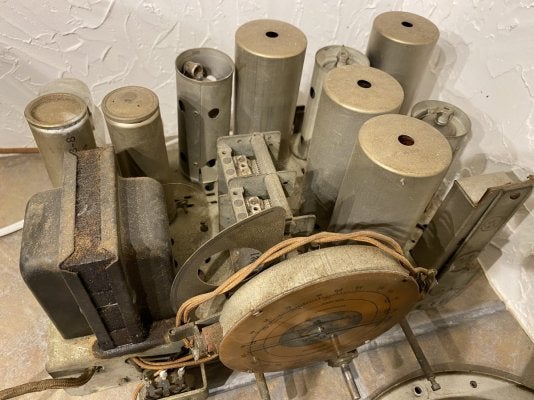 It could barely pick up a station when I got it, and the 6b7 tube lead was shorting, and there was a bunch of signal wire dry rot. So replaced that stuff and all the paper/electro caps.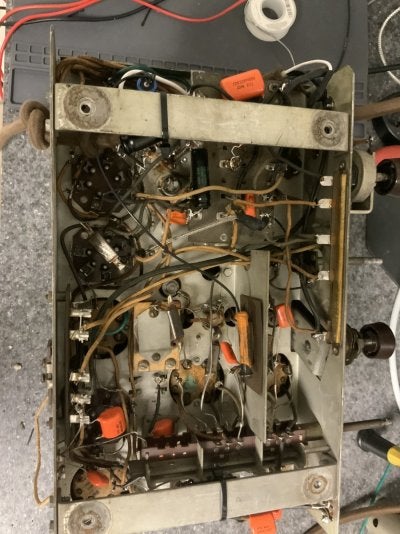 Now on power up I get a amped signal, but its just kind of a pulsating noise. Not picking up a signal. Tube socket voltages seem relatively in the neighborhood, given specs from this era were like +/- 20% and our line voltage is hotter.
Any guidance on how to troubleshoot these types of problems? I have no clue how the oscillator side of this stuff works.
I'm maybe even considering my issue my be on the physical plane—do I need an external antenna hooked up? Like an AM loop (tunable, or non tunable)?
More details over at the antiqueradios post, if that's permissible to cross link: