Doctor of Teleocity
Ad Free Member
Joined

Dec 2, 2003
Posts

17,530
Age

46
Location
Okay, let me start at the beginning.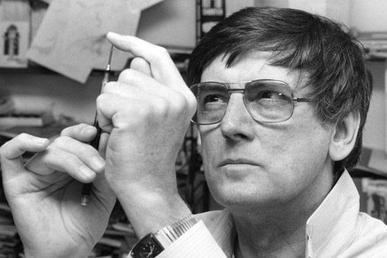 In 1957 a young cartoonist by the Name of Andre Franquin walked into the office of Yvan Delporte, who back then was the editor in chief of a Franco-Belgian weekly comic book magazine called "Spirou" which is still ongoing, with a proposal for a new character meant for the magazine.
Franquin began "Say Yvan, has it ever occured to you that every single one of the comic book characters in our magazine has a job? Lucky Luke is Cowboy, Johan and Peewit are knights in service of the king, Spirou and Fantasio are reporters, Buck Danny is a pilot. Why don't we have a guy who's a beatnick, somebody who loiters around, doesn't really do anything useful?"
Delporte, inspired by that went on, that Spirou Magazine would be the only comic book magazine with a "Surplus hero." And so the brain storming began.
- A teenager, probably a high school drop out, not much older than 18 years of age.
- Works at the actual publisher
- Wreaks havoc unintentionally but always shrugs it off.
- Smarter than he lets on.
- Brings in a motocycle into the office
And then Delporte went "Wait a minute, I KNOW somebody like that, my buddy Gaston!"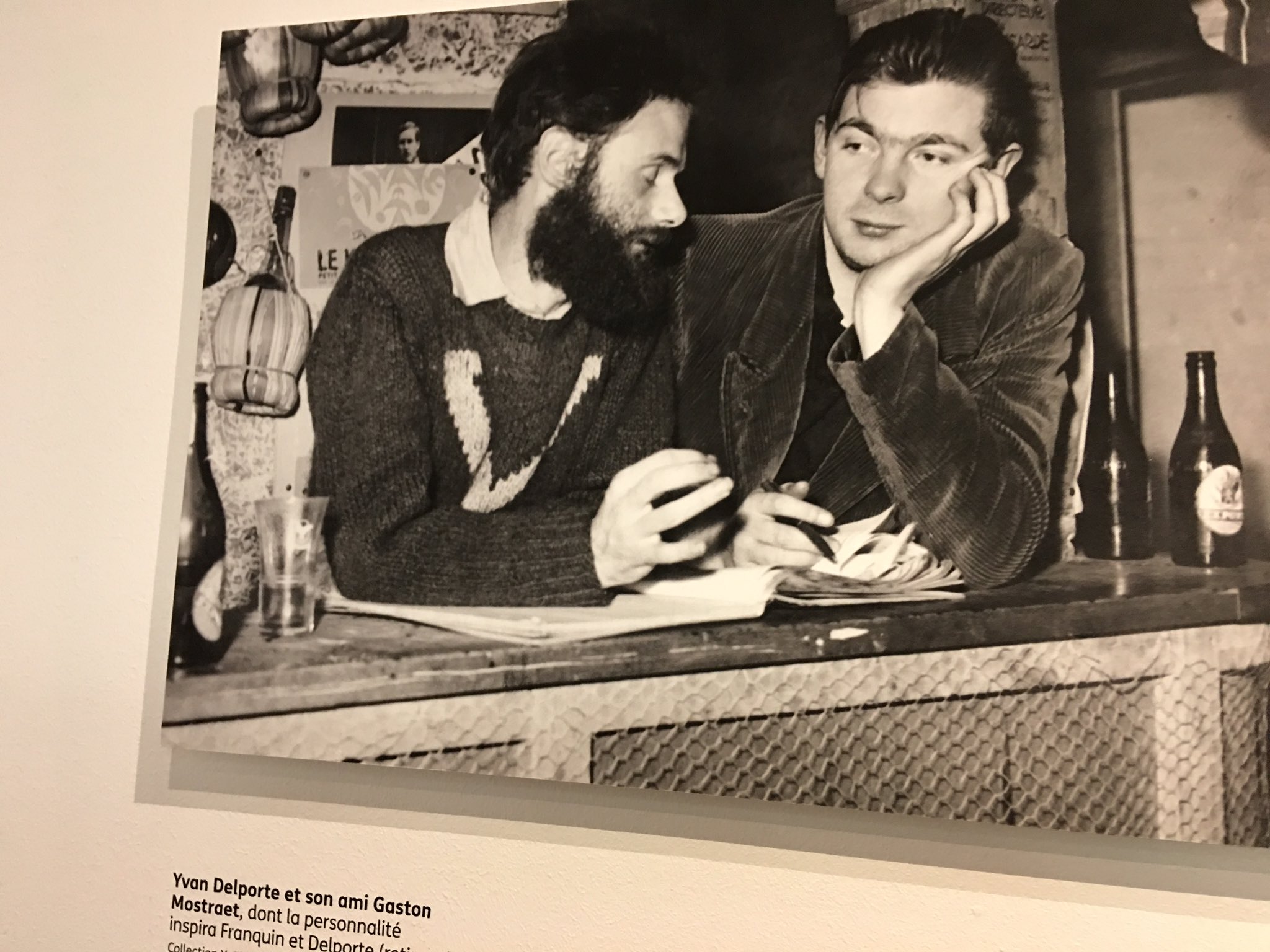 Delporte (with the beard) and the real life Gaston.
So the character got a name. Further inspiration came from an actual teenage drop out who started working as an assistant to Franquin, his name Jean De MesMaeker, AKA JiDéHem.
JiDéHem (With his tongue out) was a master at drawing cars and buildings and was working together with Franquin on the "Spirou and Fantasio" series where the former did the back grounds and the latter the characters, their styles being a perfect symbiosis of the other.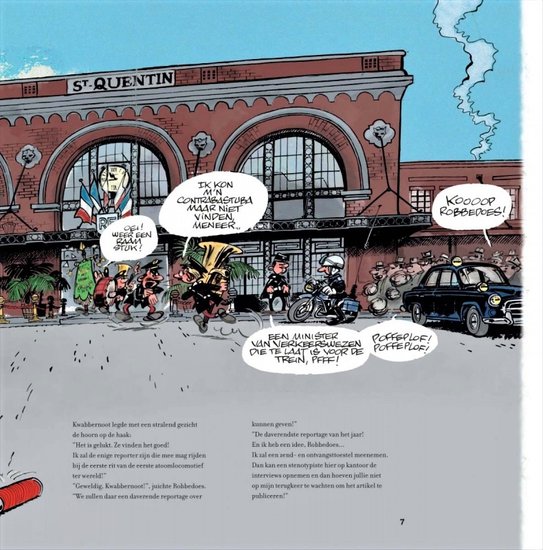 But what JiDéHem also brought in was a typical teenage attitude, he spoke the lingo, was aware of the latest trends in popular music and he provided the new character with his catch phrase.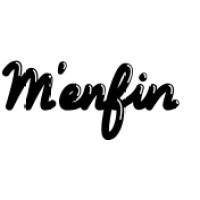 "M'enfin" translates into "Aw man" or "What the?" which JiDéHem would exclaim, every time something went wrong.
So all the pieces were put into place: Spirou Magazine would get a new character.
- A Teenage drop out
- Loiters around
- Blunders through life without a care in the world
- Causes mayhem wherever he goes
- Has a name
- And a catch phrase.
Enter Gaston Lagaffe
No explanation behind his sudden appearence, he just showed up and soon after, would get the outfit he'd keep all the way into the nineties.
Gaston's adventures were a MAJOR hit and the series was published in many languages which only recently includes English as Gomer Goof
One of the final drawings Franquin and JiDéHem did before Franquin passed away in 1997, showcasing again how perfectly the two styles mashed together.
Franquin always expressed that he wanted to do 1000 Gaston comics, he got real close at a whopping 900 plus, of which half of them were drawn with JiDéHem. But he also stated that after his death nobody would be allowed to continue the series.
His daughter, now head of the Estate did however give the Go-ahead for a cartoon series in the 2000's
And more recently, a live action movie.
Note the guy playing Gaston and then compare him to the real life Gaston, they sure put in a lot of effort to get this right.
Anway, 2022, sees a double anniversary: 65 years of Gaston and 25 years since the death of Franquin. And it would appear that to celebrate, the estate of Franquin has relented.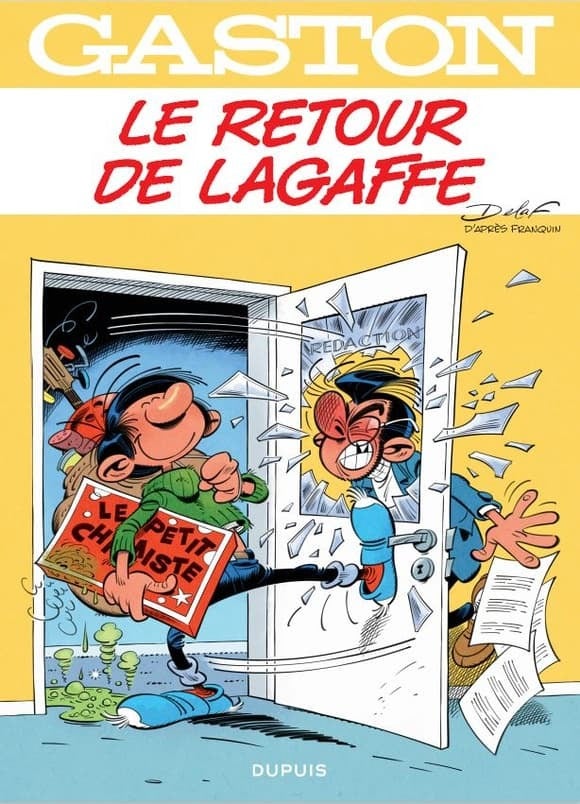 That final wish of Franquin's to have 1000 comics done will be fulfilled, three albums are in preparation but true to the original premise, they will take place before the new millenium. Gaston will be a teenager but not a teenager with a cellphone in his hands.
The new artist has stated that, it wouldn't be right to put Gaston into a modern day setting and that "An old fashioned dial phone is funnier to draw anyway."
With the comic book nerds, this news has divided opinions but take from somebody who has read those comics as a kid and still reaches for them when he needs something to laugh about, I can only say.
WELCOME BACK GASTON LAGAFFE!
Last edited: