Joined

May 28, 2016
Posts

2,256
Location
In the lives of some husbands, Christmas shopping time looms as a time of discomfort. I've noticed that around this time of year, forums begin to ring with the anxious cries as good men uproot generous chunks of what hair they have left while trying to figure out what to give their wives. This year, supply chain issues have complicated the situation and served as a warning that you better swoop in early and get your gifts because stocks are low... and once they are gone they are GONE.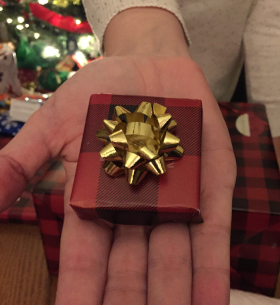 ​
I have a system for that.
Lord willing, I will make it through the season with joy... and even fun. I have shared my home with a beautiful, kind woman for forty-one years at this point. Over that time I've created a system that allows me to navigate Christmas shopping for my wife with aplomb and vigor and to bring some small joy to her heart on Christmas morning. I eventually even wrote up a small treatise on my system and posted it on my webpage.
So... Every year around this time I update the webpage that contains my "Gentleman's Guide to Christmas Shopping for His Wife - The Food Groups System" and post it to my favorite forums as an encouragement and comfort to you, my friends. You can find it
HERE
.
Happy and successful hunting... and gift-giving!!!
Bob