Joined

Nov 8, 2016
Posts

524
Age

62
Location
So I sneaked out to the workshop for a short while today to get a bit of progress happening. I may get another crack at it tomorrow too, we'll see.
I used a forstner bit in my hand-held electric drill to eat away as much material as I could, then I used a sharp chisel to tidy things up for the router.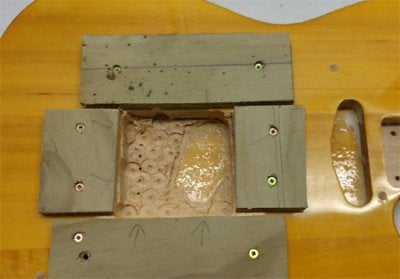 I got the router (laminate trimmer actually) on the job to make things even and smooth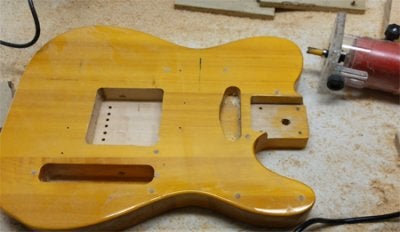 And finally got the block glues in place. I rounded the corners of the block with sandpaper and block of wood!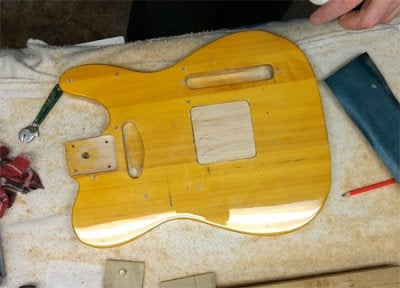 The block is just above the level of the body by about 1.5mm, and I'll take care of that at a later date. The next job will be to fill the control cavity in a similar way. I'm keeping measurements of the wiring holes position just in case I need to consider that when I get to route out for the P90's. I'll cross that bridge when I come to it.