Joined

Aug 28, 2022
Posts

5
Age

47
Location
Hello!
Building my first tube amp, a 5F2A, and i wondered where and how to fuse the B+?
It seems there are several options?
1/ fuse the center tap of the HT = between PT HT CT (0v) and the negative side of the first filter cap?
As in the Fender 57 Champ 5F1 RI schematic, here:
https://www.thetubestore.com/lib/thetubestore/schematics/Fender/Fender-57-Champ-Schematic-Rev-B.pdf
It's the F4 fuse, T250mA250V, on the red/yellow wire.
or,
2/ fuse between 5Y3 pin 8, and the positive side of the first filter cap.
As in the RG Keen article here: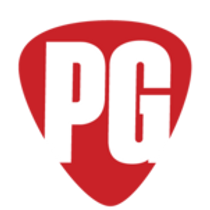 The first Immortal Amp Mod addressed a weakness in the tubes. Our second installment will help prevent another way tubes can damage the amp. Protect your transformers with fuses I've

www.premierguitar.com
And why would i choose one way over the other?
Would a 250mA fuse (as suggested in the Fender schematic) be a good value? I'm not sure how to calculate this value...
There is a handy 5F2a layout by King Fan here,
it's post 1 of the thread:
Following a fun recent discussion here, I'm sharing this version. Warning: It may still contain errors, and it shows *many* choices others might make differently. I gratefully acknowledge @robrob for the original 5F1 drawing and many details; all errors and many matters of possible debate belong...
www.tdpri.com
Thanks a lot!
Gregory