Poster Extraordinaire
Vendor Member
Joined

Sep 10, 2008
Posts

6,771
Age

56
Location
The first "Spanish Guitar" to hit the market was the Esquire and the first few Esquires were a little different then what we normally call Black Guards... maybe it's because it didn't have a black guard... but there are a few other things about it that make it unique.
The body, like all early prototypes, was made of a few pieces of Pine and was thinner at about 1 1/2"- 1 9/16". The neck was a one piece maple without a truss rod and string tree. Body was painted with black lacquer and the guard was white. there are many other small details that differ this creation from the later Teles which I'll try to show you during this build thread.
I'm not going to run my usual wood selection process as I would like this build to be as simple and pure as possible. I don't care about weight, wood figurings, frequencies...etc... I'll just do it and hope for the best.
For the body I'll use a few pieces of pine I had for a while. It's the stuff I use for jigs... but it's dry enough to be used for a guitar body. It's my first pine build. It's full of knots but I love it this way...
Since this is not a standard build I had to make a spec sheet and I'll follow it to avoid mistakes.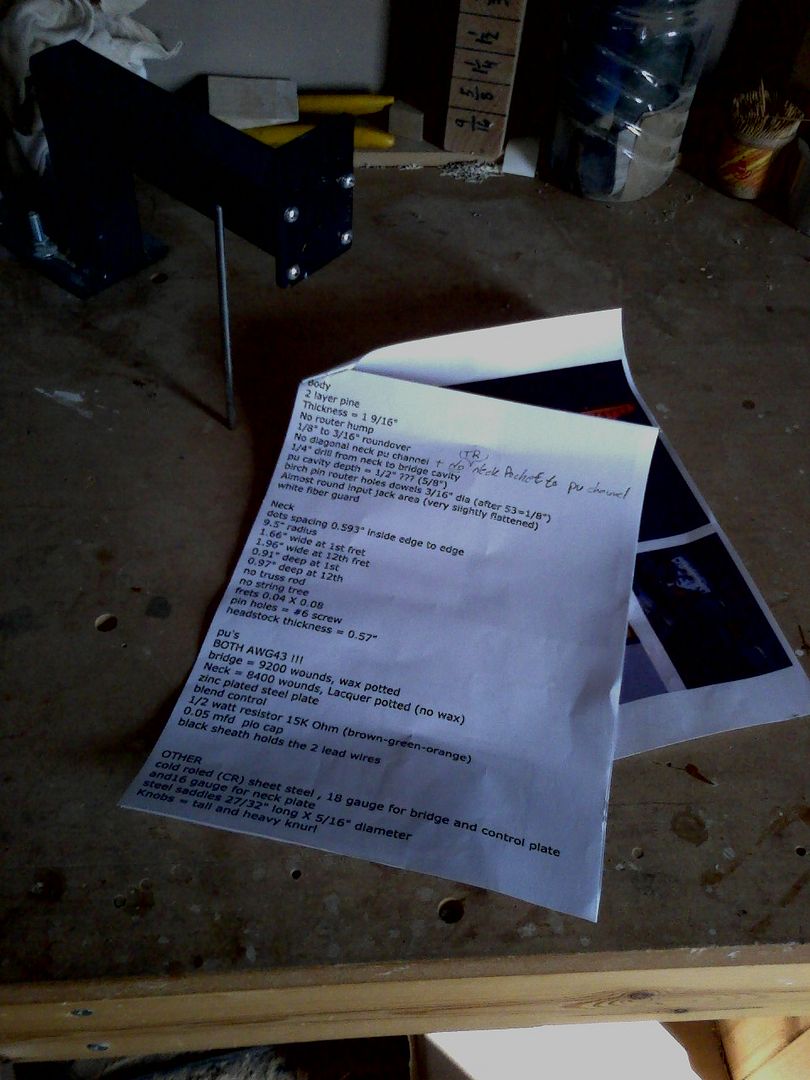 2 Body outlines are traced.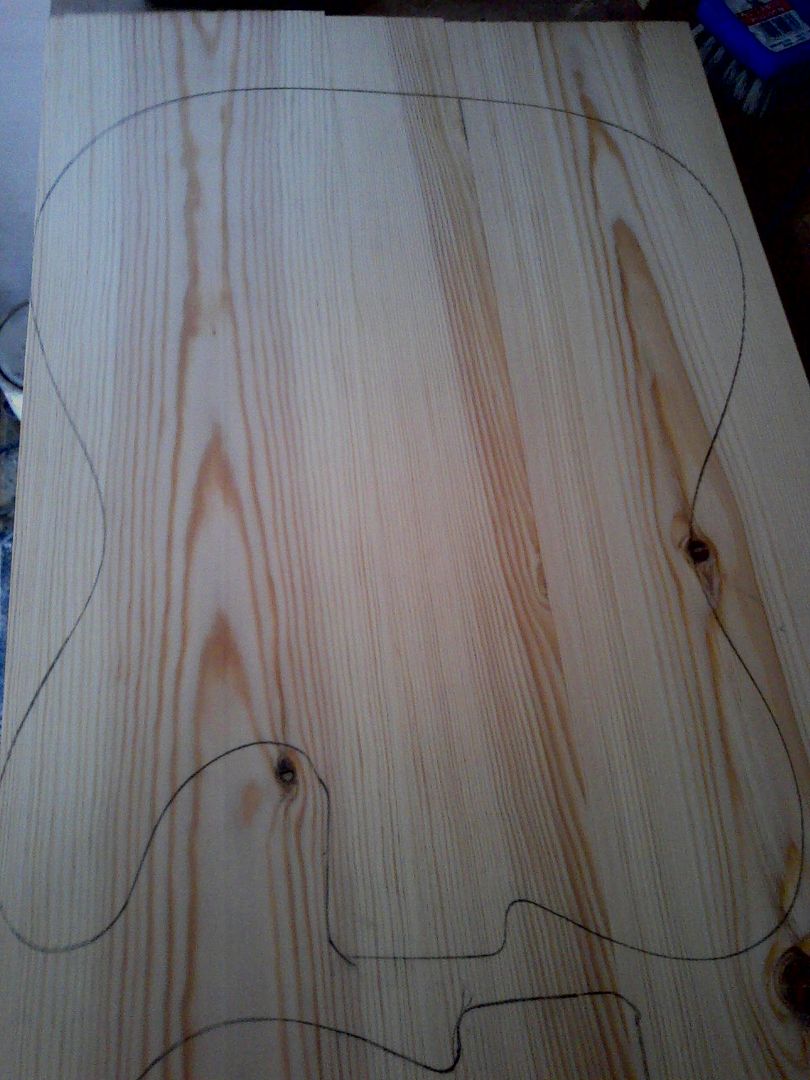 Last edited: