Win a Broadcaster or one of 3 Teles! The annual Supporting Member Giveaway is on. To enter

Click Here

. To see all the prizes and full details

Click Here

. To view the thread about the giveaway

Click Here

.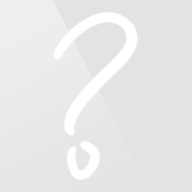 Last Activity:

Feb 1, 2010
Joined:

May 11, 2008
Posts:

201
Likes Received:

0
Active Classifieds:

0
Loading...

Loading...

Loading...

About

Location:

Your amps and other gear:

AC15, Pathfinder 15R, H&K 2xEL84, Fender G-DEC, more pedals than I could ever actually use, including an old Rat, Univibe, some modded ones. If I could start again I would buy a quarter of the stuff, but the right stuff. eg a Blue Boy Deluxe would b

Got a Yamaha Mike Stern thing that sounds more like a Tele than a Tele which I play most, and a Nashville Deluxe (Mexican) Tele. Current fave is the BSB Squier Tele. Saving for my first Gretsch 6120. Love em all. 8 so far I think, and counting.

Interact

Signature

You know my baby makes a cherry-pie so hot (soooo hot). Late at night, you know it hits the spot!